Art Basel -Vitra Design Museum
Having seen VitraHaus photographed so many times, you don't expect to be surprised when visiting for the first time the Swiss-German complex. Actually, taking the first glance at the beautiful Herzog & de Meuron building and seeing the already design monument among the green in Weil am Rhein does come as a surprise. Although the superstar building is the first one you fall in love with, the whole complex situated at Charles Eames Str. n. 2 is pure poetry for design lovers.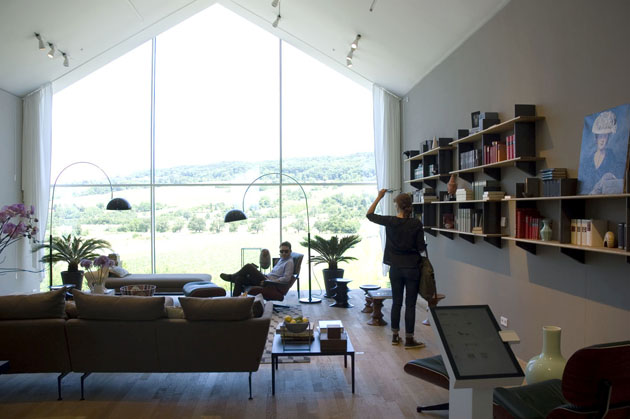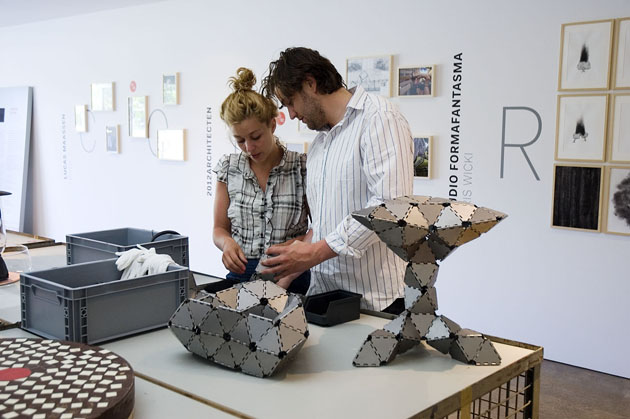 Even though VitraHaus is the first attraction you wander in, it may come as a delusion for those expecting it to be the altar of design. If you imagine yourself entering VitraHaus and finding a design museum, expect to be slightly deluded. VitraHaus is simply an incredibly beautiful showroom of an incredibly innovative design manufacturer. Nothing more, nothing less. Although all the interiors are designed to the tiniest details (such as jars on the kitchen shelves or books on the coffee tables), it doesn't offer a tour of the company's history.
For these purpose, Vitra has built a Design Museum (designed by Frank Gehry) that periodically creates exhibitions, drawing significant amount of the material out of their archives. The exhibition currently on stage is a retrospective of Gerrit Rietveld's work, entitled "Revolution of Space". The Dutch master is being told through a series of objects, furniture, drawings and architecture, showing his relation to De Stijl movement as well as modernist design in general.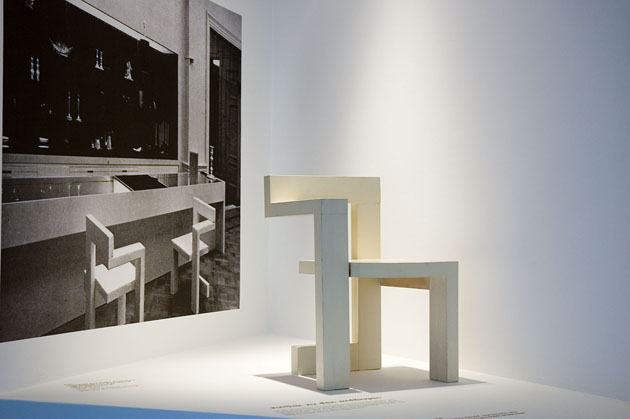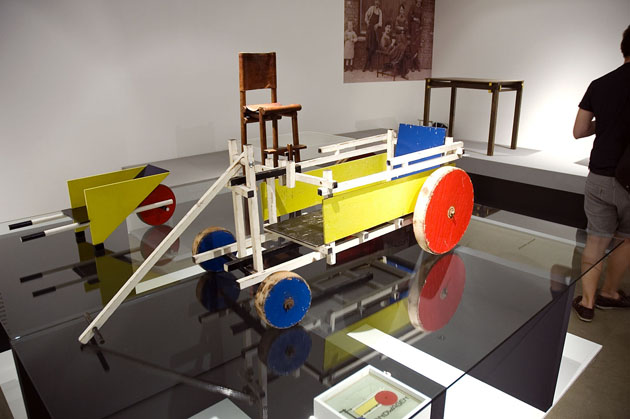 While the museum was paying the honours to the grand designer, the nearby gallery has gathered a number of contemporary designers working in The Netherlands. The show has been entitled Confrontations and displays the work produced in collaboration between designers and local Swiss industry and artisans. The designers invited are Lucas Maassen, 2012 Architecten, Studio Wieki Somers, Dirk Vander Kooij and the omnipresent Studio Formafantasma.
The aforementioned exhibitions weren't the only thing on display at Vitra Campus. We must mention seeing a geodesic dome by Buckminster Fuller, a bus stop by Jasper Morrison, a fire station by Zaha Hadid, a petrol station by Jean Prouvé, an auditorium by Tadao Ando and production line buildings by Frank Gehry, Kazuyo Sejima/Sanaa, Alvaro Siza and Nicholas Grimshaw. A line-up that may just take us a while digesting.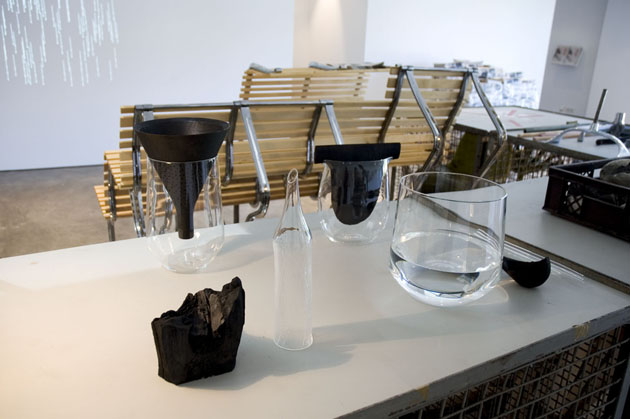 Rujana Rebernjak