Studio Formafantasma at Designs of the Year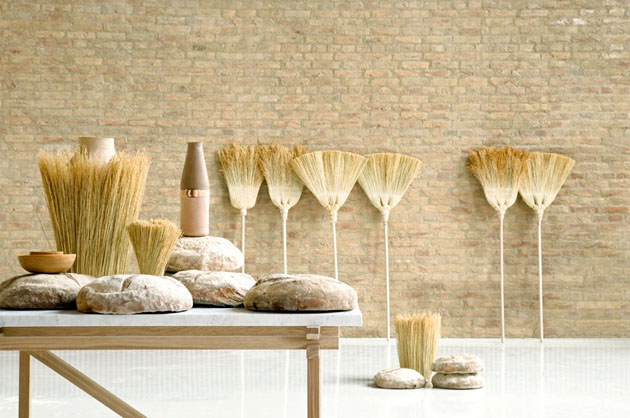 Every year around April the global design community freaks out. As Salone del Mobile approaches steadily and inevitably, we can't avoid asking ourselves a few questions. Are these hundreds of fairs taking place each year, where Salone is the most prestigious one, really necessary? If one of design's fundamental premisses is sustainability, how can these fairs be justified?
While the Salone fever is getting wilder and wilder in Milan, Design Museum in London is hosting quite a different event. During the first week of February the nominees of the annual "Designs of the Year" award have been shyly presented. Sorted up in seven categories (architecture, digital, fashion, furniture, graphics, product, transport) this year's nominees have all an extremely socially aware and technologically experimental character in common, which differs considerably form designs appraised each year during the Salone.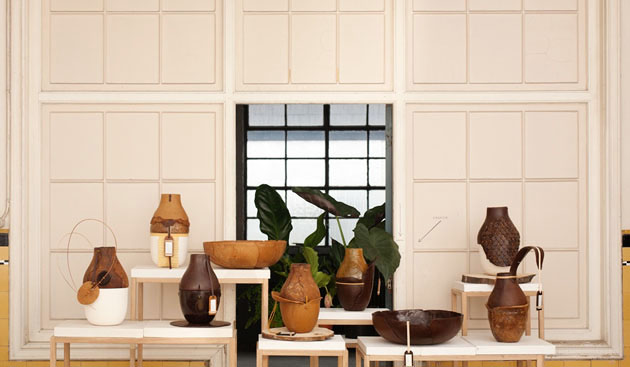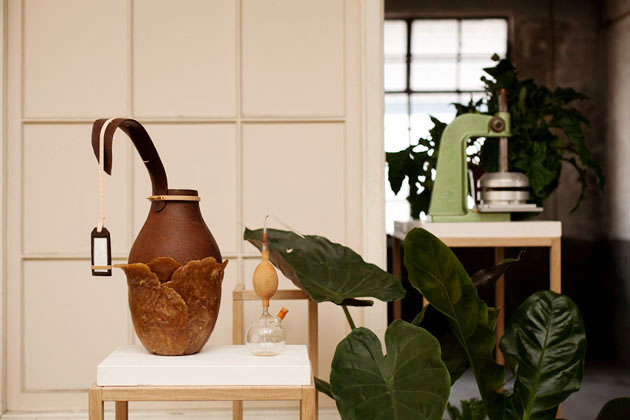 Among the other eighteen nominees in 'product' category you can find a name that may ring a bell: Studio Formafantasma.
Formafantasma is an Italian design duo, Andrea Trimarchi and Simone Farresin, that was formed and is currently based in Eindhoven, Netherlands. Formafantasma has been nominated for the award for their project "Botanica" developed in 2011. "Botanica" is only the latest creation in a series of projects, developed after their graduation from Eindhoven in 2009, that address the following issues: "the role of design in folk craft, the relationship between tradition and local culture, a critical approach to sustainability and the significance of objects as cultural vectors".
Hence, "Botanica" explores the possibility of producing natural polymers extracted from plants, as if the oil era has never existed; "Autarchy" proposes a series of objects made from a bio-material composed of flour, agricultural waste and natural limestone, further developing their previous project "Baked"; "Moulding Tradition" explores the importance of craft in witnessing the past.
MoMA's senior curator Paola Antonelli has already declared Studio Formafantasma one of the most important designers of the 21st century. Hopefully someone will take note for this year's Salone. We're keeping our fingers crossed!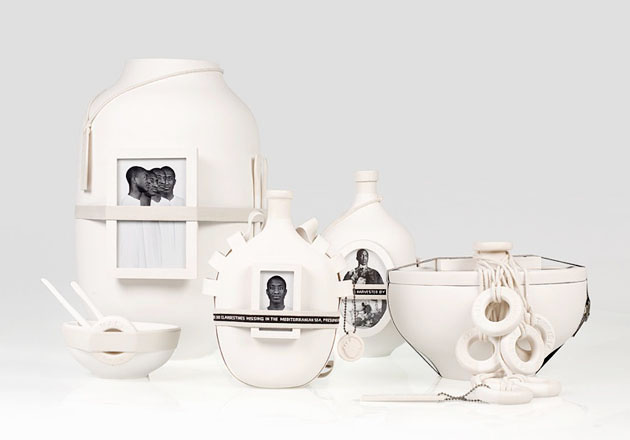 Rujana Rebernjak – Images courtesy of Formafantasma