Hi guys, how is it going?
Hi. Everything's fine, thank you.
Who are you, and where are you at the moment?
We're Michele Ducci and Alessandro Degli Angioli, and at the moment we are in London, we are on a small tour to present the new album here in UK.
When was the project born?
Mmh, almost five years ago now.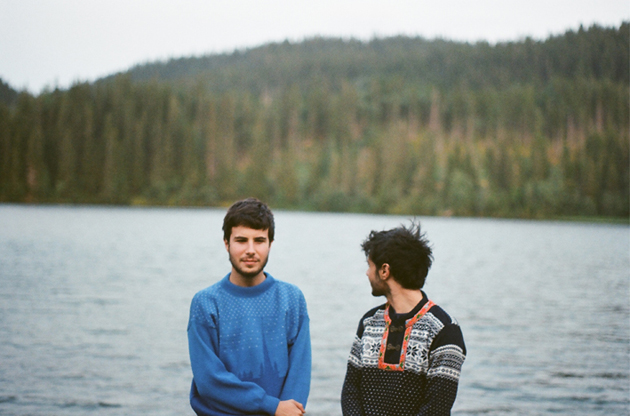 How are your songs born usually?
I don't know, we don't have a precise algorithm. We send each other a lot of emails with drafts and structures of possible songs, the rest is almost a game. Usually one sketches an idea and sends it to the other who, in turn, adds other stuff and resends it back and so on.. This sort of loop, done at a distance, colors the song with all the different shades that both of us breathe in his own life.
How did the meeting with the Monotreme Records happen?
Via email. It was very fast: we sent them some of our songs and after a while we were already signing the contract.
How is your UK tour going?
It's going very well. We did not expect such an enthusiastic audience, that already knew the songs by heart. We enjoyed it a lot. In UK people dance at concerts so much more. For the type of music we play, seeing hopping people during our live gigs is quite helpful.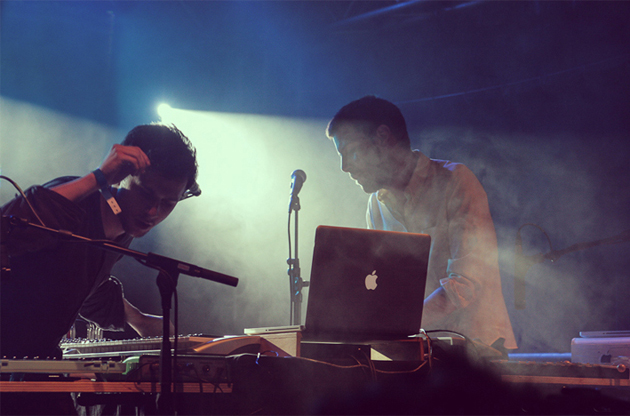 You have a very recognizable and well-studied image for your album cover, merchandize and videos. Who is behind it?
Still M+A. Alessandro takes care of the visual side. Let's say that all these things are kind of a prosthesis to what we do with the music. The realm of imagination we succeeded to create around us made us more easily recognizable and, considering how many people approach to our merch stand after our concerts, we think we've made it. At the same time we've chosen not to show our name M+A on the t-shirts, just because we don't see them as a mere marketing item by which we make money, but rather as a second-side of M+A, almost as if it was a fashion brand totally independent form the rest. We sell loads of t-shirts even to people who don't really listen to our music or that never got to listen to it, and this shows our purpose.
Did you expect this interest by the Japanese market?
Yes, in the sense that we worked hard to be able to release the album there as well, but at the same time we did not expect such a positive response. It is a new market for us and certain dynamics are totally different, but it seems that people really like our music there. Now we are working to set up a Japanese tour for next summer.
What's in the future of M + A?
Other frames, other countries, other albums.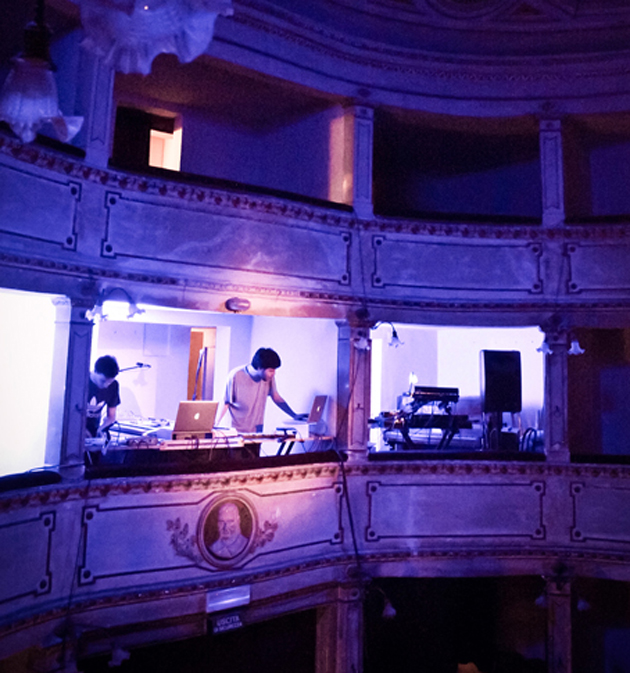 Enrico Chinellato