Università Iuav di Venezia, IUAV, was established in Venice in 1926, as one of the first architectural schools in Italy. Organized into three departments – 'Architecture, Construction and Conservation', 'Design and Planning in Complex Environments' and 'Architecture and Arts' – the IUAV is a University with full focus on design. "It's the perfect place for a fashion design program" – for the last part of the European Fashion Schools series, The Blogazine spoke to Maria Luisa Frisa, fashion critic and curator, and fashion director at the IUAV.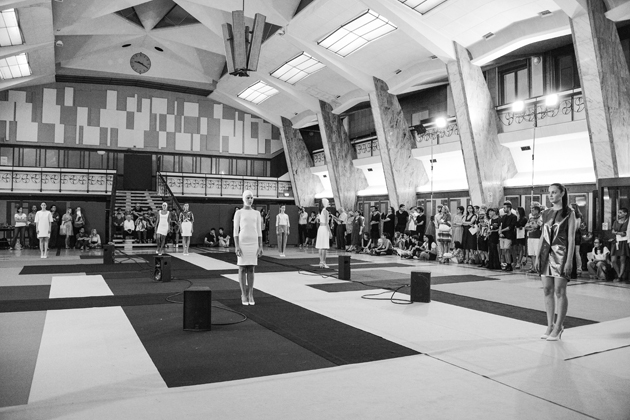 The main focus of the school lies in the different aspects of design – IUAV and design are two words that walk hand in hand – and it's interesting how this perspective to the world of arts and architecture can benefit the fashion students of the school. "The question of how a strong design profile can benefit our fashion students is one of those questions that already contains its answer. In Italy it's not customary to find a public university which deals with the theories and practices in fashion design, but IUAV is the place where this is happening and honestly, it's the only place where I can imagine where it's possible to make such a thing happen."
Venice, and Treviso, where the fashion campus is located, are world known cities even though they have never been considered as 'classic' centres of fashion. So for a school educating people that have to enter the industry, how can the IUAV compete with the schools located in cities that have 'full access' to the fashion industry? According to Frisa, being at the periphery of things gives the IUAV the chance to experiment, to find new ways of doing things, to invite new faces and new designers to contribute to a project. Of course, during times such as during the Biennale, Venice becomes an important centre, for instance of the Prada Foundation. "Recently we had Yoko Ono visiting us for an open lecture and an exhibition, and even she felt that there is a lot of things happening in Venice! A lot of people meet here for various reasons and this privileged atmosphere should be treasured and preserved."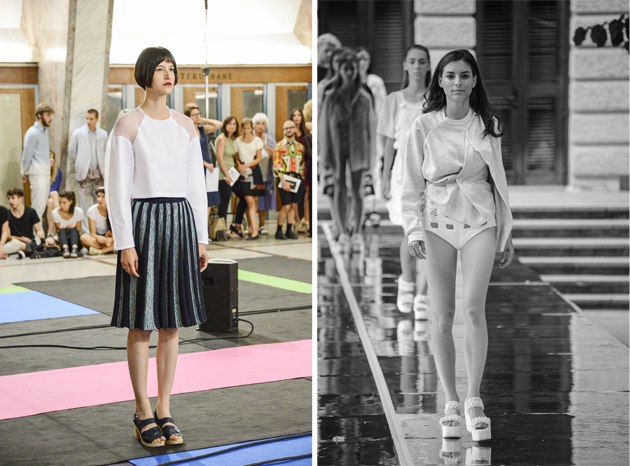 The IUAV does not only work with the creative part of fashion but also offers several theoretical courses, and as Frisa herself works as a curator, we took a moment to speak about where she sees space for theoretical professionals in the fashion industry. "Museums, galleries and cultural institutions for sure, both in Italy and internationally. But since I consider fashion one of those creative industries which now have the duty to redefine what we are used to consider as "Made in Italy", curators and thinkers with a specific profile on fashion design will be useful and are actually requested by industries and production teams. People with a theoretical fashion basis can bring innovative visions on what's happening now and on future possible scenarios." On the other side of the IUAV fashion programs, there's the fashion design students, who graduated last month with their final shows. "The BA Graduation show was brilliant" says Maria Luisa Frisa. "They were encouraged to explore their own inspirations and imageries trying to find a new idea of pattern making, which considers the idea of mistakes as a source of innovation, while the MA show was much more experimental and a true performance curated by Kinkaleri."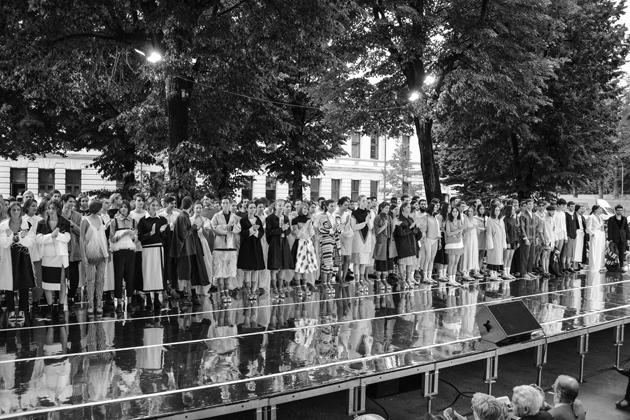 Coming from a place which combines theory and practice in an environment that might bring other influences than the big fashion cities, what is the most important thing for the students to bring with them out in the world of business from the IUAV? "The athmoshpere of our community: the idea of teamwork that we always experiment with during all the ateliers, and the idea of self-curating their own project. They need to consider the design process as a whole, which starts from research and getting ideas and ends with the presentation and staging of the project." She speaks about freedom to experiment, but also to make mistakes, as an element that a creative school needs to provide for its students, in order to make them grow. What regards her answer for the standard question of a tip for people looking for a career in fashion, Frisa replies: "Two words I've recently used as a title for a lecture done during the Europeana International Fashion Conference in Florence: talent and discipline." Two words that conclude the series well.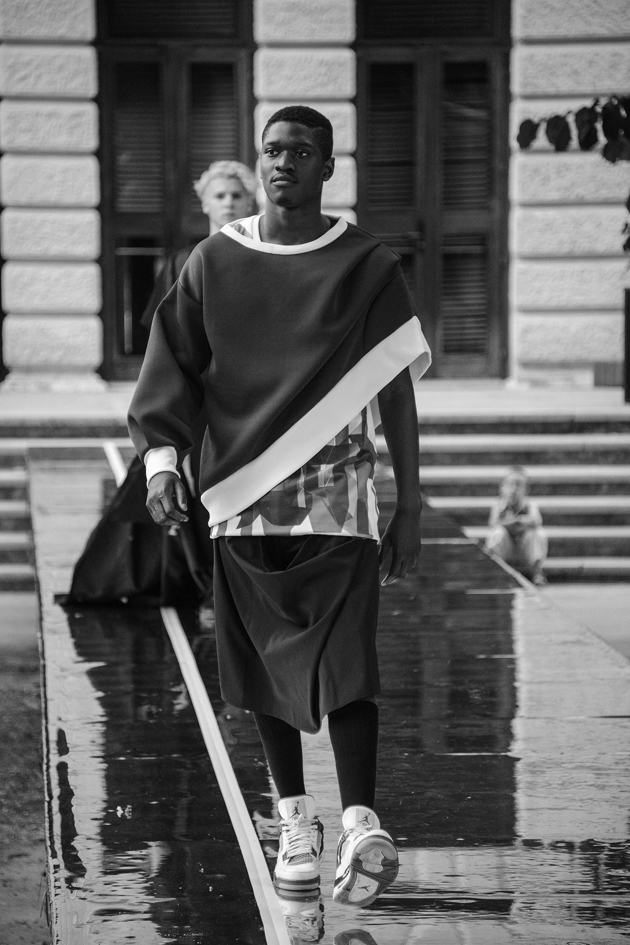 Lisa Olsson Hjerpe – Image courtesy of Francesco de Luca & Laura Bolzan / IUAV