From the backstage of the grand and established to the backstage of the eponymous and promising brand of designer Angelos Bratis. Saturday, The Blogazine entered the beautiful hall of Palazzo Reale in Milan to attend a Greek summer dream, and get the insights from the designer himself.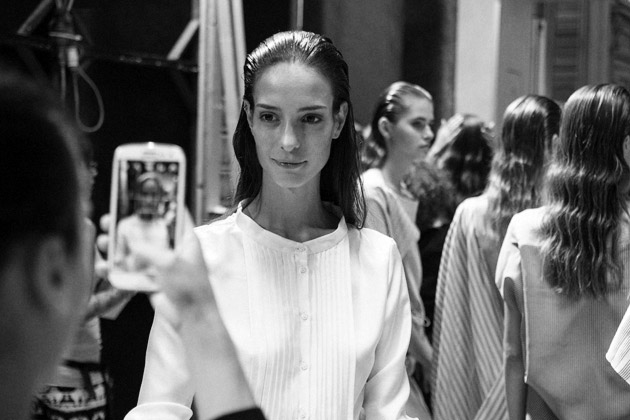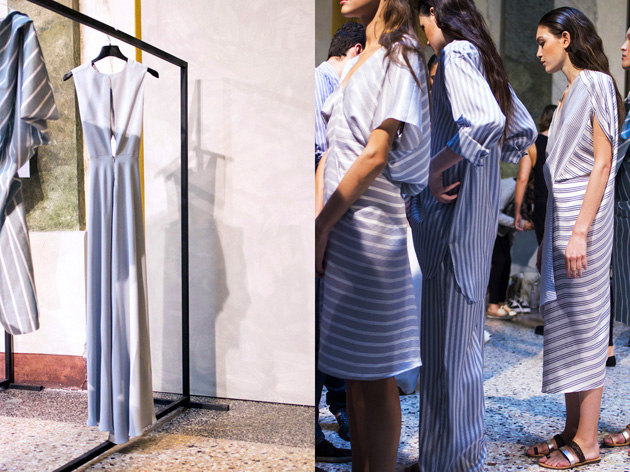 Hi Angelos! Tell me, what's the first thing you'd like to say after the show?
I'm more curious about your feelings! Did you feel like you were in Greece? Was it summer?
It definitely was summer, and I think Greece came to mind for all of us. It felt ethereous, close to nature.
Did you feel ease?
I felt like I could go from the beach to lunch and then straight off to dinner and a cocktail!
That was exactly what I wanted to transmit so if you perceived that, I think I succeeded! I have to see the show video, but I think I felt it.
I'm letting you ask all the questions! Let's talk about the absolute basic idea of the collection.
I wanted to do volumes that are more free, that you don't have to care so much about. You shouldn't have to think about if it fits or if you have to iron it, you just put it in your suitcase, go on holiday, unpack and head out!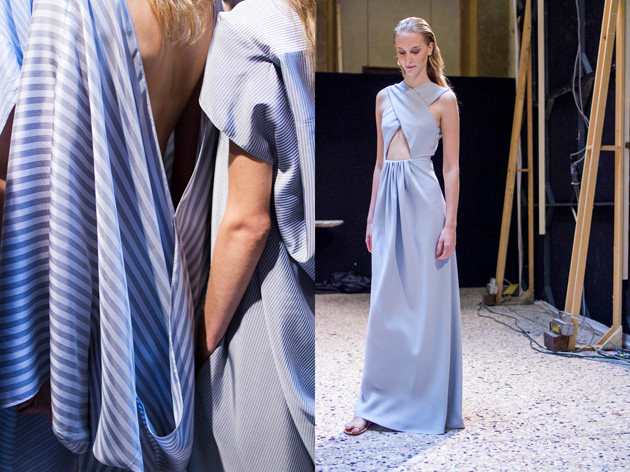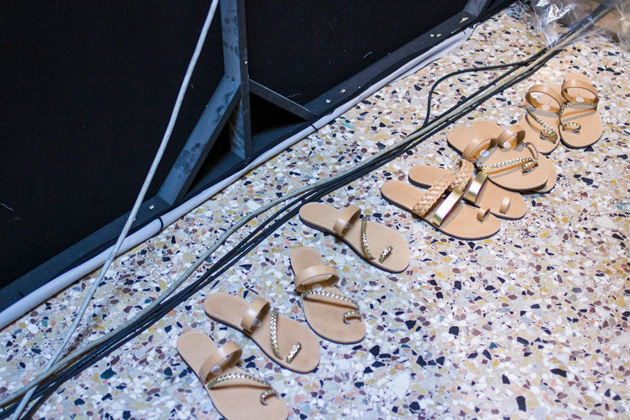 And what about the materials and the forms?
We wanted to experiment with masculine effects even though keeping it feminine. We worked with the typical masculine stripes but asked our factories to do it all on silk poplin. It was all poplin, but not cotton! I worked a lot on geometries and the draperies within the stripes to create a feeling of a 'pareo-kimono-peplum' dress, that is guided by the wind – when you walk against the wind, the dress forms itself!
There's been a lot of talk about your technique to drape your dresses directly on the mannequin. Is it still a technique you use a lot?
Yes, it's something very important to me, it's a way of finding the shapes, and in the end of the day, those are the dresses that I love the most.
How important is the story around the collection?

Without the story, the clothes are just clothes. I think you need that sentiment, that little tale, so that when the collection goes out in stores, even if I'll only have a small rack, someone can feel that this is what they want to bring with them to Greece!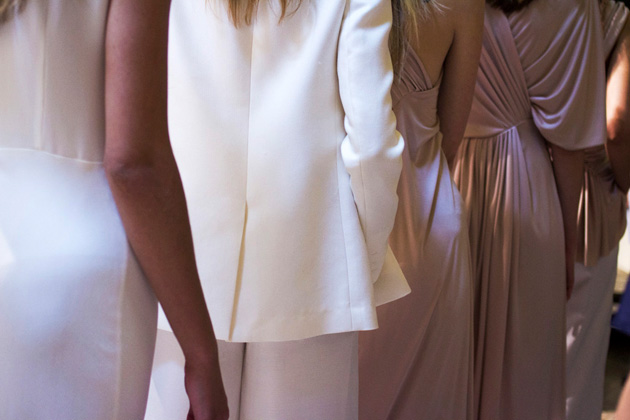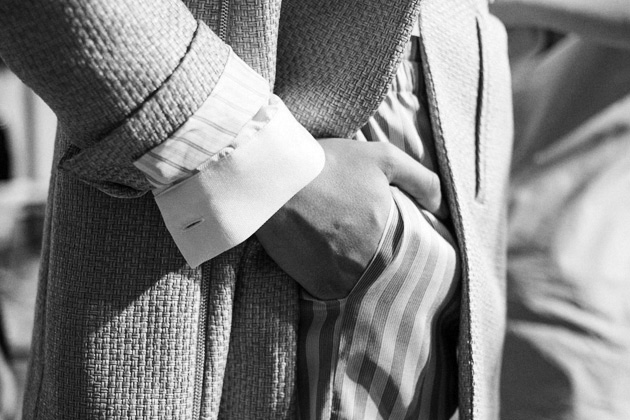 Your greek heritage follows you in your creative process. Is it a conscious choice or something that comes from within?

The more I grow, as a person and as a designer, I feel it is something that more and more grows within me. It works like a memory. I don't look at a greek sculpture and say "OK let's do this" but it's in my DNA and it's with me when I fold, when I pleat, when I drape.
It's been two years since you won Vogue Italia's "Who Is On Next?" award and obviously a lot has happened since that. What's the next step for the Angelos Bratis brand?
For sure to make the brand more known, more established. It's still a very young brand but only this, being here today, is a big step. We're now on the Milan Fashion Week official calendar, in this beautiful venue with a lot of important people. Now it's time to grow, publicly!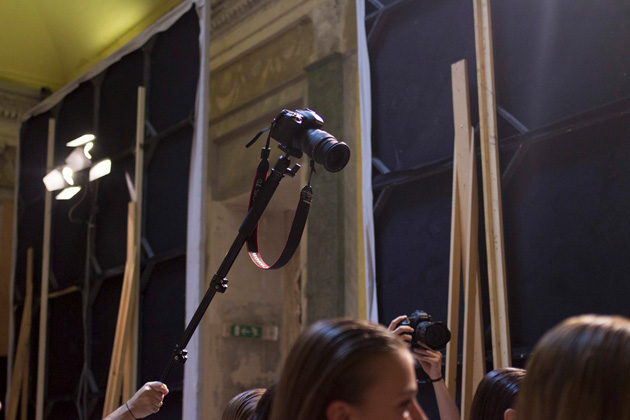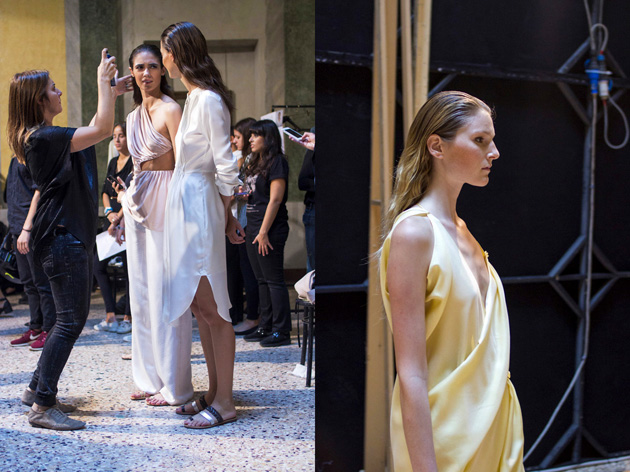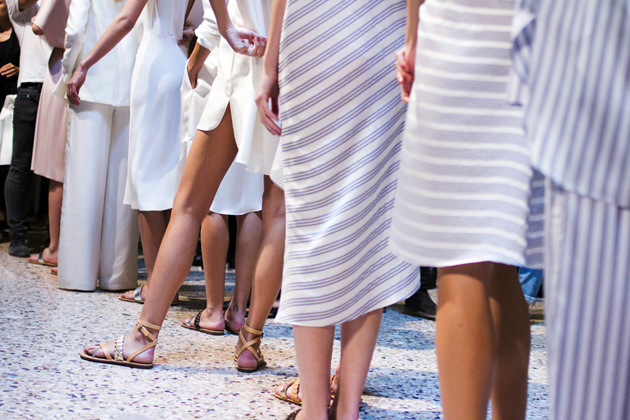 Interview Lisa Olsson Hjerpe – Images by

Piotr Niepsuj