San Mei is a girl, her real name is Emily Hamilton and she's from the Gold Coast.
 She has just unveiled her three debut tracks: "Brighter", "Already Know" and "Watch the Breezes". "
Brighter" is San Mei's first official release, recorded at home and then fine tuned at Little Pink Studios for the Londoner label Tidal Wave Sunshine, shiny vibes sung over synth treats, layered with fresh production skills all sounding breezy. 
Australian San Mei mixes sugar-sweet vocals with lo-fi pop melodies, adding her name to our fresh list of upcoming artists.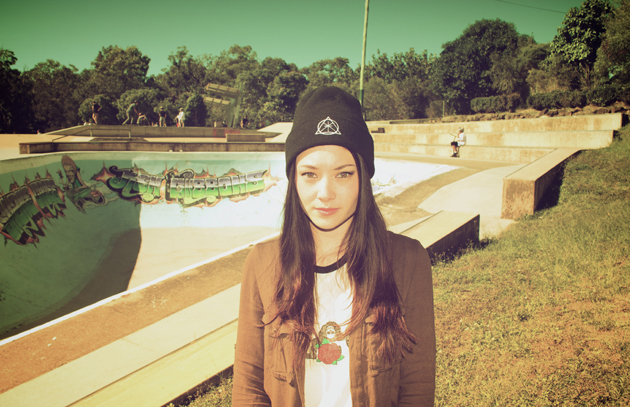 Hello Emily, how are you and what have you done today?
I've just woken up after a rather interesting night last night! I had a flight from Melbourne back home to the Gold Coast, and I'm pretty sure the plane nearly went down on the way due to storms! We got diverted and stranded in another city, but luckily we made our way home in the early hours of the morning! haha… I'm still recovering!
Who is San Mei and how was the project born?
San Mei is my solo project which started as a bedroom project late last year. I was actually playing in a folk/country band at the time. I just started writing my own music and felt really good about it, so I pursued it and released a few songs myself. They were received fairly well, which then led to my first official release 'Brighter'.
What's your musical background?
I've played piano for years since I was a little girl, but I never really had an interest in making my own music until I was finishing high school. I'm not sure why, it just hit me like an epiphany or something. I worked on some solo music but also joined a couple of bands as well.
Has Australia influenced your music? If so, how?
Australia is a really beautiful country – I think the warmth and freedom and positive attitude really fosters some quality music and I'm sure it has an influence on my music… especially where I live – sunshine and beaches!
Is it a good place to be a musician?
Yes, there is some really good support for upcoming artists, people trying to break through… I think the online thing has really helped us overcome being so isolated geographically from the rest of the world, so I feel we have a lot more opportunities in terms of international exposure these days.
Do you have a strict process for writing your songs?
No! Writing songs is really unpredictable for me. If I get an idea, I'll work on it and sometimes struggle for weeks or months with it, and sometimes I can write the song in one sitting. I wish there was an easier formula, but not for me unfortunately.
What's the story behind your new track "Brighter"?
It's very personal to me, but it can be interpreted as wanting/needing someone or something so much, that only they will make you be better, or reach your dreams, or help get you through… I hope people can relate to it in different ways that apply to them.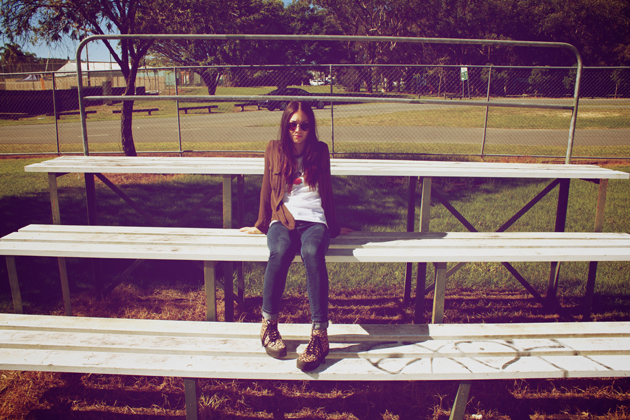 What are you listening to now?
I'm currently obsessed with the new album Hungry Ghost by a Brisbane-based band called Violent Soho. They're an amazing grunge/garage band and I've got the album on repeat!
Tell us about your relationship with Tidal Wave Sounds.
Tidal Wave have been really good to me! They're based in London and approached me about helping to release my new track. They've done a lot to get my song around online and it's going really well.
What's coming up for San Mei in 2014?
Definitely more music to be released, and some live shows!
Enrico Chinellato