My first thought after hearing that Rough Trade was planning to open a 15,000 foot record store — the biggest record store in New York City — near the waterfront in Williamsburg? Good. Luck. But maybe I'm pessimistic. After all, the store did open last week, after four years of hurdling, complete with a Five Leaves coffee shop, a working bar, and a 300-person venue that hosted Sky Ferreira its first night. If I were in charge, I'd say things were looking pretty good.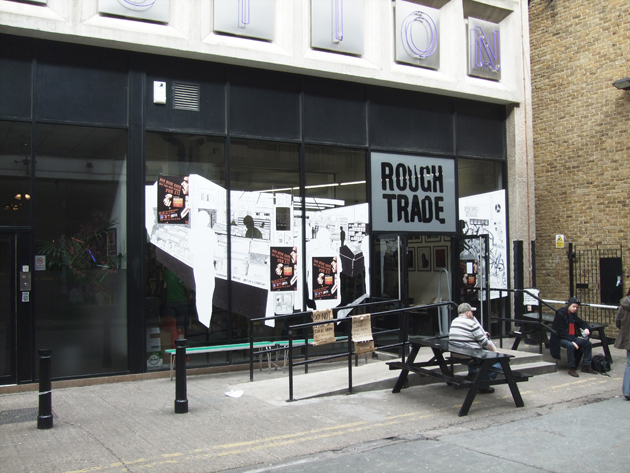 But it's a tough market. I can't help but not buy records anymore. Sure, once in a while I'll pick up a rarity, a reissue, or a random collector's item. As a physical product, especially in New York, it's not practical. I always think about the time I had to help a friend move his 200 records from apartment to apartment while I looked at my phone and laughed at the amount of music inside of it. Sorry to sound lazy or corporate, but forget about it. It's too cheap and easy to listen to music these days. Knock Spotify and I'll agree with you, but damn if it isn't economical and beneficial to the consumer. Which means that record stores these days exist almost entirely to promote culture. They venues, they create an environment. And Rough Trade, which has been a pioneer of independent culture since forming in the mid-70s, is certainly good at just that.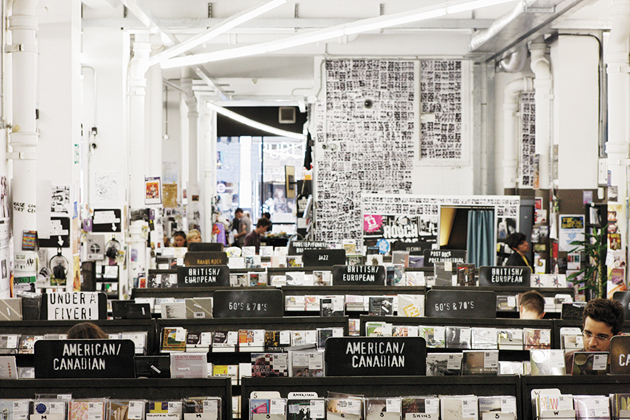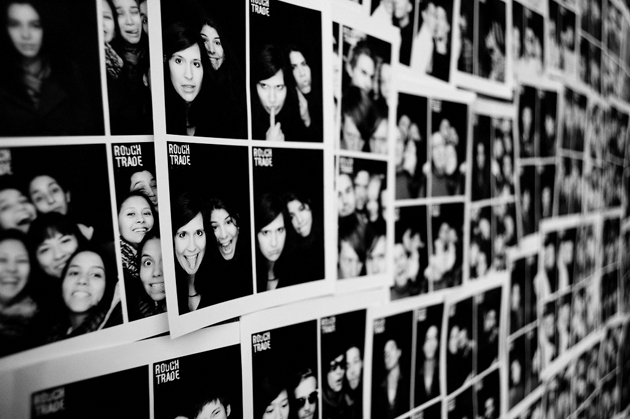 There are two other Rough Trade shops across the Atlantic, on opposite sides of London. This one has Brooklyn written all over it: there's the coffee shop, housed inside a repurposed shipping container; the bar, and the venue. Television (yes, that Television) will play there on Saturday. Bowery is doing all of the shows, which means that there will lots and most of them will be good. Handpainted Arcade Fire and Velvet Underground ads decorate newly coated brick walls, with record aisles scattered throughout. You walk in and you wonder, is this a venue masquerading as a record shop?
"We've learned how what is ostensibly a store can be so much more", co-owner Stephen Godfroy recently told The Guardian. "Visiting us is like visiting a cultural hub; it's not simply a place for purchasing. There's a relative lack of places [in New York] that allow people to hang out in an environment that celebrates the art, not the commodity".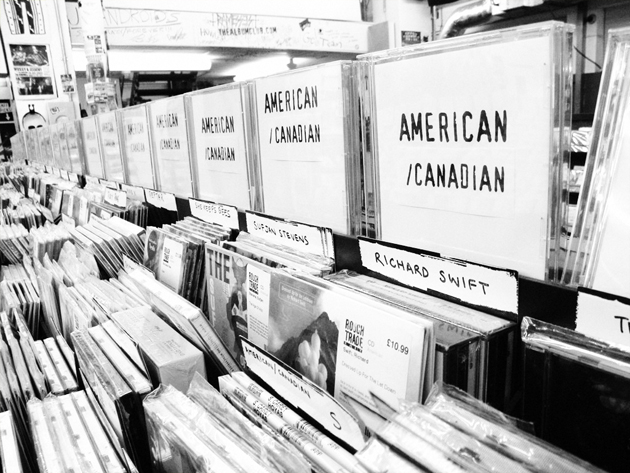 Sales at Independent record shops across America have fallen 36.1% in the last five years. And New York rent gets more outrageous by the minute. The city's record stores have been dropping like flies: Bleecker Bob's, Fat Beats, Tropicalia in Furs, Big City, Rockit Scientist, Dope Jams, and Williamsburg's beloved Sound Fix have all closed within the past year or two. There are a handful of small shops surviving in Greenpoint and Williamsburg: Permanent Records, Academy Record Annex, Co-Op 87, Captured Paws. Many of these are attached to labels, which helps. (Rough Trade is no longer attached to Rough Trade Records, the label that brought you The Smiths, The Strokes, and Scritti Politti). Many of the people behind the counter at these shops are also the owners. It's anyone's guess what Rough Trade's thundering presence in the neighborhood will do to their bottom line.
At Rough Trade NYC, the records themselves aren't an afterthought, per se, but venue, the cafe, and the bar seem to be set up to make up for the loss of record sales. Which is smart, kind of like what City Lights has been doing in San Francisco since the 1950s. If the shop works like it should — by creating a progressive environment where people want to come and see shows and talk about music and art — then it seems that the store can afford to sell some records. I hope it does, but I'm not keeping my fingers crossed. This is Brooklyn, after all.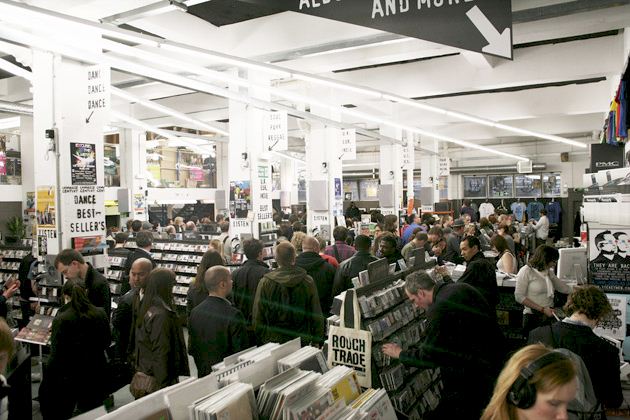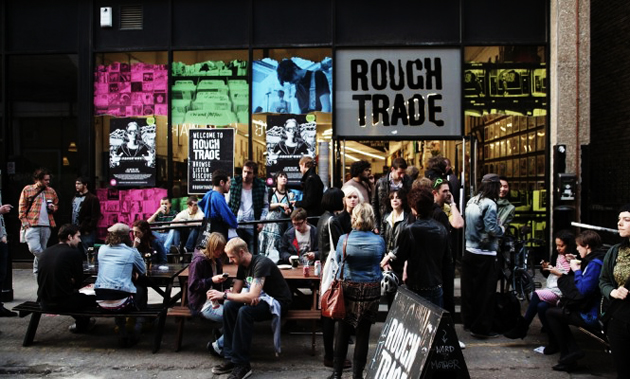 Lane Koivu
Share:
Facebook
,
Twitter