There has been a lot of talk, and rightly so, about Sarah Lucas (b. 1962, UK) recently. The sculptures of the wildest among the Young British Artists (YBAs) were exhibited first at the 55th Venice Biennale. Then, an important retrospective celebrating her works just ended at the venerated White Chapel Gallery, in London (SITUATION Absolute Beach Man Rubble), while another exhibition entitled NOB – from the word "knob", which can mean a round door handle, but colloquially is synonymous with penis –, along with the bad guys of art Gelitin at the Secession in Wien is still on. After a period of silence, Lucas comes back, proving that she hasn't lost her edge and, above all, her ability to cause a stir.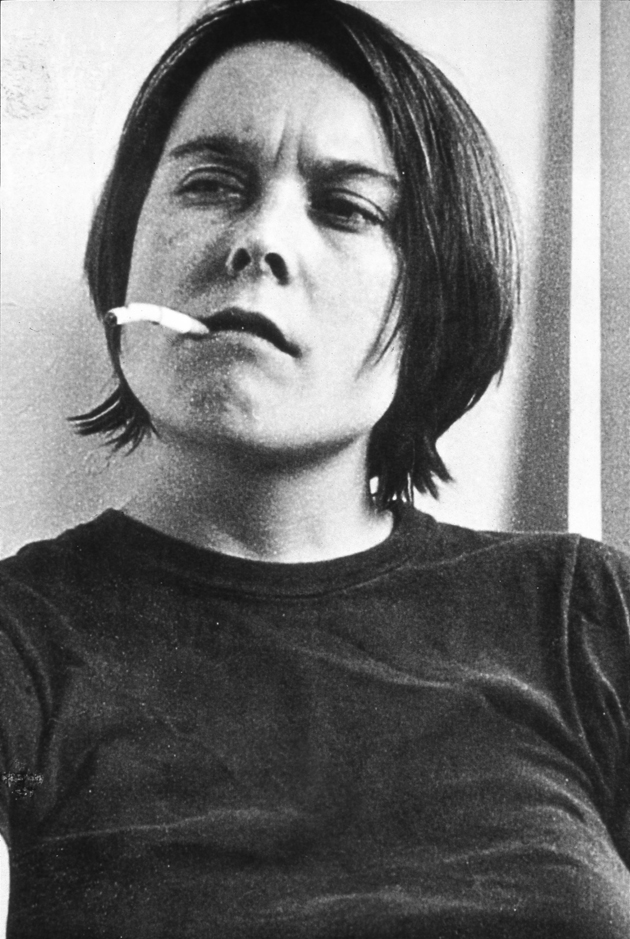 The artist, who became famous during the 90's as one of the most outstanding YBAs, made us used to works – mainly sculpture, photography, collage and installation – rich of humour and metaphors of sex and death that challenge a self-righteous society. Using everyday materials such as furniture, clothes and foodstuffs, Sarah Lucas has developed a personal and outspoken poetic full of repressed or ignored erotic desires, grotesque and sometimes offensive images, with ridicule stereotypes and conventions in an impudent way.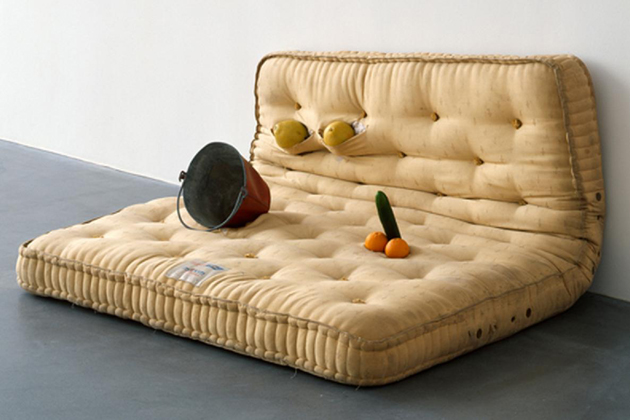 Social norms and gender roles are criticized through irony and visual puns. In Au Naturel (1994), the breasts are replaced by melons, while oranges and a cucumber stand for penis; in Prière de Toucher (2000) a small hole in a t-shirt of an androgynous body left a half-view of a nipple; in the series of Self-portraits that range from Eating a Banana (1990) to the more recent Human Toilet Revisited (1998), the artist posed simultaneously tough and abject, macho but female, creating an image of defiant femininity: "I've been musing on the penis, artwise, since the early nineties. Initially it was an antidote to all the tits and bums we seem to be bombarded with daily. It could also have something to do with the fact that I don't, personally, have one. In any case I found it to be a perfectly self-contained sculptural form, 'pregnant' with meaning. A totem".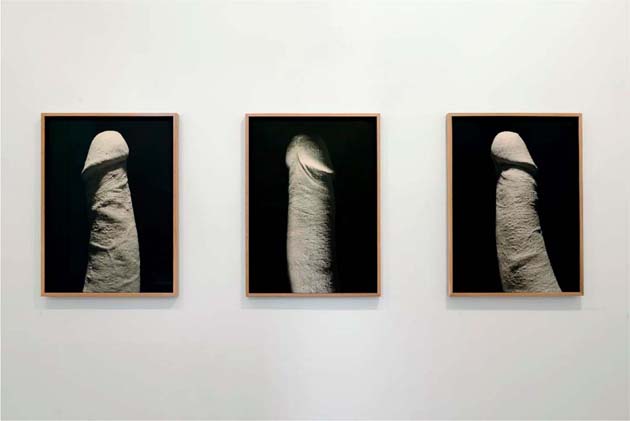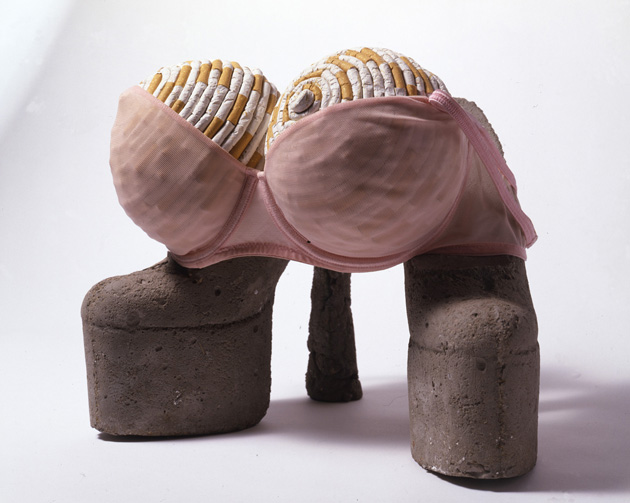 Coming from a background where the question "is it art?" was often in people's minds, the British artist always gives an answer creating works with immediate effect, accessible and irreverent at the same time. NOB will run until January 19th 2014, if you end up in Wien and you feel like doing something aggressive and brazen, just pop in, you won't regret it!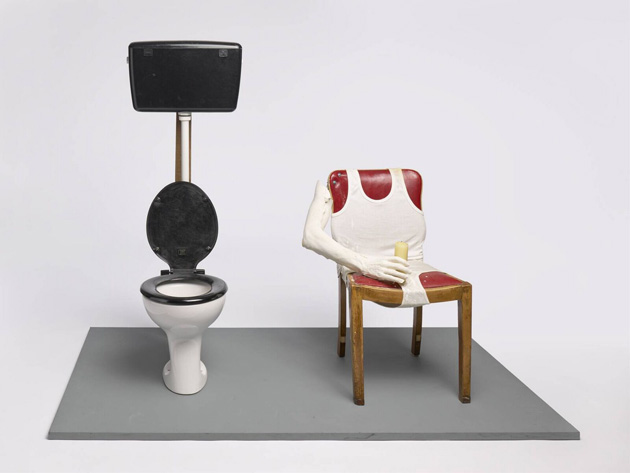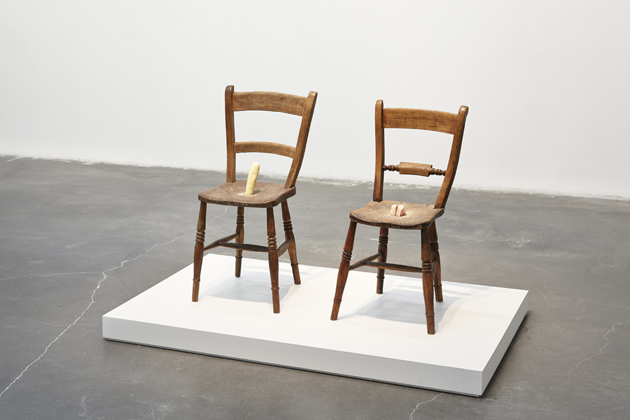 Monica Lombardi