The project was born in Saragossa and took form in Rome. Can you tell us how did things go?
Yes, the project was born in Saragossa, where Emiliano and Riccardo (guitarists) were doing their Erasmus. Back in Rome, they involved me, Marco (vocals), in the project. After several changes, also Francesco (drummer) and Raffaele (bassist and synth), became permanent members of the band.
Love The Unicorn is a pretty unusual name for a man band, don't you think?
For some people, it is a little bit ambiguous. But until now it has been quite successful.
Your first EP, Back to 98, has been released in 2011. What was it about? Has it been an important year for you or was it just a nice title for the EP?
I haven't talked about Back to 98 for a long time. In the beginning, Bt98 was not supposed to be an official release. It was just an early experiment in a recording studio, a small workout that, when Raffaele arrived, drove us to the birth of Sports. Instead, this EP helped us to leave Rome, also due to some good reviews that we received. Bt98 talks about everyday life stories: the '98 is just an excuse to say that if these stories would have happened in a different year, lacking of important events, it would have been easier to deal with problems and cultivate feelings.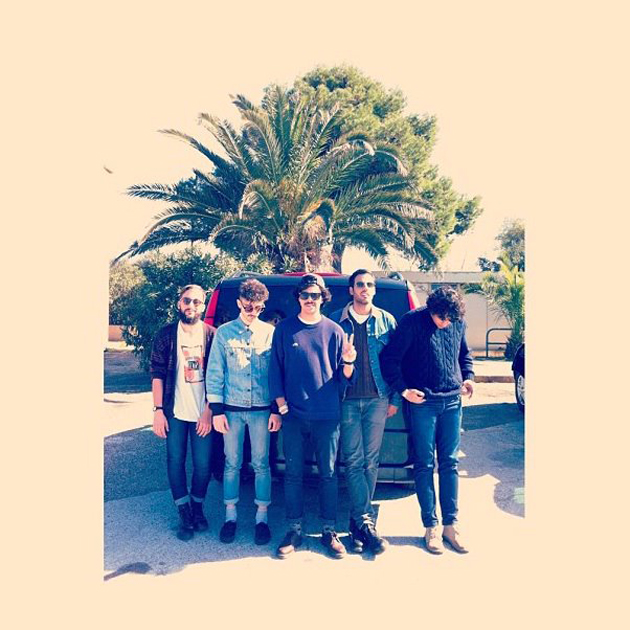 From your self-produced EP to "Sports", the WWNBB collective appeared. How did it happen?
Sports is an EP divided into 6 pieces. It represents our maturation, our debut! After having talked to Enzo Baruffaldi, member of WWNBB, and having sent him two of our new demo tracks, the collaboration started. We were very happy to work with them, also because all our Italian music references came from WWNBB. Their professionalism and all of their knowledge in the music field, especially in this genre, helped us a lot.
How was Sports born? And how did you create the artwork of the album?
Sports is the result of an effort that lasted more than a year. We were already playing some of the songs and the great thing was seeing our songs grow and mature with us. We wanted to start in an honest and fresh way. Sports is a collection of honest songs. In this case, once again, all the lyrics talk about real life stories, more or less common to everyone. They talk about things that should make people feel better. Sports manages to sum everything up in just a single word. It is not something that you just do as an habit, but something that makes you feel good. The artwork has entirely been handled by Federico Antonini.
What about the idea for the video of Toulouse?
The idea of the video was closely linked to the one of the song. Toulouse is only an ideal location, a symbol of peace; the place where you can escape to with your mind, as Disneyland for a child. Hence the idea of collecting videos that date back to the early years of Disneyland in California. It has been edited by Francesca Erba.
You have opened the concert of the Swim Deep and the Splashh in Rome. How did it go?
Both of them went well. For us it is always a pleasure to share the stage with foreign bands that we admire. You always make new friends, receive new compliments and criticisms and sometimes even advices. A date that we will always remember with a lot of pleasure is the one that we shared with Holograms in Milan. They are hilarious and we have created a beautiful relationship with them. We hope to meet them soon.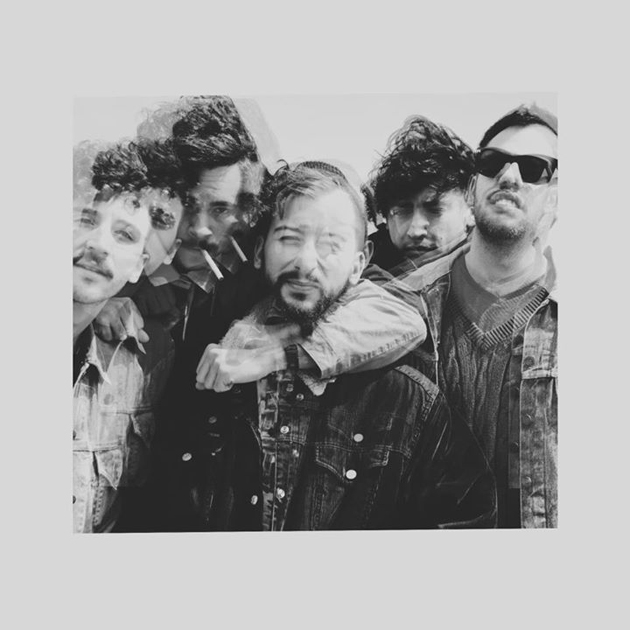 Is there any band that has inspired your sound?
Each of us has different musical influences, that are really useful when we create a new song. Sometimes we are compared with big international names. We feel like we don't belong to it.
Is there any band's concert you would like to open or viceversa? Which band would you like to open one of your lives? You can shoot high.
There would be too many. Sometimes it's better not to think about these things. We would love to share the stage with Mac DeMarco and his band. At least, we are sure it will not be bored.
Your sound is particularly summery or at least for me it is. Do you agree with this or do you think that an album like Sports is also suitable for a month like December?
We fully agree, but it is also true that winter can bring back a summertime nostalgia. We think this is an album for every season.
Can you live off music or is it just a passion at the moment?
Let's say that for now our music career is self-perpetuating. For the moment, we are not losing money despite all the expenses that an artist has. This also allows us to invest in new projects, and it's not a trivial matter.
What's coming up in 2014?
We will end up promoting Sports for a few last dates. Then we will lock ourselves in the studio to work on new things. We cannot wait to come out with a new album but at the same time we don't want to do things in a hurry.
Will there be any dates abroad? I have noticed that there is a great interest in you in other countries.
We have received many proposals from other countries, particularly from England, but it has been difficult to finish everything. We can say that we didn't want to do it too early. In the end we consider ourselves a relatively 'new' band, we still have to mature in many aspects and in any case it will better to go abroad when we have a real album. However, the interest is very high. Despite the release with the English Dufflecoat Records, which is still working well, Sports came out also in France and Japan on some online stores. When someone asks us on Facebook when are we going to play in France, Holland or even in Mexico, we are incredibly pleased. We hope to make them happy one day!
Have you ever played Robot Unicorn Attack – Heavy metal? I highly recommend it to you.
It's one of the essential applications on our i-Phones!
Enrico Chinellato