Salone 2012 – Fabbrica del Vapore
After six days of hard work, we can say we have searched almost every inch of the city in order to soak in all the good (and bad) this year's Salone del Mobile had to offer. We have seen Zona Tortona, Triennale, Lambrate, Spazio Rossana Orlandi, Brera Design District, State University, so one of the last things to see around Milan was Fabbrica del Vapore.
Cited by Stefano Boeri as the only venue that truly offered examples of independent and spontaneous creativity, Fabbrica del Vapore offered three interesting exhibitions.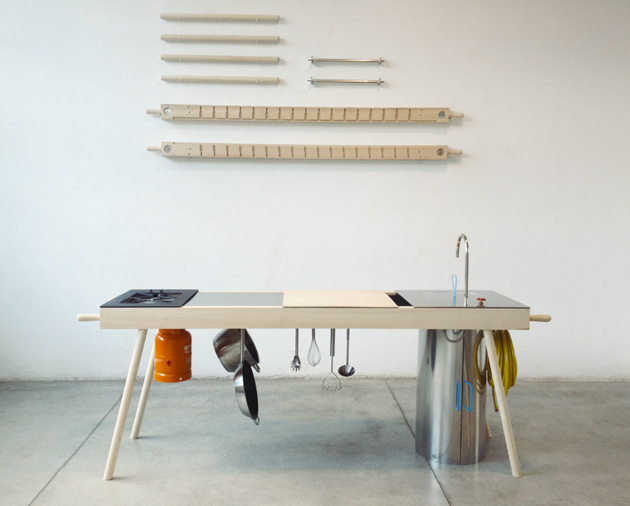 The first exhibition that was on everyone's lips is Milano si autoproduce. Promoted by the grand master of italian design Alessandro Mendini, Milano si autoproduce reunites a long list of designers that are both craftsmen, businessmen, gallery managers and creatives. The goal of the exhibition is to develop a new model for contemporary design where anyone can see their projects produced and set on the market. Even though this concept isn't new, it was interesting to see the amount of auto-producers in Milan. We weren't completely able to understand the connections between all the pieces in the show, which left us pondering. You could see projects by some of the design superstars like Michele De Lucchi with his Produzione Privata set side by side with a collection of jewelry, which made you question the criteria of the selection.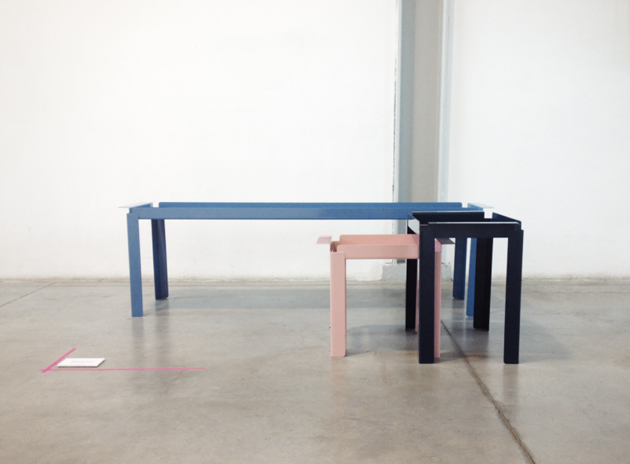 The second exhibition worth seeing was the second edition of Uncovered exhibition. Entitled Qualities, the exhibition showed the work of Line Depping and Jakob Jorgensen, Elisa Honkanen, Peter Johansen, Elia Mangia and Simone Simonelli. The question that this exhibition tried to answer was ' what does quality design mean?'. Whether it is related to its duration, affordance, functionality, sustainability or emotional quality was a problem that these designers tried to answer with their projects.
The third show that made us smile is Low Cost Design created by Daniele Pario Perra. Conceived as an on-going show, Low Cost Design presented a series of interpretations of our daily objects seen from a different perspective.
Our design insight tour unfortunately ends here. Even though we are almost out of strength, we would have liked to show you everything that was happening around Milan in these days. Now we can only wait for the next edition of the Salone del Mobile.
Rujana Rebernjak