Salone 2012 – Spazio Rossana Orlandi
The Salone fever has begun this year, punctual as ever. Hundreds of events have overflown the city, be it small independent designers that try to make their way into the design elite or already well-known companies always ahead of their time. On the first day of the Salone we had the thoughts on all the choices. Looking through the Salone's agenda and picking the right start of our week-long design tour wasn't an easy task.
So in order to kick this week a good start, we've decided to begin from one of the unmissable events – the fascinating collective exhibition at Spazio Rossana Orlandi.
Besides the charming garden where we spotted one of the Bouroullec brothers sipping wine (you can imagine how excited we felt seeing one of our heroes), the space has presented more than forty new projects from both acclaimed designers as well as new talents. Although Spazio Rossana Orlandi, as usual, offered a huge amount of experimental projects that both raised questions about form and material as well as production and distribution methods, we still had to pick a few favorites.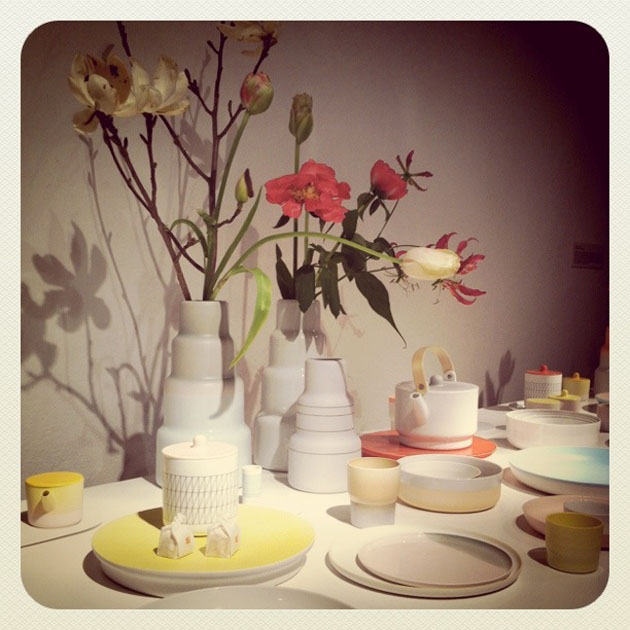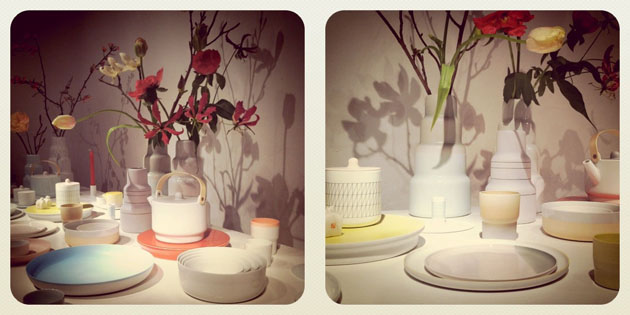 The first one is Luca Nichetto with his Swell series. Designed for the french design editor Petite Friture, the Swell series consists of a pencil case and a key holder made in colored concrete. The other objects produced by Petite Friture are Cairn boxes and Vertigo pendant lamp by Constance Guisset, Ikebana vases by Edward Robinson and Hollo stool and tables by Amandine Chhor and Aissa Logerot, to name but a few.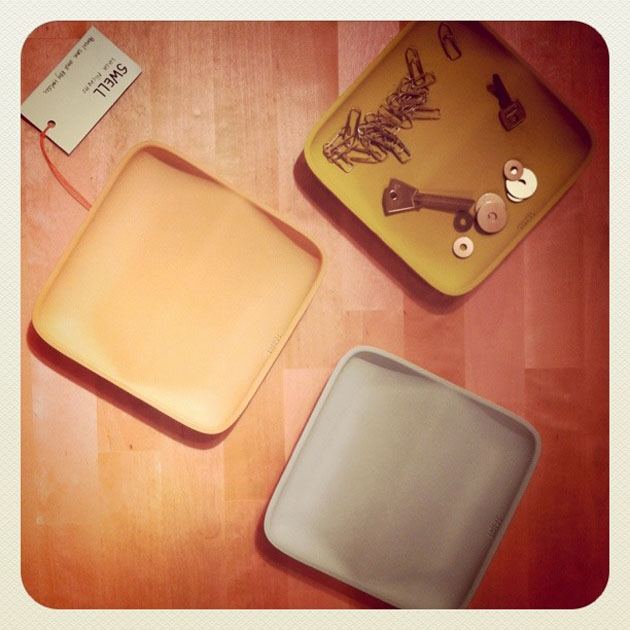 Another collection that has made an impression is the ceramics collection by Taruhiro Yanagihara for 1616 / Arita Japan. Together with Dutch designers Scholten & Baijings, Yanagihara as the creative director of the company coming from the birthplace of ceramic art in Japan, has decided to design a collection that reflects the European perspective on the Japanese tradition.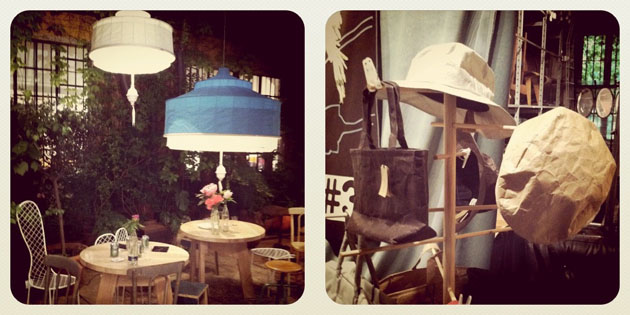 The last but not least, Ercol Furniture presenting beautifully crafted oak, ash, elm and beech chairs, that combine modern machinery with hand craftsmanship and intelligent design.
Without pretending to be exhausted from the first Salone visit, we have actually managed to give the week a real kick-start!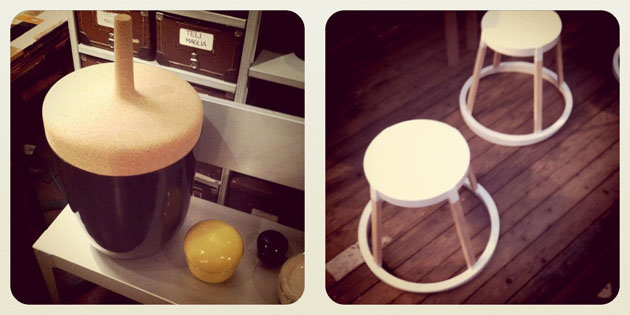 Our official Salone reporter: Rujana Rebernjak