Paris Fashion Week – the city of haute couture, where fashion is taken incredibly seriously – has, for a long time detained the status of the capital of fashion. Nevertheless, despite its impressive fashion past, Paris was recently met with some tough competition from other fashion metropoles. In fact, the geography of fashion has changed, and it would be inaccurate to speak of only one, key fashion capital today. However, Paris is still one of the most influential cities in the industry, which is more obvious than ever during every fashion week. But if we put the established brands aside, what is the temperature for upcoming designers in Paris? Here is a brief list of names which have set themselves to be the next fashion wonders.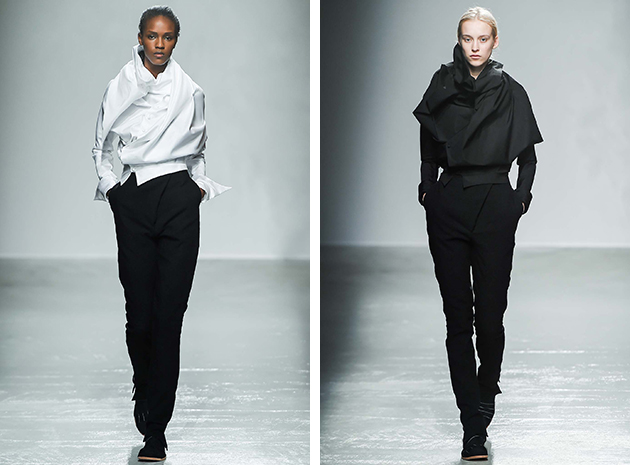 Aganovich is the new avant-garde fashion brand, whose two designers, Nana Aganovich and Brooke Taylor, have built their design philosophy around a mix of influences which take form in an abstract and conceptual way. This design approach is seen in their latest Fall 2015 collection, where mixes of patterns and volumes form key features of each look. Aganovich might not be easily approached by everyone, but that is also one of the most interesting things about the brand: they have stayed true to their vision and fulfilled it without trying to make it mainstream, establishing an initiative and approach that is refreshing in times when many brands are trying their best to be liked by everyone.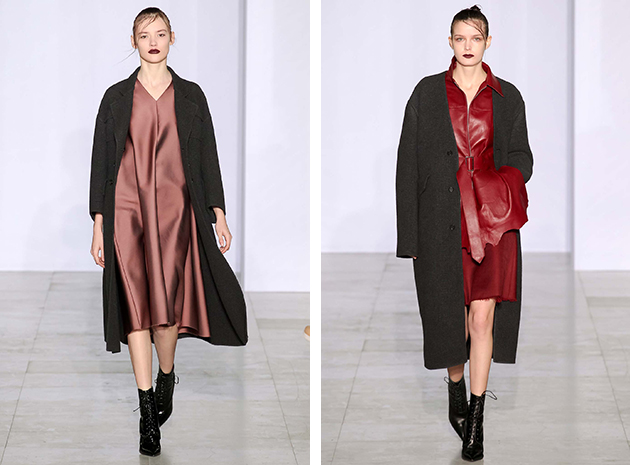 Yang Li is known for his "grunge romantic" aesthetic and has in just a couple of years made a name for himself due to his particular approach which combines of rough and soft attributes. For the next Fall, Li has taken inspiration from the look, definition and feeling of the word 'tension'. The whole collection embodied the theme, from the metallic color scheme to the fabrics which were crumpled like a plastic bag. The balance and tension between the perfect and imperfect was always present in the pieces – a message that feels very current in a world of Instagram filters and airbrushing: sometimes the imperfections are what makes everything more interesting, a saying that Li successfully expressed.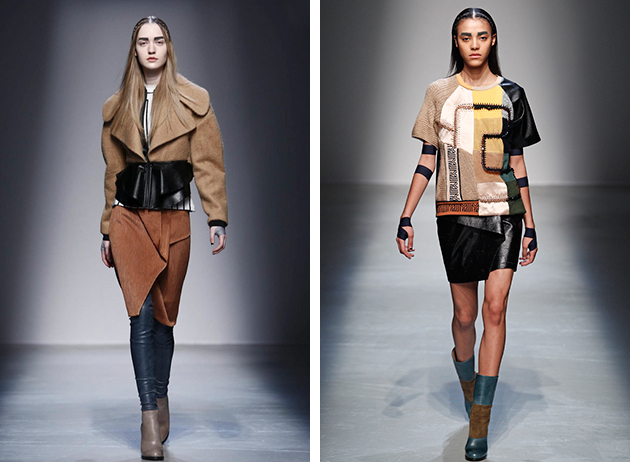 Masha Ma is a young emerging Chinese designer with one foot in Shanghai and one in Paris. The Central Saint Martins graduate and Alexander McQueen intern, is known for her feminine and yet futuristic approach to fashion, and for this Fall strong women were her main focus. With that said, it was not the look of one woman sent down the runway, instead a lot of various looks and styles were showed. From 70s inspired pieces to more clean silhouettes with items in black and white, the collection embodied many different types of women, with one thing in common – they dresses for themselves.
Hanna Cronsjö