For over a century, the fashion from Paris has dictated upcoming trends around the world, including what colours to invest in. During the shows for the upcoming cold season – Fall/Winter 2015 – black was still the dominating colour. However, there were a few other contenders to keep in mind.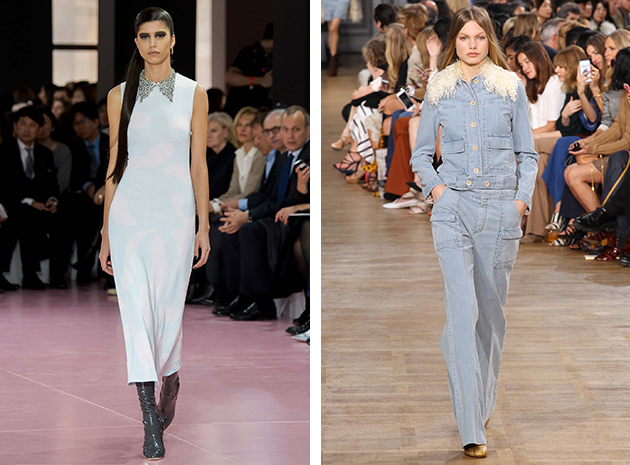 Earth: Sand-tones like beige and taupe were seen at many Parisian runways, including Nina Ricci and Acne Studios. In a tailored and nuanced way the different fashion houses used earth tones on mixed materials creating a grounded effect which paradoxically lifted the looks to something more eye-catching than just another beige coat.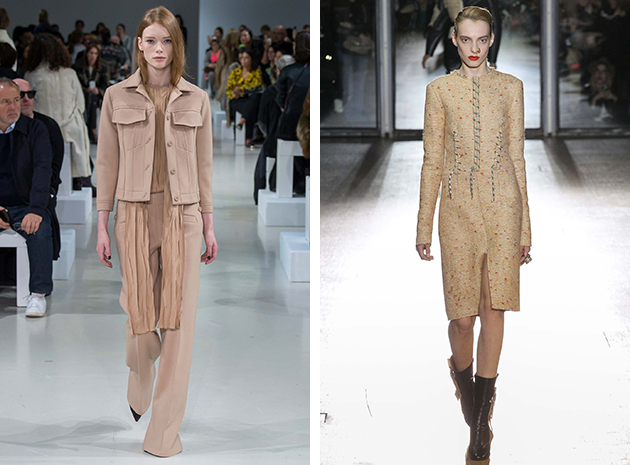 Wind: Fresh as a summer breeze, light blue notes infiltrated numerous shows, sometimes bordering on white – as seen at Loewe – or in light denim – as seen at Chloé. The custom seemed to be a head-to-toe light blue look, with darker accent colors. A black belt, as seen at Barbara Bui, or dark grey boots á la Dior, are just a few sources of inspiration.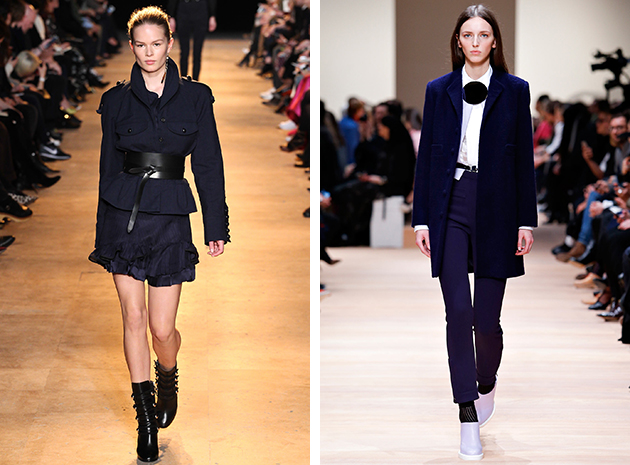 Water: Since the water in the fall suddenly becomes dark and enchanting, so were some of the color schemes on Parisian runways, proposing the same deep blue scale. Navy was dominating and could be spotted at Carven, Lanvin or Isabel Marant. It could be seen in apt combinations which brought together different shades of dark blue with black or white, showing why it is considered a classic, yet of its time.
Victoria Edman