Accessories are always the key pieces which add that special something to a style, yet are too easily overlooked. The accessories for Fall/Winter 2015 season on Milan's runways were mostly a visual discussion on how to add elements to basic looks with perfect details that make it individual.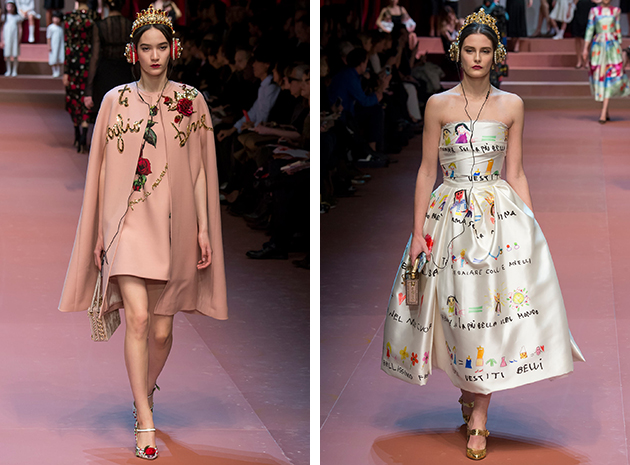 Headphones: A couple of seasons ago it was Chanel that did a pearl version of the headphones. This season, Dolce & Gabbana presented headphones "blinged out" and in combination with a crown. It gave a urban feel to a collection otherwise dominated by vintage fairy-tale flair and proved that headphones have become an important accessory in more settings than just streetwear.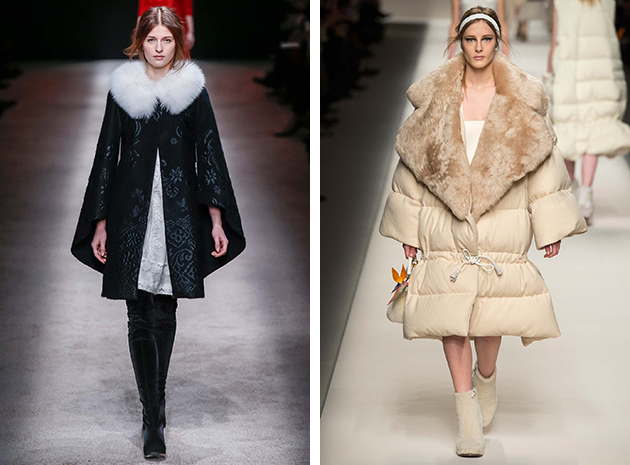 Fur Trim: Even though many fashion houses went all out with the full fur coat it was the trim or details of fur on pockets, collars or simply thrown over a shoulder that could be seen at almost every show. For example, at Alberta Ferretti a dark cape and its white fur collar created a sense of mystery. At Fendi the shoes were covered in fur. Fur details created a juxtaposition between elements while maintaining the tone of the season. Aigner, on the other hand, proposed a new take on the concept of layering.
Victoria Edman