As the fashion world's most exciting season comes to an end, we bring about the final account of Paris fashion week, moving on from accessories and colours, to the, perhaps, most defining of all ingredients: the cuts. From classic draping or wide palazzo pants, the next Fall/Winter 2015 season looks is shaping up to be a very elegant affair.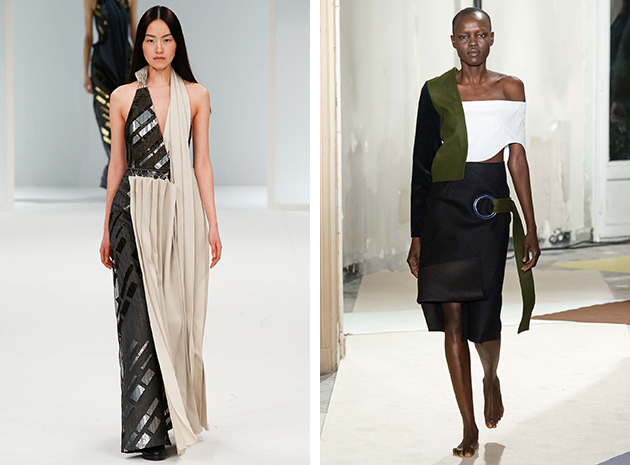 Two-in-one: One of the most recurring trends was creating a sort of a patchwork effect, making looks seem almost ambiguous and exciting. On one side, this trend was translated in half a dress in one color or fabric and the other half in a different one. Witnessed at Chalayan, Céline and John Galliano, the approach could be seen mostly on flowy dresses, creating a rather romantic bohemian composition. On the other side of the trend, structural tops in several different colors, shapes and patterns combined in a single piece, were seen at Jacquemus and Stella McCartney, where the technique was used to expand the garment's repertoire.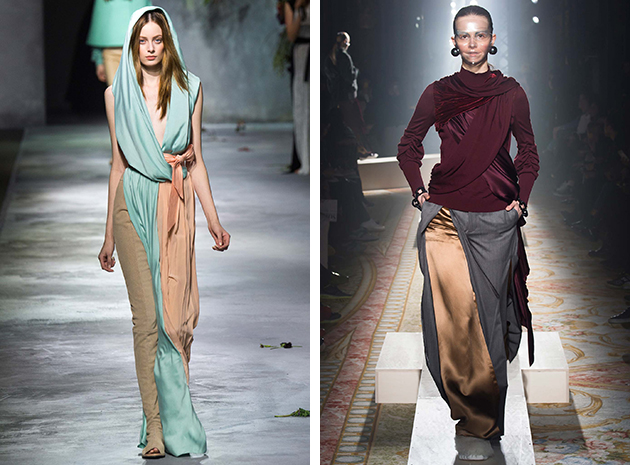 Draping: Draping is one of the most traditional, classic and tested styles, with different typologies and techniques of draping used at Undercover, Rick Owens and, naturally, Vionnet. The laid back style of draping used made for a rich visual effect, recalling a mystical time of yesteryears without relinquishing a modern artistic elegance.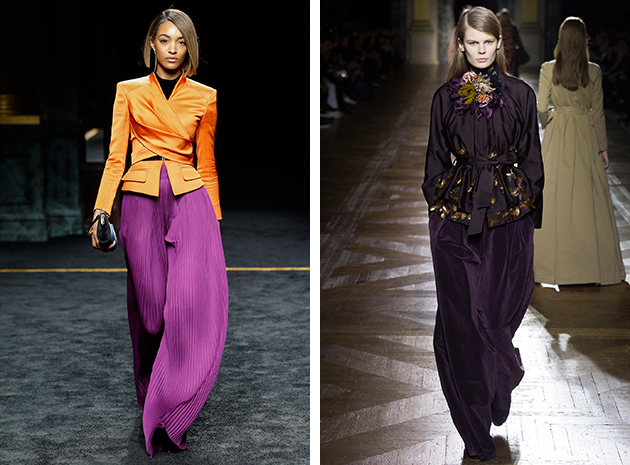 Palazzo pants: The cigarette pant was a mere memory on Parisian runways, as several shows put on, the relaxed over-dimensioned pant. Designed in silk with pleats, black leather, velvet – and the list could go on forever – leisure clothes were taken on a more elegant and urban route. At Balmain, the palazzo pants were given a pop art soul, while a more tailored look could be seen on the runways of Emanuel Ungaro and Maiyet. Finally, some designers simply focussed on the right fabric – velvet – as in the case of Dries van Noten.
Victoria Edman