Do you remember the boat that slowly glides on the Venice lagoon, nearby the Arsenale, with a crew of professional musicians playing the notes by Kjartan Sveinsson? The kinetic sound-sculpture S.S. Hangover, presented at the 55th Biennale, is just one of the performances by the versatile Ragnar Kjartansson (b. 1976, Reykjavík), the Icelandic artist who exploits film, music, video installations, drawing and paintings to express opposed feelings. Kjartansson's unique works, full of drama and humor, sadness and happiness, genuineness and artificiality, are based on diverse cultural influences (Islander traditions, lyric music and folk contemporary culture) and loop repetition of gestures and images. His theatrical devices very often imply the artist's presence, acting as a rock star, a whimsical son or a rider, always characterized by a pronounced romantic, passionate and ironic flair.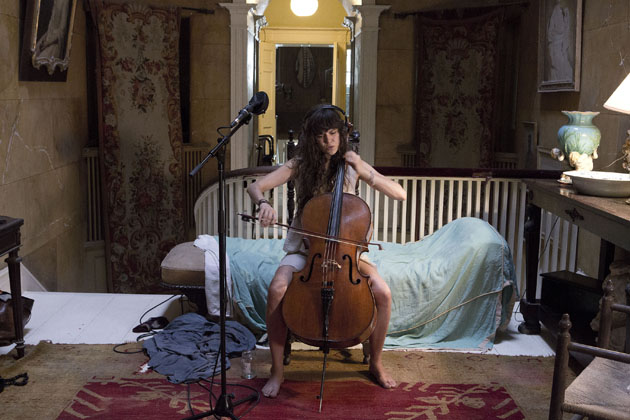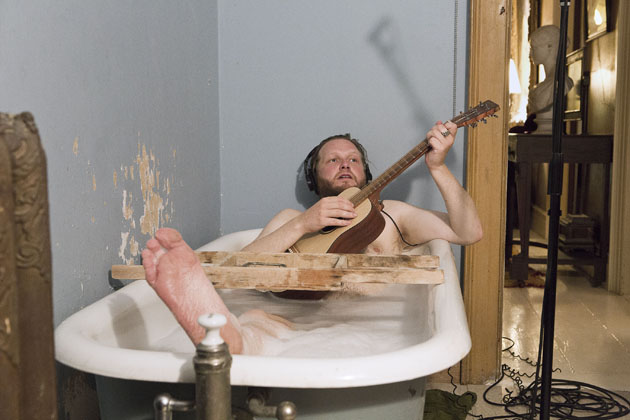 For his solo exhibition at Hangar Bicocca, curated by Andrea Lissoni and Heike Munder (Director of the Migros Museum für Gegenwartskunst), Kjartansson displays – for the first time in Italy – The Visitors, a captivating and emotional video installation. Inspired by the namesake album by the ABBA, the work is made by nine full-scale videos, featuring musicians (all artist's friends) playing different instruments and singing the same song "Feminine Ways", composed by the artist on a poem written by Kjartansson's ex-partner Ásdís Sif Gunnarsdóttir.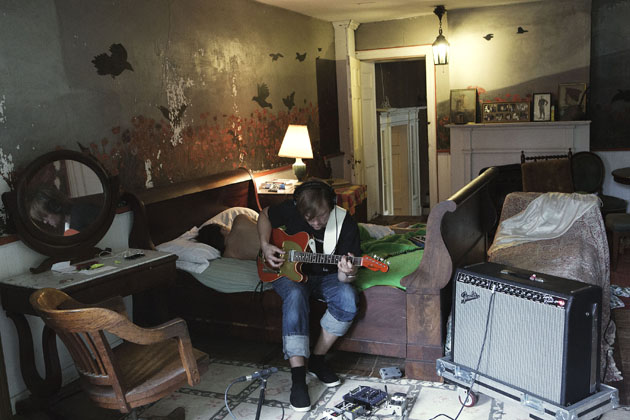 The nine stages – a library, a kitchen, a bathroom, a bedroom, a studio… – shot in a decaying, 19th century house in New York, are projected at the same time, creating a choral performance that reflects on emotional bonds with the artist's distinctive poetical language and ability to involve the viewers, capturing their imagination and attention.
The Visitors is presented in collaboration with Migros Museum für Gegenwartskunst and will run until 17th November 2013.

Monica Lombardi