Yes! It's more good Rock. It's like a new great album is released every other day. Whether it seems to be happening by the older players, or the more established acts, who cares really! As long as the music is good and the modern pioneers of the genre keep on pioneering, the scene is only bound to evolve. And that's exactly what it seems to be doing, evolving! The following music suggestions are new songs by five very different bands of our time, which are part of a very similar scene. What they definitely have in common is that they all resist pandering to the masses' musical whims and stay focused on refining their own personal sound, which is probably also their secret to success.
Arctic Monkeys – I Want It All
Sheffield-born and raised Arctic Monkey's have finally released their much anticipated fifth album, AM. Honing their Josh Homme-influenced-California-desert sound, in combination with the band's natural Northern swagger and Alex Turner's always evolving songwriting abilities, they've certainly delivered. Hear here.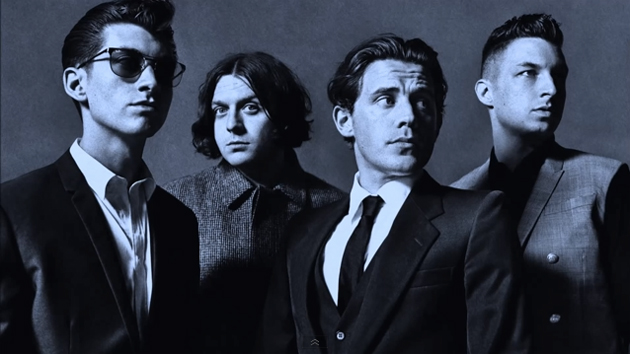 Franz Ferdinand – Evil Eye
"Evil Eye", the second track from the new Franz Ferdinand album Right Thoughts, Right Words, Right Action, falls in the category of spooky Pop. The only other songs in Pop history belonging in this category are probably Michael Jackson's "Thriller" and perhaps Mötley Crüe's "Dr. Feelgood". Great song though! And although relatively creepy and rather grotesque, the zombie-themed video is also eye candy. Hear here.
MGMT – Your Life is a Lie
Connecticut's main psychedelics, MGMT, were streaming their new self-titled album online ahead of its release date just this week. With a quite Beatles meet The Brian Jonestown Massacre sound, it's clear that the band is not trying to make hit songs at the moment, just great songs!
Babyshambles – Picture Me In A Hospital
Also just released, Sequel to the Prequel is Babyshamble's first album in six years. With a quite Folky, Country, Bluesy – even Reggae at times – sound, the band seems to have departed a bit from their more indie-punk sounding material of the previous two records. Hear here.
Arcade Fire – Reflektor
One of Canada's only claims to fame other than Celine Dion, Arcade Fire, has not released an album, but are working on one, and this is kind of what it will sound like. With a rather dark shade of Disco, this James Murphy produced song is what the album is likely to feel like.
Andreas Stylianou