Last week, Rodarte sent a gang of pseudo-cholas down the runway. After that, it's easy to believe that there are no longer any rules in high-end fashion. Not at least regarding aesthetics. Even though Rodarte has strayed far away from its signature look, the brand will have no problems surviving the Spring season. The chichi crowd loves exotification and doesn't mind dressing up subcultural every now and then. If we're only talking about a mere seasonal escape that is.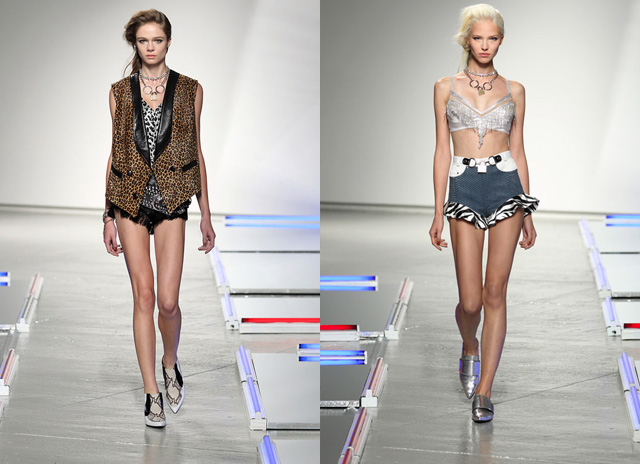 The laws of visual aesthetics are turning more and more liberal. But there is still one word regulating the high–end market: quality. The last virtue in fashion. One simply doesn't present a collection of poor standards. However, these two components are closely related.
Remember when Kanye West's first fashion effort was cut off like in a guillotine? Few opposed the idea of the collection, except for the redundant use of fur perhaps. On the other hand, the tailoring was of the shoddy kind. The garments weren't just ill fitting on the mannequins. It was clear that they hadn't been adjusted to the human body at all. The visual quality of the collection fell flat. How many more collections from West have emerged since?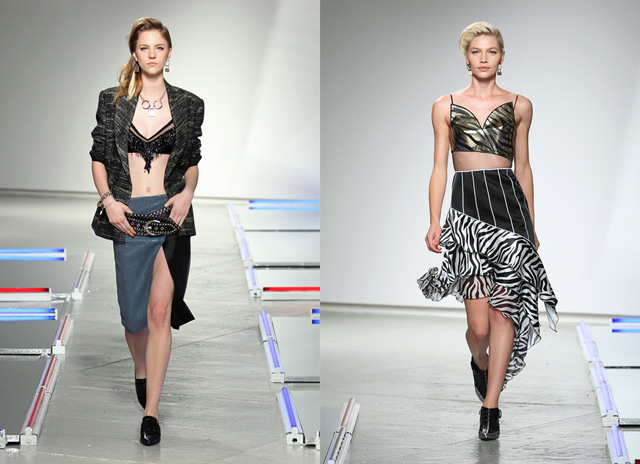 Few have been as accused of unoriginal design as Christophe Decarnin. But during his six-year reign at Balmain, many praised his taste in fashion. Also, there was never an obvious issue with quality. Therefore, he managed to keep the sales figures soaring.
The Mulleavy sisters will have nothing to worry about either. As long as their fringed leopard mini dresses offer the usual impeccable craftsmanship. The die-hard fans will probably find a way to wear the embellished bustier. Luckily for Rodarte, there still are no social rules regarding using subcultures or minorities as inspiration for playing dress up.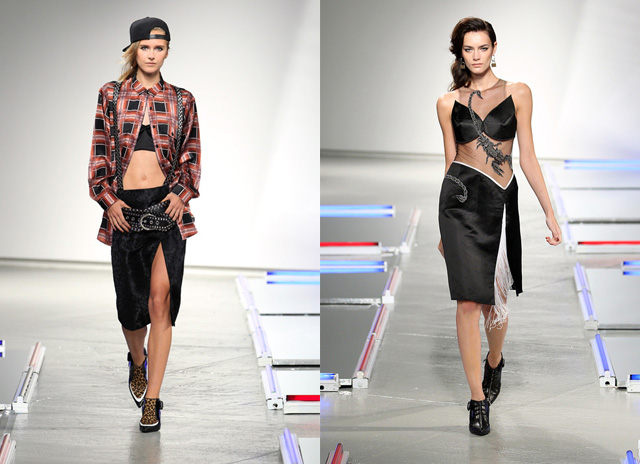 Petter Köhler – images Rodarte