Autumn in Middle-Earth
If you see its red roofs, Bologna seems like a burning city. If you want, you can imagine it as Middle-Earth: caught between the North and the South of Italy, eternally hung in the balance between rebellion and stillness, crossroads of diversities that menace its genetic indolence: but it's exactly these diversities that create an everlasting equilibrium. Here you'll find the oldest academic institution of the western world and beautiful arcaded streets. Near the secret gardens of middle class houses you'll find crumbling hovels inhabited by several generations of students, as well as abandoned buildings chosen as a residence by gutter punks; the metropolitan vagabonds.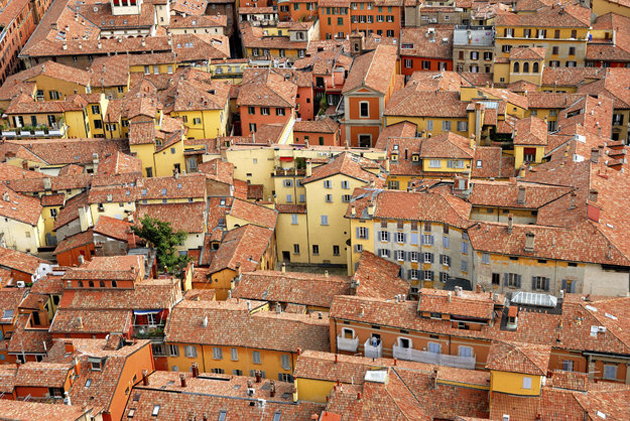 In Via Zamboni, where the students spend almost more time than in their apartments, you see pinned up posters that sing hymns to urban rebellion. The smell of mariijuana is a constant, as the smog in Rome and tacos in Mexico City. Students argue about last revolutions and tomorrow's exams. In these days, many of them walk around with reflex cameras in their hands: in autumn, Bologna shows the turists and inhabitants its best dress.
If you decide to visit this beautiful city, keep a simple tour plan and move around by foot; it's the only true way to enjoy the smells and colours of the town. After a must visit in the old town centre, move from Piazza Maggiore to Via del Pratello, "the street of slaves and prostitutes, terrified by change" as the Italian musician Emidio Clementi sings. Go back and take Strada Maggiore or Santo Stefano street, they will lead you to the Margherita Gardens, the main urban park of the city. Here you can taste a real peace of what autumn in Bologna is. For those who love to walk, we recommend wearing the comfortable shoes for an outdoor trip to the hills of Bologna to search inspiration from the lovely hillside villages, and to have a look over the whole city. Another must-see destination especially for those who have a car is the Madonna del Faggio Sanctuary in Castelluccio, 40 miles far from Bologna: here you will find sceneries worthy of a William Turner painting.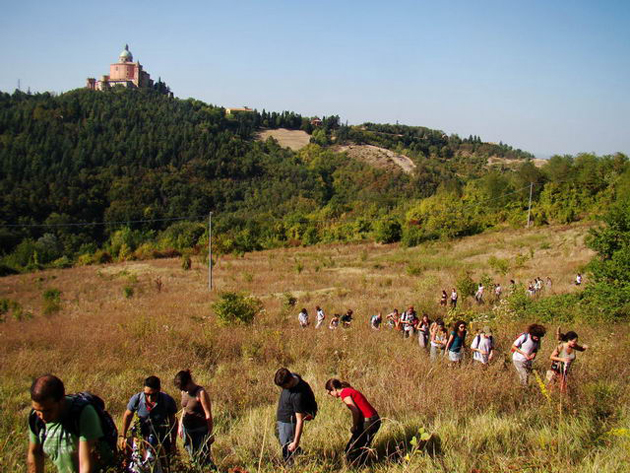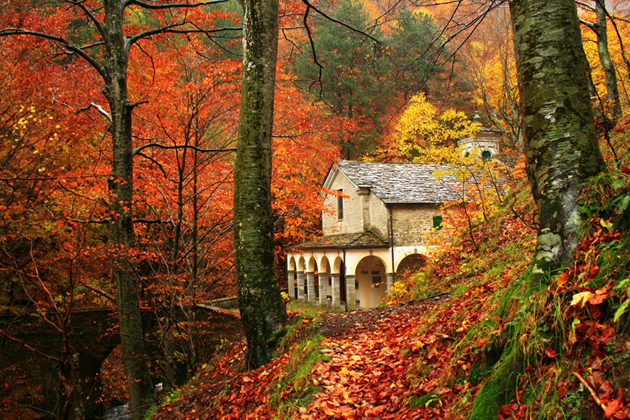 Antonio Leggieri – Photos Marina Posillipo, Marco Albertini