Curtis Mann: Medium and Materiality
The title of Curtis Mann's first show at Monica De Cardenas Gallery, Medium and Materiality, immediately introduces us to the core of his artistic research.
Curtis Mann (Born in 1979 in Dayton, Ohio, lives and works in Chicago, where he also teaches photography at Columbia College) displays a new body of unusual photographic works: partially modified images, slightly manipulated with Photoshop, or erased by means of a technical process developed by the artist by painting on portions of enlarged color photographs with a clear varnish, and then bleaching away unprotected portions with the result of an abstract image with some recognizable areas. While his early works are composed by found images taken from different sources, showing current affairs (namely, violent conflicts abroad) or images taken from appropriated snapshots, travel photographs, and casual documentations, this time Curtis Mann seems to be more focused on patterns and geometrical compositions such as grids or minimal images, like empty spaces and solitary traces in vanishing landscapes.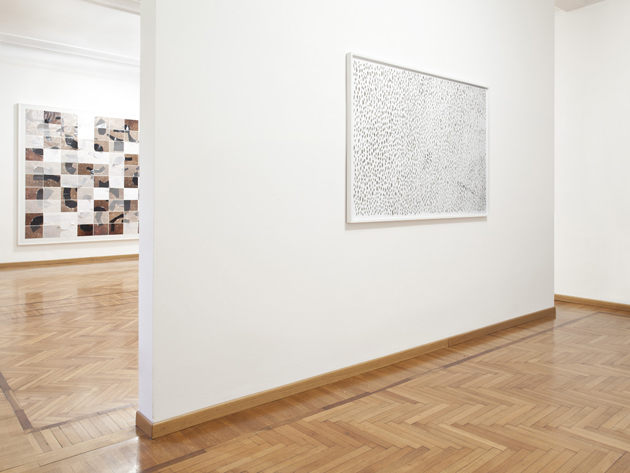 In works like Object A or Ouroboros the viewer could get the sensation of being in front of an image of Mars, or some scientific or geological picture of a landscape. Due to the particular artistic process adopted by the artist, the original photographic image results transfigurated, leaving the viewer in front of a variety of possible interpretations.
To understand deeply the final result of this intense process of transformation, the viewer should get closer to the works and look how the photographic paper becomes dense and materic: certain parts of the image are reinforced while others are partially concealed or disappear completely. But unlike in digital manipulation, in this case the physical procedure that leads to the final result is clearly visible. This long artistic procedure, far away from the quick photographic "click" seems to drift outside of time, going inside the photographic image, prying into the innermost character of the medium.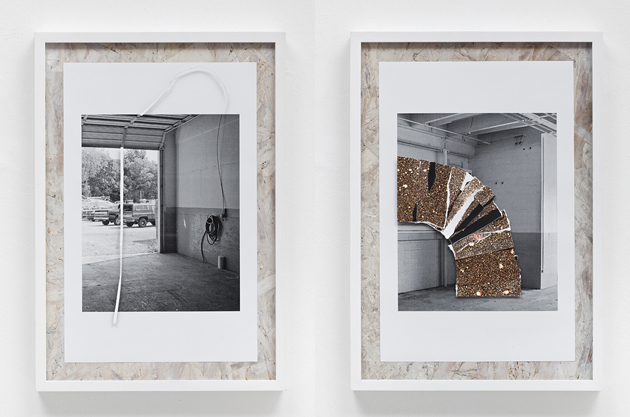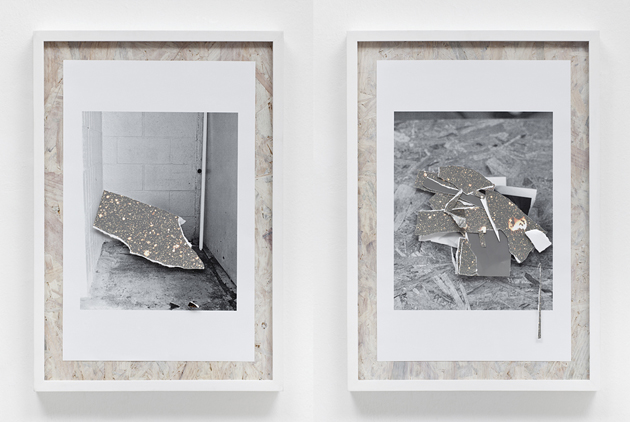 In some of these more recent works, like Rock Collection, the action of the medium is reached through the direct manipulation of the photographic surface, introducing a more sculptural and three-dimensional effect, achieved by folding, cutting or overlapping different portions of pictures with some reference back to the tradition of old American masters thus Gordon Matta-Clark, and maybe to other less-known artists, photographers and experimental filmmakers, who started during the sixties to expand media like photograpy, cinema and painting.
Between bi-dimensional image and object, photography and painting, real and fiction, this is Mann's first Italian exhibition, programmed simultaneously in two different spaces: Monica De Cardenas Gallery (Milano) and Luce Gallery (Turin).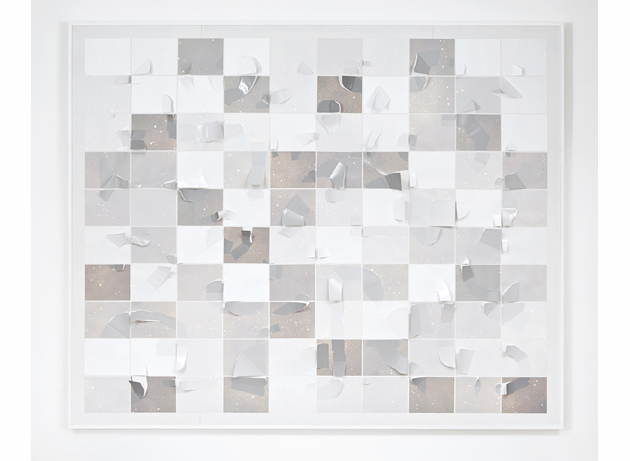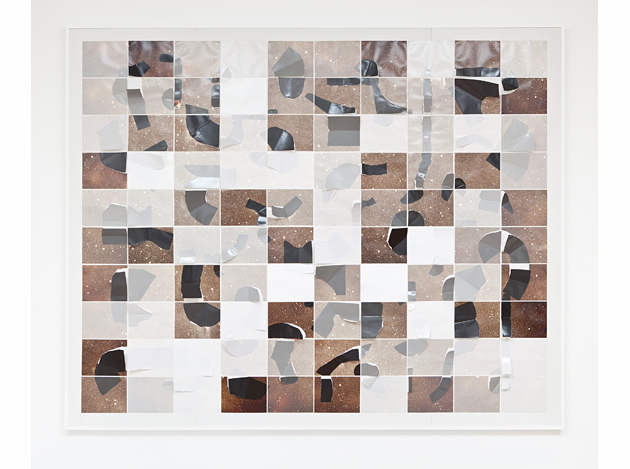 Riccardo Conti – Images courtesy of Galleria Monica De Cardenas, Exhibition pictures by Andrea Rossetti.