Ampersand by Ryan Gander
If you get hold on texts, articles and interview featuring Ryan Gander, one word will pop-up in particular – storyteller. Through his work he always tries to narrate in form of objects or actions particular feelings or actions, pose questions and maybe sometimes give loose answers. His initial projects involved public lectures and performances, but lately it has evolved into creating articulated stories and emotions through the use of sculpture, real estate projects, architecture or (sometimes) technically complex installations. If you have seen his work for the latest dOCUMENTA in Kassel, "Airflow-velocity Study for I Need Some Meaning I Can Memorise (the Invisible Pull)", you are surely aware of the complexity of the questions his projects pose to the user, questioning the notions of "language and knowledge, a reinvention of the modes of the appearance and creation of the artwork".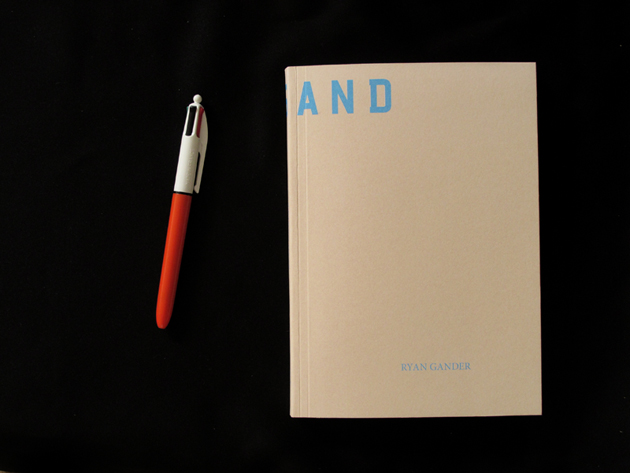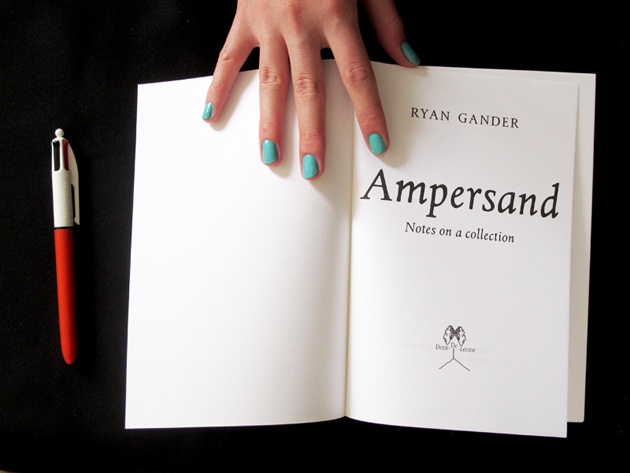 Nevertheless, Gander is also keen on using more 'traditional' and simple media, like books, where his ability to tell stories finds the perfect output. These projects are often equally challenging, mixing reality and fiction, playing with our perception and rules we are used to take for granted. This is exactly the case with his latest print project, "Ampersand", a book published by Dent-De-Leone, a small publishing house founded by Martino Gamper, Kajsa Ståhl and Maki Suzuki, and usually designed by åbäke.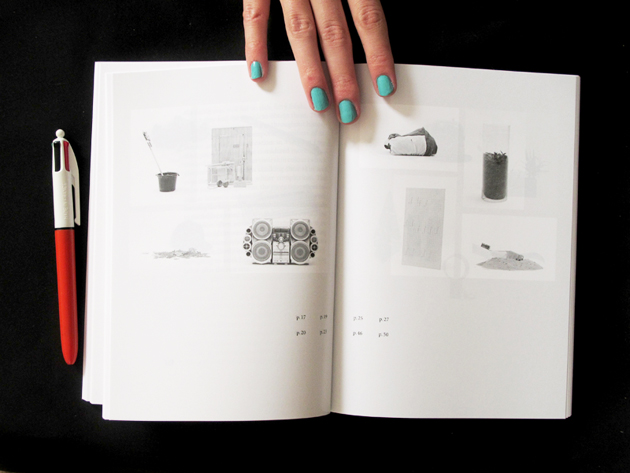 This edition of "Ampersand" is actually the fifth one, even though the first, second, third or fourth were never printed. It was made as a prelude for the current solo show by Gander, "Esperluette", currently held at Palais de Tokyo a Parigi. "The present publication crystallises, for a fleeting moment (books are not eternal, you know), the ever expanding collection of Ryan Gander and the stories for which objects of all pedigree — artworks alongside coloured toilet paper – are the catalysts of." Hence, the series of short essays contained in this book try to explore our surroundings in a typically 'Ganderian' way and play with our perception and the beauty of the everyday.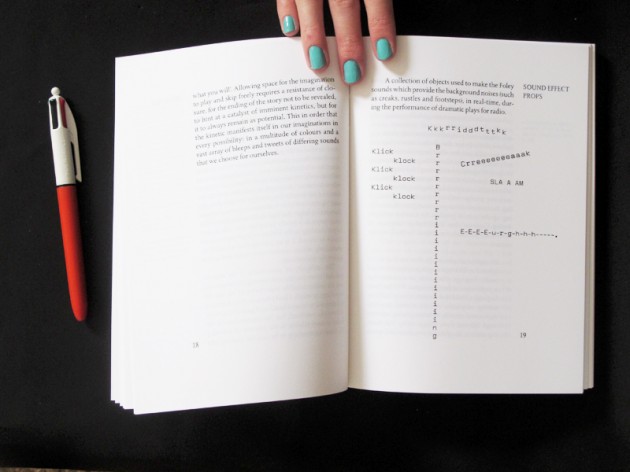 Rujana Rebernjak – Images courtesy of Dent-De-Leone