Guest Interview n° 38: Van Leeuwen Ice Cream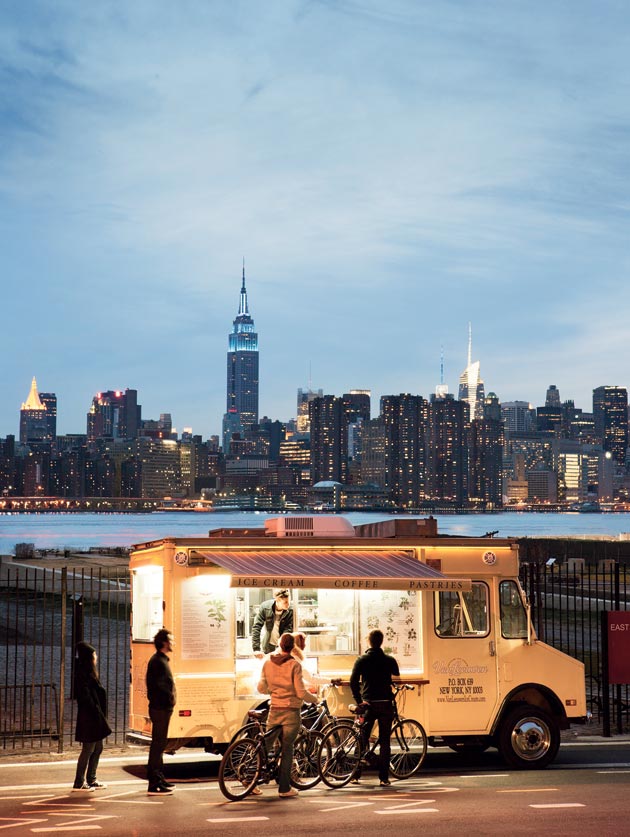 As much as New Yorkers love to bicker, at the end of the day we all more or less prescribe to the same dogma: do your thing, and do it well. This is especially true with Van Leeuwen, a wildly popular artisanal ice cream company run out of Brooklyn. Founded in 2008 by Ben Van Leeuwen, wife Laura O'Neill, and brother Pete Van Leeuwen, the company's focus has from the start been about making exceptional ice cream using exceptional ingredients. It's an old idea, and maybe not the most cost-effective for a food truck, but their commitment to craft has paid off well: what started as a couple of custard-yellow trucks peddling all-natural ice cream during the summer months has, in the course of four short years, ballooned into six year-round runners and three permanent store locations throughout New York.
Those trucks are hard to miss during the summer months, when lines can stretch down the block. No one seems to mind waiting for their scoop, in part because the brand has quickly become synonymous with quality, their butter-colored rollers quick to remind customers of the gas-guzzling trucks they used to chase down forgotten childhood streets on humid afternoons. Many consider Van Leeuwen's to be the best in the city. And you know you've made it when Whole Foods has you in stock.
I recently spoke with Laura O'Neill about everything Van Leeuwen: the origins of the company, where they source their ingredients, and their ambitious plans for the oncoming ice cream season.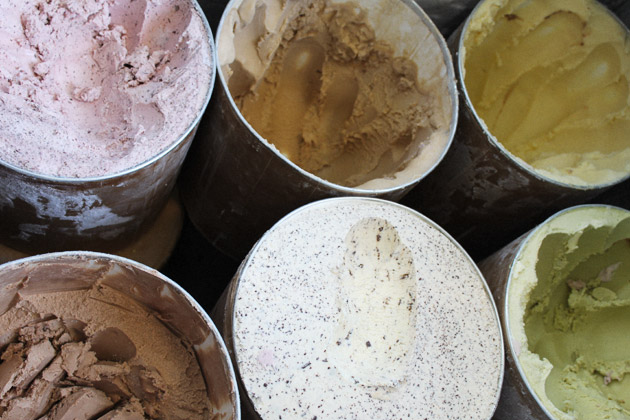 How did Van Leeuwen's get started, and what was the initial motivation behind the company?
Ben, Pete and I started Van Leeuwen's in the spring of 2008. We set out to make the best possible ice cream using traditional methods and the best artisanal ingredients from small producers locally and around the world. We saw a gap in the market for truly great, natural ice cream out of trucks in New York City. We also wanted to build really beautiful trucks that were clean and inviting. All of our ice creams are made using only fresh hormone and antibiotic free milk and cream, cane sugar and egg yolks. Our butterfat content is 22% and our ice creams are about 40% less sugar than most other premium ice creams. This allows the true flavor to come through without being masked with too much sugar.
In an age where people crave endless varieties, Van Leeuwen keeps their selection minimal and focused. What inspires the menu?
We want to do the classics as well as we possibly can. We spend a lot of time finding the best fruits, spices, nuts and chocolates on earth. Most of our flavors are a celebration of one single outstanding ingredient, such as Sicilian Pistachios from Bronte, Michel Cluizel Chocolate from France, and Ceylon Cinnamon from Sri Lanka, to name a few. 
How do you select your ingredients? 
We research a lot. We are looking for ingredients that match the standard of purity of the ice cream bases we are making. We get samples and try them out. Most of our ingredients come with a super interesting story as to what makes them so special.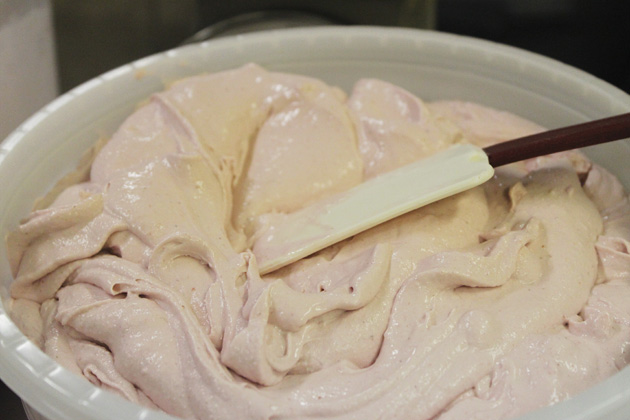 How do you scout your locations?
Trial and error. Sometimes we think a location is going to be great and it just doesn't work. Once we find a good spot, we establish it as a permanent spot, so customers can rely on us being there. In terms of stores, we started out in Greenpoint, Brooklyn because it's our home neighborhood and we love it. Boerum Hill was kind of a fluke, but has worked out amazingly, and East Village was a no-brainer because it's a super busy neighborhood full of food lovers!
What are some perks and drawbacks to having an ice cream truck?
Its great that we can move around and try out new locations. There is also a wonderful nostalgia attached to the classic American ice cream truck. But it really sucks when they break down!
Van Leeuwen's has been a success from the get-go, and in addition to six trucks you now have three locations around the city. What is it about your ice cream that people identify with? 
People inherently appreciate real food and high quality ingredients. The fact that we use a lot less sugar and no stabilizers, means it doesn't become cloyingly sweet by the end of the scoop and it's a very clean mouth feel. They may not be able to pin point exactly what they love about our ice cream, but they feel good and happy after a scoop.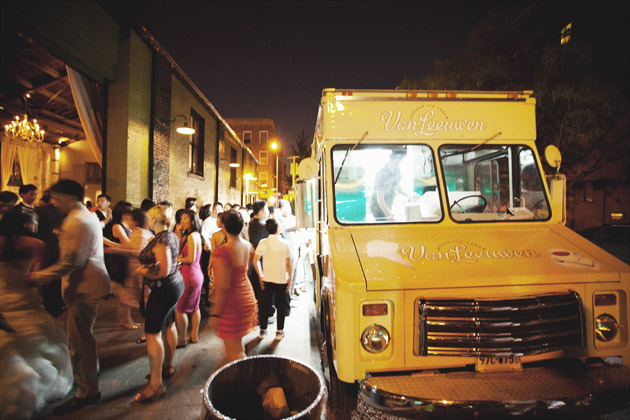 Lane Koivu – Images courtesy of Van Leeuwen and Martin Aldolfson