Rolling Stone Italia n.101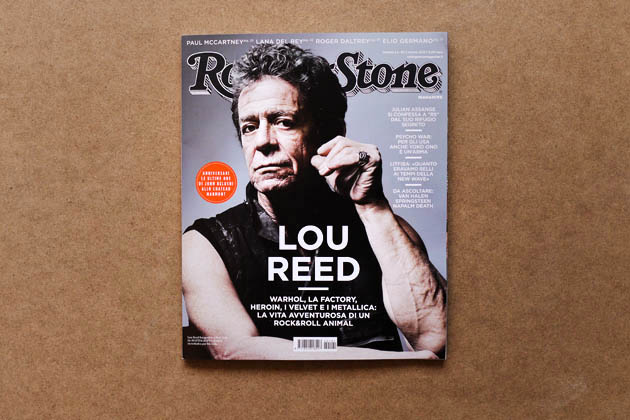 There's no nicer way to start out new month than with a delightful shopping trip to the newsstand to collect all the best magazines, fresh off the presses. Today's review is about one of our perennial favorites, Rolling Stone Italia, which this month is bursting at the seams with the artwork of 2DM's talents.
The March issue, n.101, sets the spotlight on a range of public figures, including Julian Assange, John Belushi, Roger Daltrey, Michael Margotta, Mark Stewart and Elio Germano, just to name a few. And the gloomy eyes of Lou Reed grace the cover, photographed for the magazine by Mattia Zoppellaro.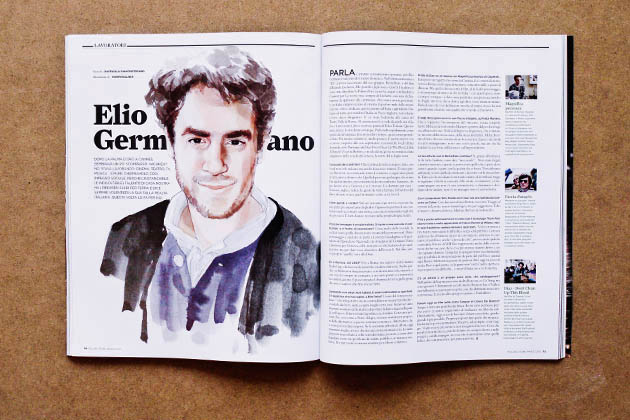 The first of the three 2DM talents represented on the pages of this issue is Karin Kellner for the interview of Elio Germano, who is interviewed by Raffaella Giancristofaro about his work, colleagues and thoughts about work and life.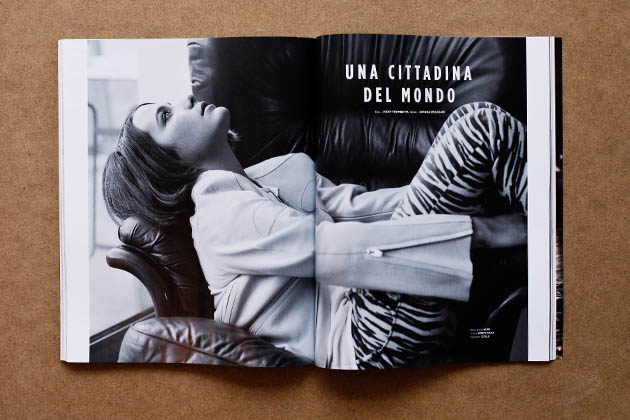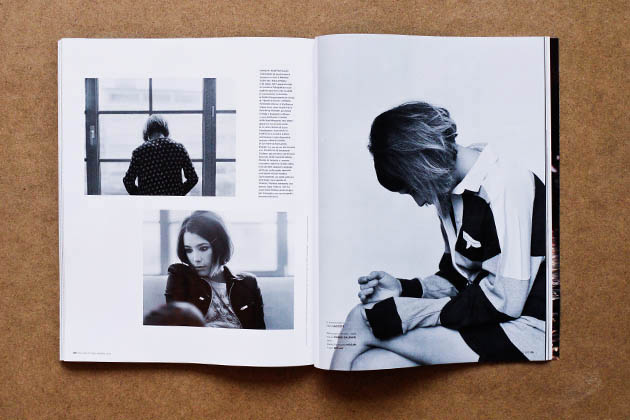 The B&W photoshoot "Una Cittadina Del Mondo" (A Citizen of the World), starring the actress Martina Codecasa was shot by 2DM's own Vicky Trombetta, whose work here is an atmosphere charged with thoughts, dreams and memories.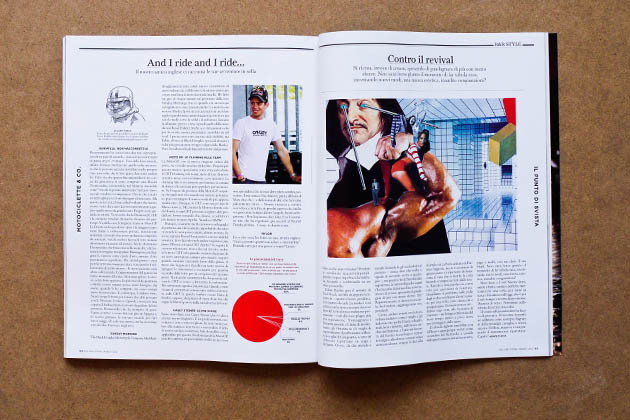 On page 111, you'll find the signature styled collage by Diego Soprana, featuring the article "Contro il revival" by Angelo Flaccavento on how the "remake culture" is killing creativity and originality in the world, and according to the author it's not just happening in fashion.
As always with a new issue of the 'Stone, the suggestions, glimpses and profiles left us energized. We've got lots to google!
From the Bureau