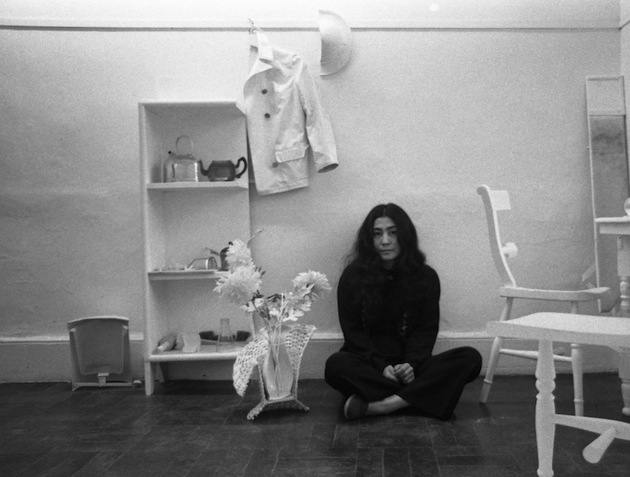 In late 1971, Yoko Ono announced an exhibition at the Museum of Modern Art — a one-woman show titled Museum Of Modern (F)art. When visitors arrived at the museum, however, there was little evidence of her work. Outside the entrance, a man wore a sandwich board stating that Ono had released a multitude of flies and that the public was invited to follow their flight within the museum and across the city. Now, over 40 years later, Yoko Ono: One Woman Show, 1960–1971 surveys the decisive decade that led up to that unauthorized exhibition at MoMA, bringing together approximately 125 of her early objects, works on paper, installations, performances, audio recordings, and films, alongside rarely seen archival materials.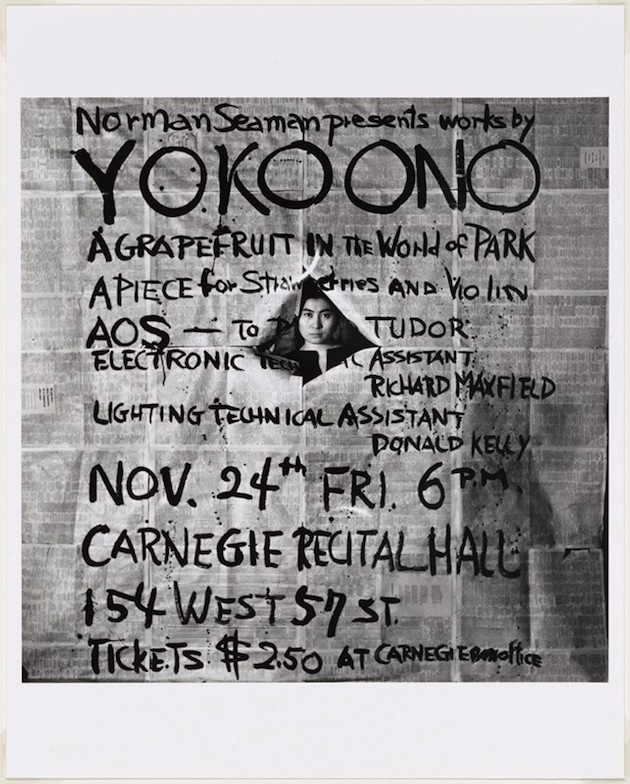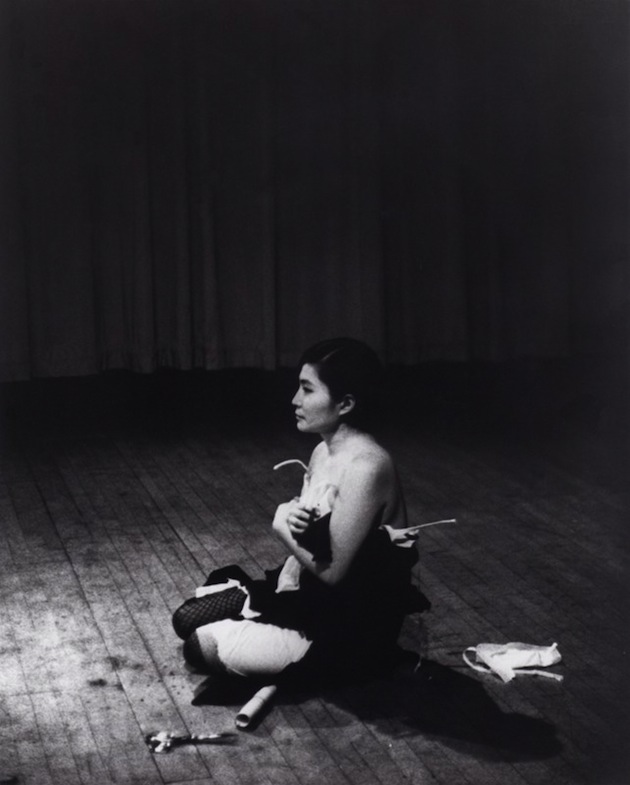 The exhibitions is organized chronologically, with thematic currents, providing multiple ways for visitors to navigate the exhibition. It brings together works that invite interaction, including Painting to Be Stepped On (1960/61), and Ono's groundbreaking performance Bag Piece (1964), together with her earliest works, which were often based on instructions that Ono communicated to viewers in verbal or written form. At times poetic, humorous, unsettling, and idealistic, Ono's text-based works anticipated the objects that she presented throughout the decade, including Grapefruit (1964), her influential book of instructions; Apple (1966), a solitary piece of fruit placed on a Plexiglas pedestal; and Half-A-Room (1967), an installation of bisected domestic objects. The exhibition also explores Ono's seminal performances and films, including Cut Piece (1964) and Film No. 4 (1966/67). At the end of the decade, Ono's collaborations with John Lennon, including Bed-In (1969) and the WAR IS OVER! if you want it (1969–) campaign, boldly communicated her commitment to promoting world peace.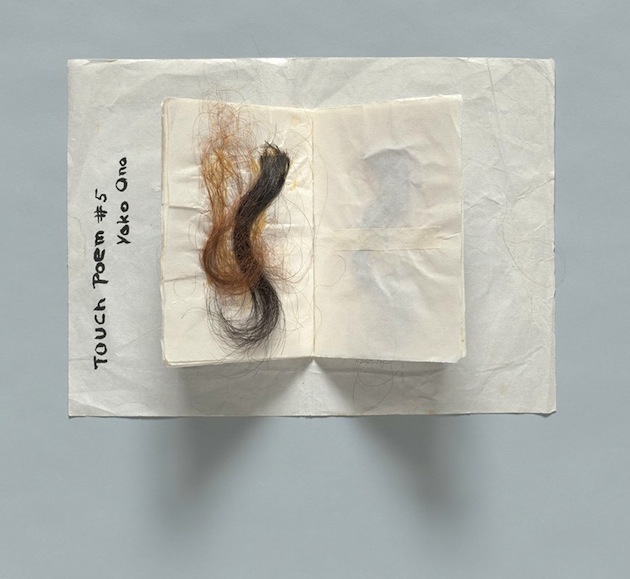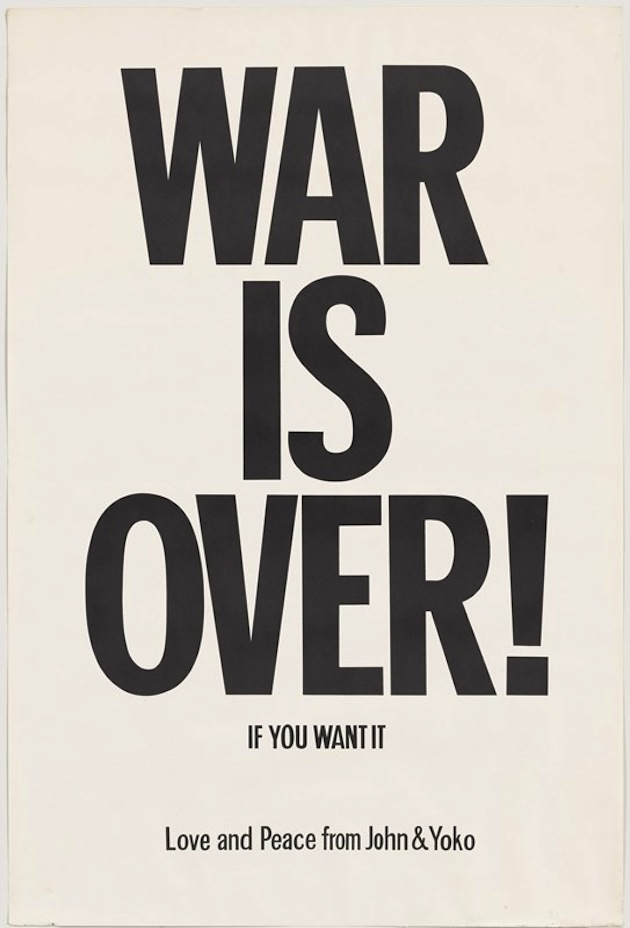 "Yoko Ono: One Woman Show, 1960–1971″ is curated by Christophe Cherix and Klaus Biesenback and will run until 7 September 2015.
The Blogazine – Images courtesy of the MoMA