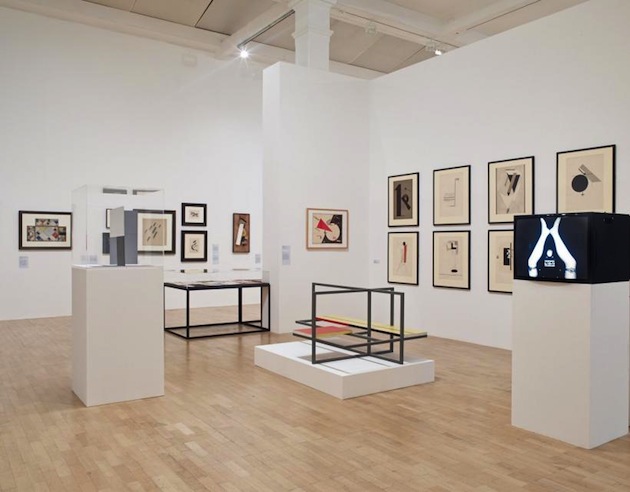 In 1915, Kazimir Malevich first showed one of his suprematist paintings, titled "Black and White. Suprematist Composition" at the exhibition "The Last Futurist Exhibition of Paintings: 0.10" in St Petersburg. Malevich's painting of a black square on white background established a radical rupture with the past by setting forth the notion that "the visual phenomena of the objective world are, in themselves, meaningless; the significant thing is feeling, as such, quite apart from the environment in which it is called forth". "Adventures of the Black Square: Abstract Art and Society 1915 – 2015", an exhibition currently on show at the Whitechapel Gallery in London, reads that specific moment as a crucial event that would forever change both art and life.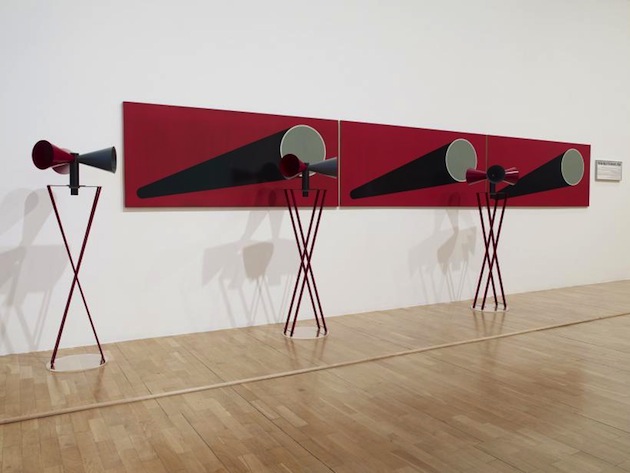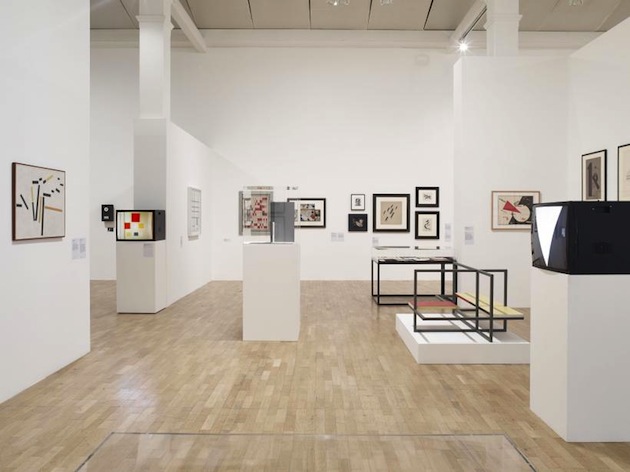 Understood as an act of subversion of established hierarchies, a rebellion against rigid social norms and a proposal for change, Malevich's 'black square' is the starting point of a reflection on points of intersection between society, politics and abstract art through a period of 100 years, from 1915 until today. Divided into four different thematic sections – Communication, Architectonics, Utopia, the Everyday – the exhibition aims at showing how abstract art permeates different spheres of 'reality', precisely as it questions, or abolishes, the established relationship between 'realness' and representation. The ground floor of the exhibition, thus, departs with works that shape each of the exhibition's themes, such as Lyubov Popova's Painterly Architectonic, Gustav Klutsis' loudspeaker stands, or Sophie Taeuber-Arp's wall hangings. These seminal works are, though, only a small part of the curators' narrative on the intersection between art and society. The show, in fact, presents a rich structure as it showcases design, painting, photography, film and video, sculpture, performance, textiles and participatory work. Therefore, Max Bill's painting sits near a wall upon which images of Bauhaus' students having lunch on the school's terrace are projected, while Anni Albers' "Hanging" builds a dialogue with Italian magazines of the first half of the 20th century.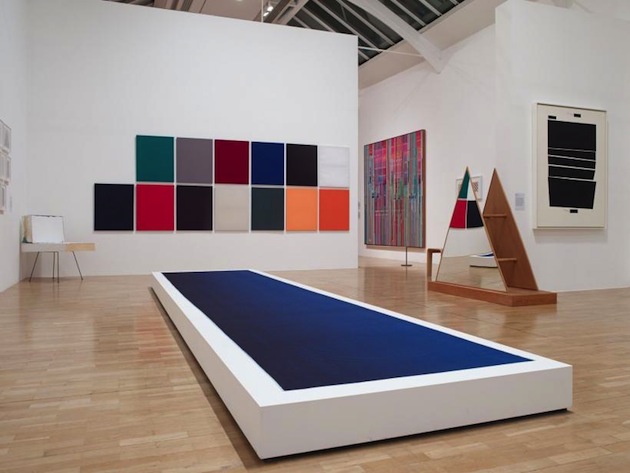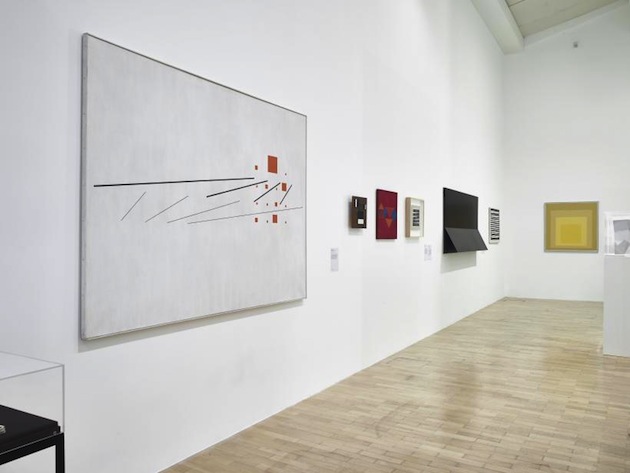 Yet, as the exhibition progresses, the radical impulses of the beginning of the century are slowly substituted by a diluted vision of abstraction in art. Concentrated on gestures, social action and the political, the second half of the exhibition sets a different understanding of abstraction. Works such as Amalia Pica's "Memorial for Intersection #2" or Sarah Moriss' "Beijing" focus on the act of social and political subversion itself. But as art evolves and engages with society through its media and formats, it seems to have built a distance, a critical reflection and a fundamental division of art and life, perhaps bringing it far from what the initial 'black square' intended to achieve.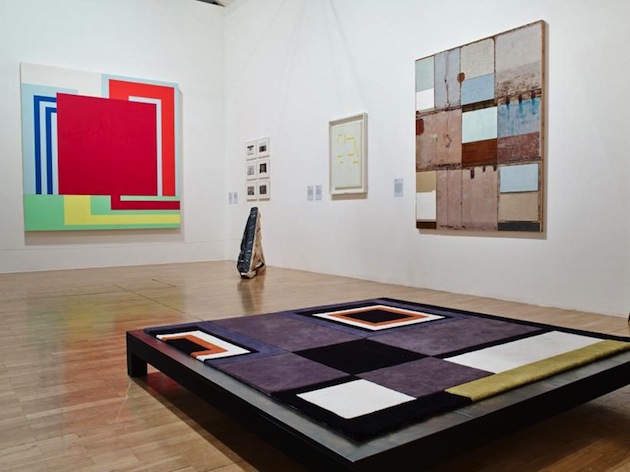 "Adventures of the Black Square: Abstract Art and Society, 1915-2015″, curated by Iwona Blazwick and Magnus af Petersens will run until April 6th 2015 at the Whitechapel Gallery in London.
Rujana Rebernjak – Images courtesy of the Whitechapel Gallery