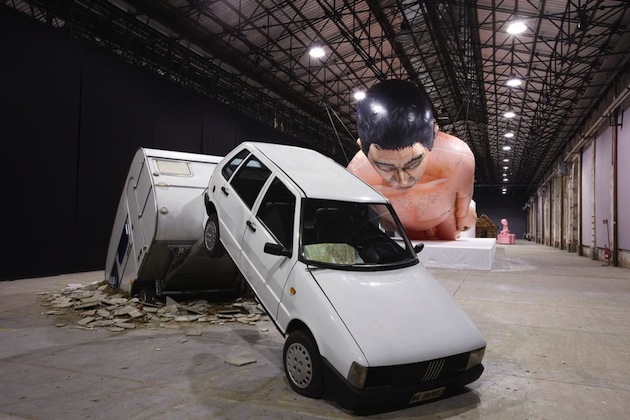 The relationship between fashion and art is old and accounted for, and notwithstanding this, it always seems to be in need of further explanation. The ways in which this relationship has developed in history are diverse and well documented: the links between the designs 'à l'oriental' of Paul Poiret and the work of Leon Bakst for the Ballets Russes; Mademoiselle Coco Chanel and Jean Cocteau working together for his play Le Train Bleu; Elsa Schiaparelli and Salvador Dali bringing surrealist symbols on clothes and accessories; Yves Saint Laurent paying an homage to De Stijl with his Mondrian Dress; Gianni Versace turning Warhol's portrait of Marilyn Monroe into embroidery; Marc Jacobs teaming up with Stephen Sprouse to customize Louis Vuitton iconic bags and luggage sets, and so forth. This incomplete excursus is enough to prove that fashion has been influenced by art since almost forever, and all these examples are useful anytime we need to impress and confute someone who thinks fashion is superficial and futile, just a matter of rags.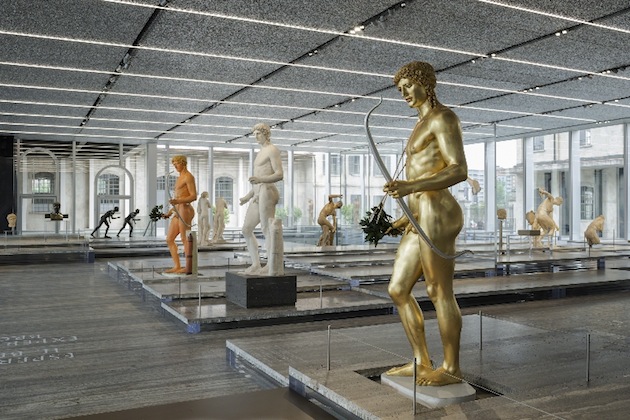 By saying so, it seems clear that the relationship puts fashion in a conceptually subordinate position. This sort of dependence changes its form in the dimension of the art foundation. More and more big fashion houses, mostly European ones, are investing their capitals in art foundations: a tendency quite recent, but surely already a trend. To name a few, Fondation Cartier and Fondation Louis Vuitton in France are the majors – and surely not the only ones – while in Italy Prada, Trussardi, Ferragamo and Zegna are the most renown brands promoting art under their own name. The most interesting thing about foundations is that they have little to no links with the fashion brand they bear the name of. Fashion has always had problems dealing with the theme of identity – primarily, with its own hybrid identity, that of being a 'creative industry'. Postmodernism fragmented culture, putting each of the 'minor' arts under its spotlight and giving dignity to each form of expression. Foundations refuse this postmodern precept by sharply dividing their 'name' – which is the name of the brand actually paying the bills – from the art they collect and showcase: they substitute the patrons of XVI century, but most of the time without even daring to ask to put their portrait inside the work they commission.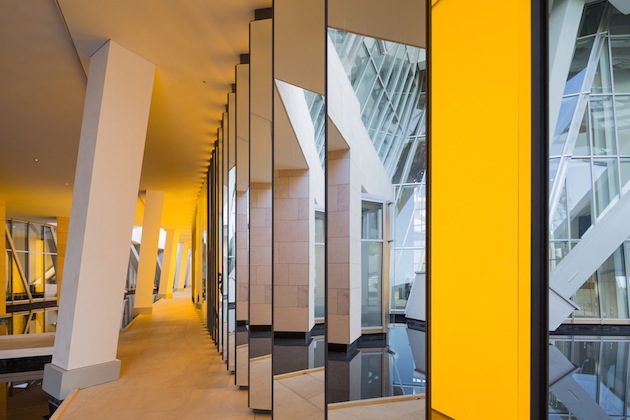 "The Fondation has given Cartier a positive image in the eyes of people who are not interested in jewellery or who would never in a thousand years wear a Cartier bijou. But now they look at Cartier more positively, with respect, and that's exactly what I wanted." The most resounding of the words used by Monsieur Perrin, founder of the Fondation Cartier pour l'Art Contemporaine which opened in 1984, is one and only: respect. Fashion needs art to be respected not only by the art world – notoriously a caste – but by people in general, whose education makes them distinguish the value of different forms of expression. The patronage fashion actuates seems to be just a way to redeem fashion from its status, and this opinion is motivated by the permanent collection of the foundations, which Jonathan Jones defined as 'boring', saying that 'fashion houses merely follow art world's tastes and add to corporate tedium' in one of his articles published in The Guardian.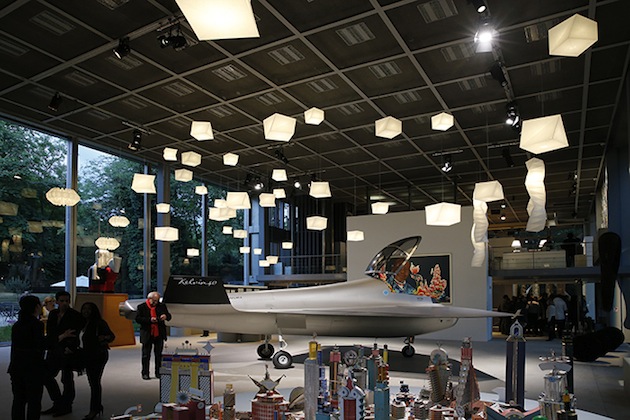 The support fashion gives to art and to artists – both well-known and newcomers – is mostly financial. It is not a matter of commissions, not at all a matter of collaboration. It seems another way to ennoble a name – to promote, aka to sell – hiding the practice producing the money which actually pays for the masterpieces. Rather than fulfilling its scope, this move does nothing but confirm the status of fashion as a money-making industry not conscious of its theoretical value; but above all, by just collecting and opening without links to the history and practice of the brand itself, they are not complicating the discourse between the two disciplines. Thus, they are losing the possibility to generate new and compelling ways to further their antique relationships.
Marta Franceschini