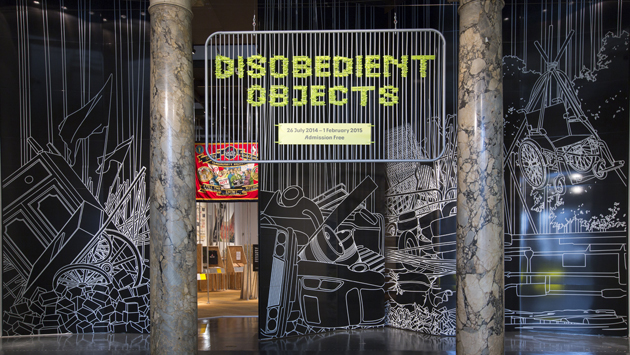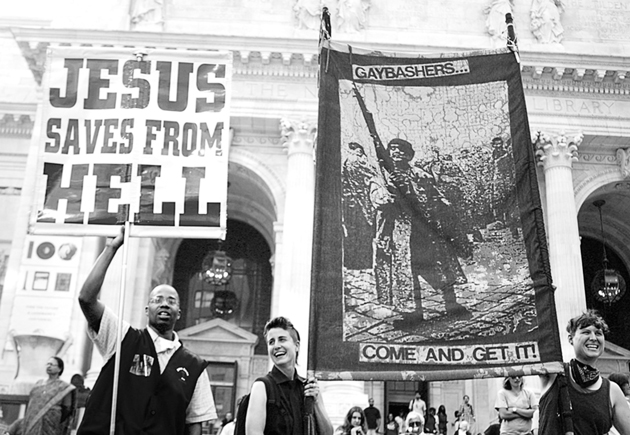 Design has many faces and can be discussed in many terms: it encompasses both craft and industrial production, one-off artefacts and mass produced objects; it can be technical, poetic, naïve or iconic, it can be futuristic or part of a broader historical narrative, it can be boring, repetitive or ground-breaking and original, it can serve the economy or work in function of broader cultural and social goals. This summer, the V&A museum in London has decided to explore the idea of design as a means of social change in a smart and vibrant exhibition titled "Disobedient Objects".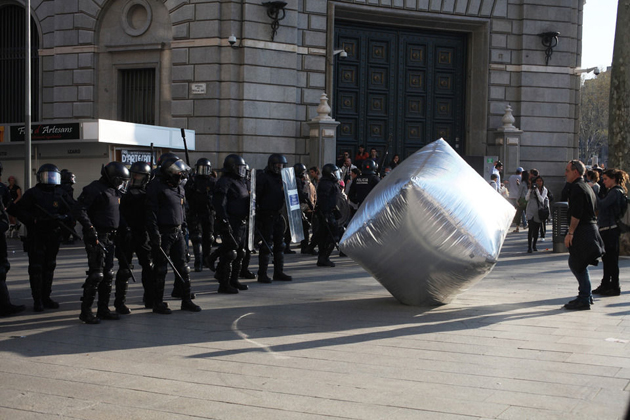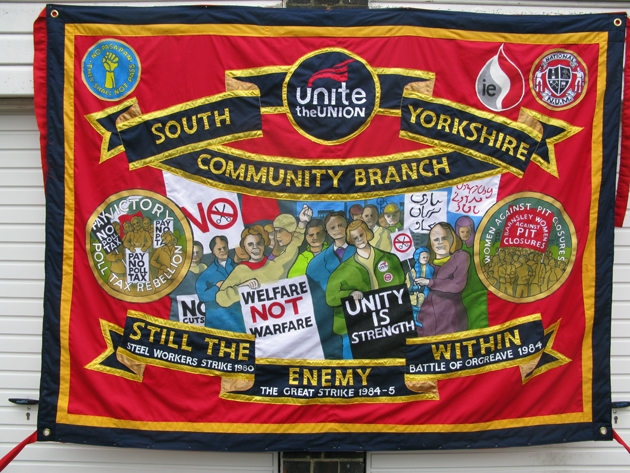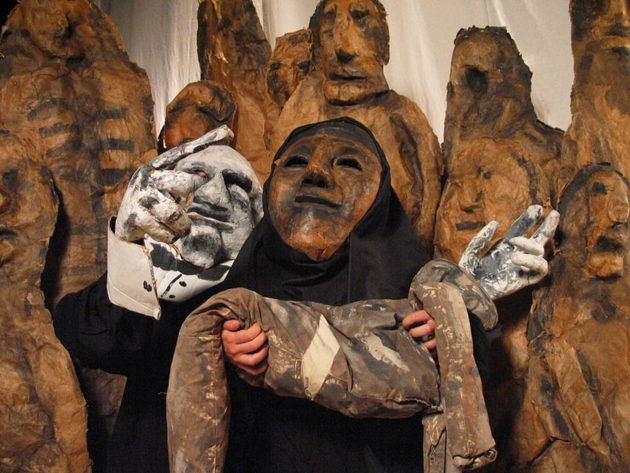 "Disobedient Objects" departs from the idea that art and design can act as powerful tools for social change. From Chilean folk art textiles that document political violence to a graffiti-writing robot, defaced currency to giant inflatable cobblestones thrown at demonstrations in Barcelona, to a political video game about the making of mobile phones, Disobedient Objects demonstrates how political activism drives a wealth of design ingenuity. The exhibition showcases forms of making that defy standard definitions of art and design: the objects on display are mostly produced by non-professional makers, collectively and with limited resources as effective responses to complex situations, showing that often the most powerful designs come from those that would never consider themselves designers.
"Disobedient Objects" runs until February 1st 2015 at the V&A Museum in London.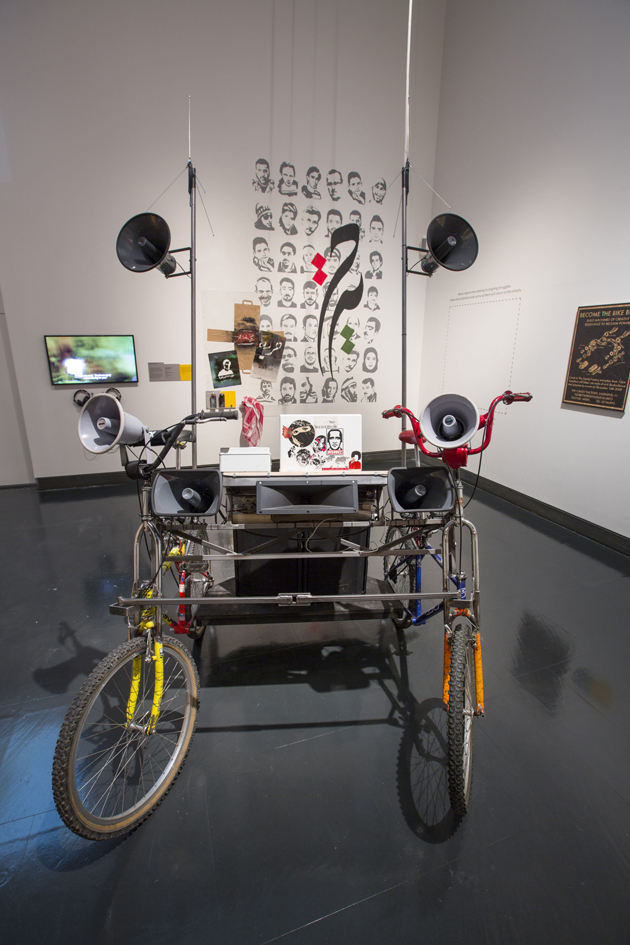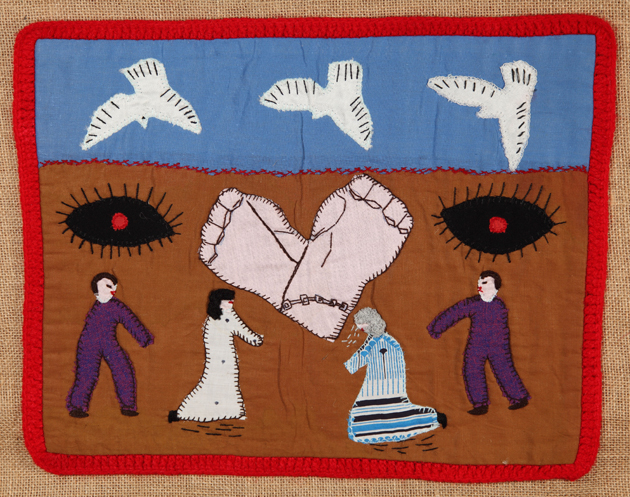 Rujana Rebernjak – Images courtesy of the V&A Museum, London