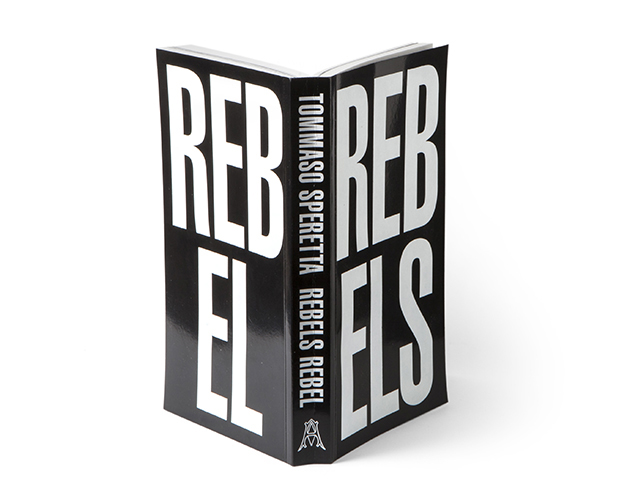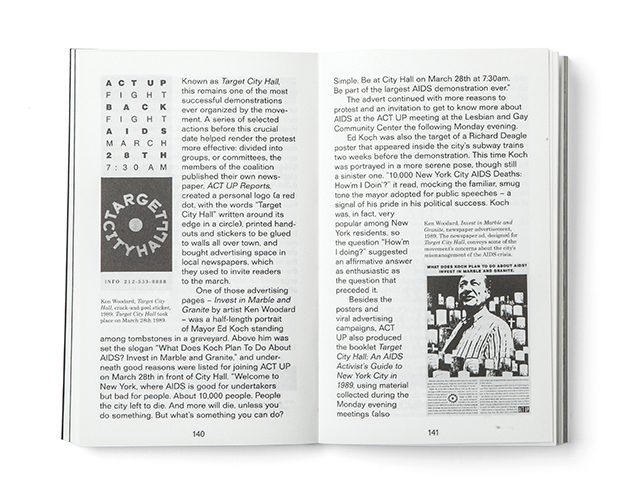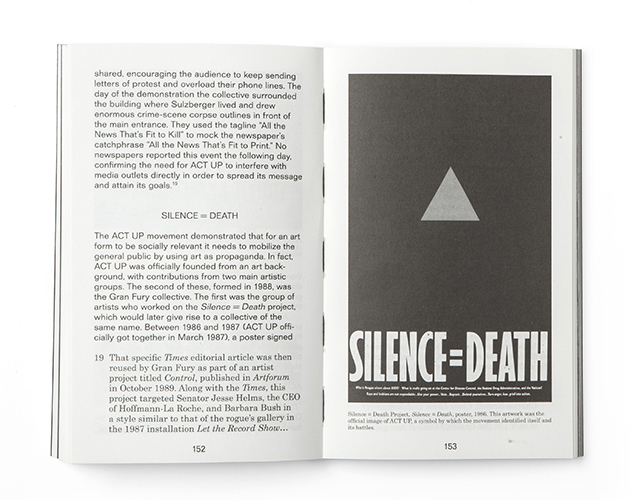 In the introduction to his book, Tommaso Speretta writes that "artists often prove remarkably sensitive to the wider social and political themes of their day", while art itself "can play a crucial role in social and political change". And yet, while many believe that creative practices can provide a crucial spin for social change, 21st century has offered little or no examples that cross the boundaries of creative speculation or naïve idealism, reaching the harshness of real life. This genuinely visionary, yet out-of-touch approach, may be emblematic of a wider social condition, where much of the energy that guided social movements of the past century appears to have dissipated.
"Rebels Rebel: AIDS, Art and Activism in New York, 1979-1989" serves as a reminder of how collective energy channelled through the means of art, can play a crucial role in driving social change. Starting from late 1970s, Tommaso Speretta traces the origins and development of activist art, namely through the work of collectives like Group Material, Gran Fury, Silence=Deat project, COLAB or PAD/D, through a search for a possible definition of public art and its role in wider context of our society. "Rebels Rebel" is a powerful book as it showcases how, in a dire and dark decade when AIDS and social inequality conditioned much of New York public sphere, artists found an individual and independent voice that helped shape the future of US society.
From using visually bold posters, stickers and banners in their angry protests against AIDS across New York City to exploitation of sophisticated media techniques and shock value of artworks, from direct involvement of citizens as artists to conceptual examination of the meaning of democracy, these collectives have shown great maturity and awareness in using the language of art and design as tool for social change. The work of these activist artists has since been unparalleled in its capability of "subverting an institutionalized system, self-identifying as as a tool for social change", thereby "affirming itself as a preeminent expression of public art" and a leading example for future artists and citizens alike.
Tommaso Speretta's "Rebels Rebel: AIDS, Art and Activism in New York, 1979-1989" is published by MER. Paper Kunsthalle, available from August 31st 2014.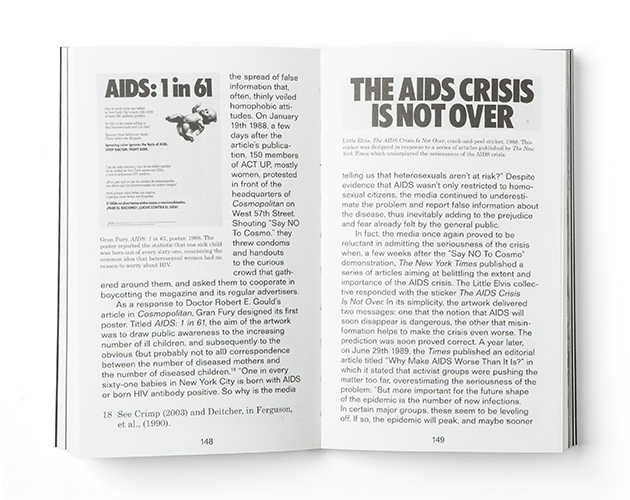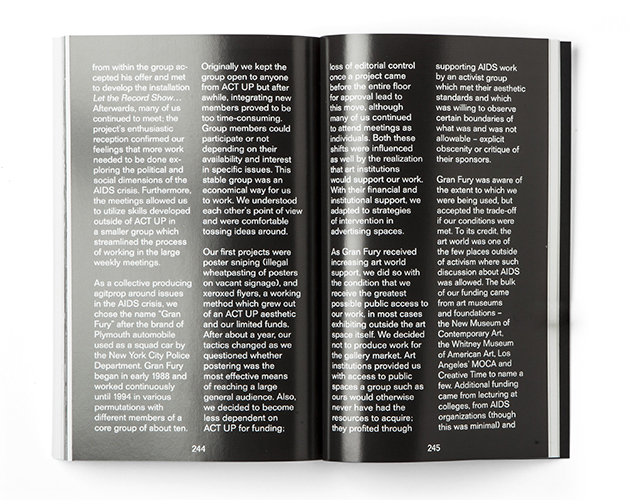 Rujana Rebernjak