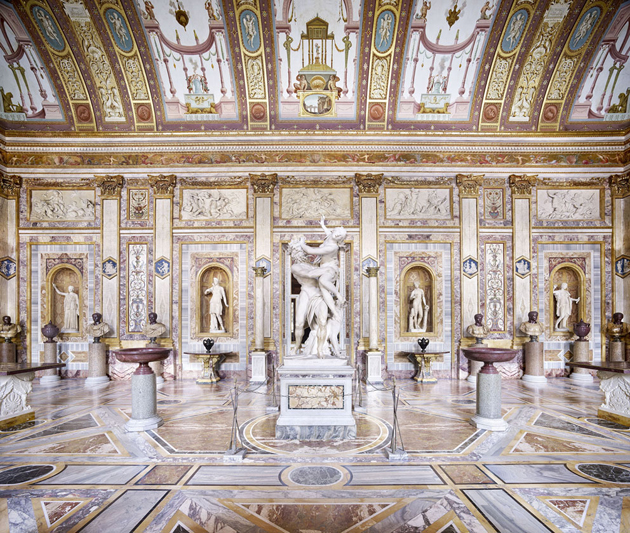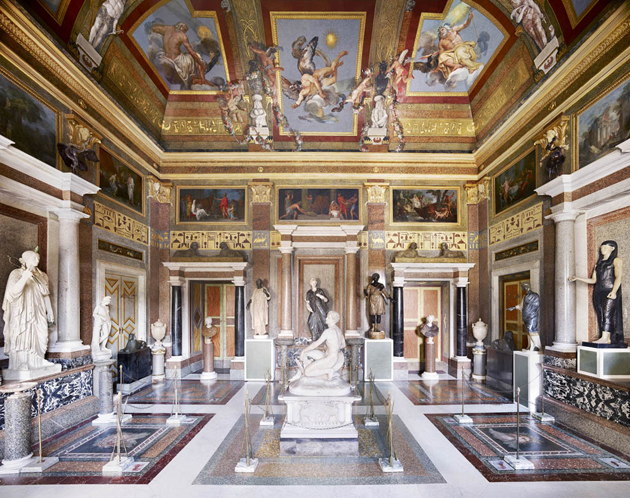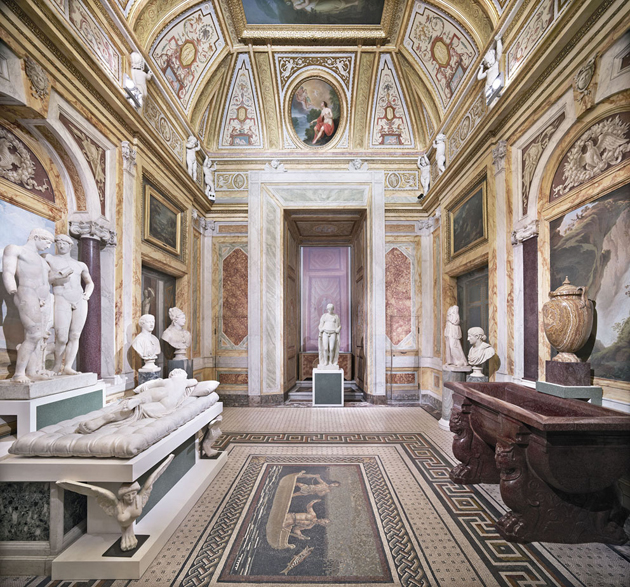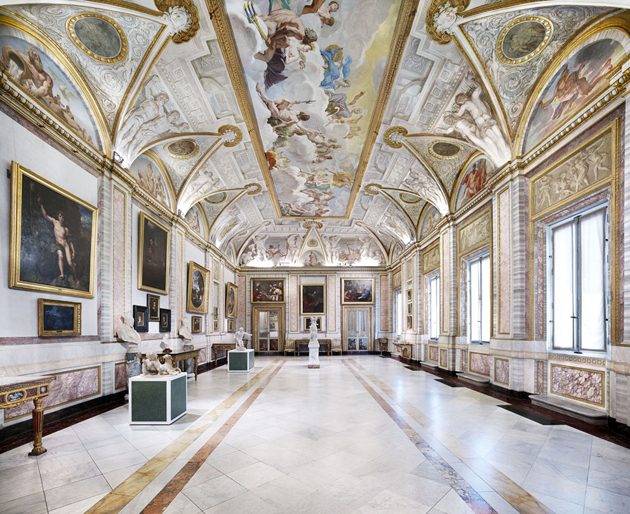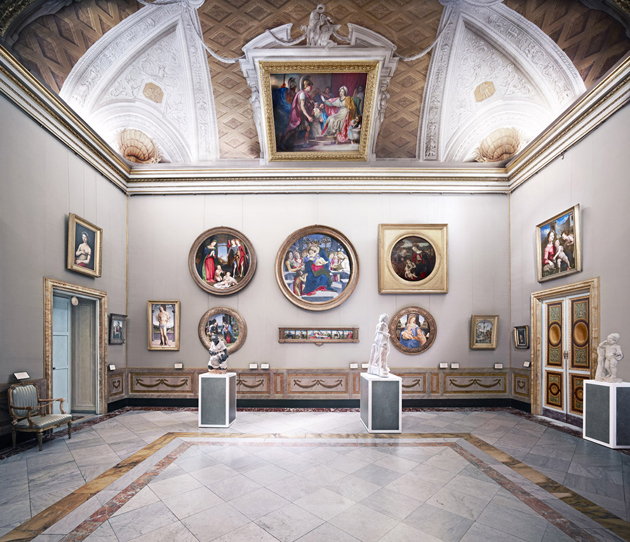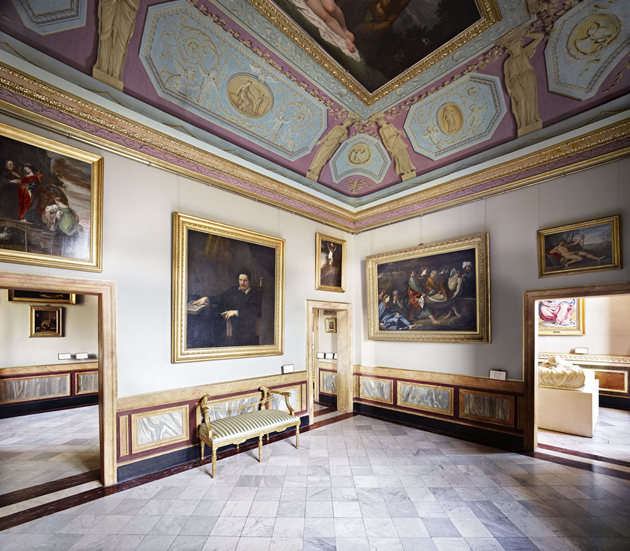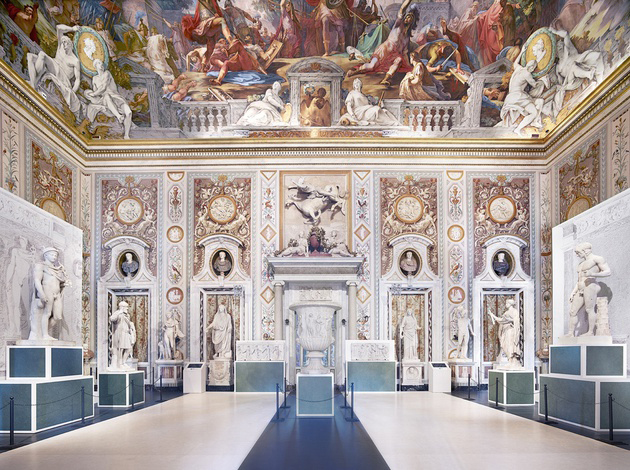 Candida Höfer is often defined an archeologist of the present: her work captures our collective memory, serves as a reminder of our past and a guide for our future. Her images are ethereal, yet emotionally charged, capturing buildings devoid of people, yet making us understand "that the places were made specially for them". Customarily devoid of human presence, yet resonating with the academic spirit of the institution's founder, Cardinal Scipione Borghese, the Villa Borghese series, currently on show at Ben Brown Fine Arts in London, encapsulates Höfer's sensitivity to place.
Commissioned by the Galleria Borghese in 2012 for their "Committenze Contemporanee" project, Höfer's Villa Borghese series captures the institution's architectural splendour and history. The statues raised on blue plinths in each image form part of the Galleria's rich narrative. First owned by the Galleria, sold to French collectors, and then loaned back to the museum by the Louvre, they are here poignantly depicted in their original environment. Produced using only natural light with a long exposure and untouched by digital alteration, Höfer's photographs couple a rare intimacy with monumentality of scale.
"Candida Höfer: Villa Borghese" runs through September 19th at Ben Brown Fine Arts in London.
Candida Höfer: Villa Borghese Roma series, 2012