Lately The Blogazine has been busy in the world of fashion schools around Europe: in our special series, three out of six chosen schools have already been featured, with the remaining three coming up in the following month. Educational institutes are an important corner stone of the fashion industry and together with the Marzotto Group, the contribution of Linificio e Canapificio Nazionale and Bonaveri, Pitti Immagine is promoting a special project connecting three important schools together: Central Saint Martins, IUAV and the Florentine Polimoda.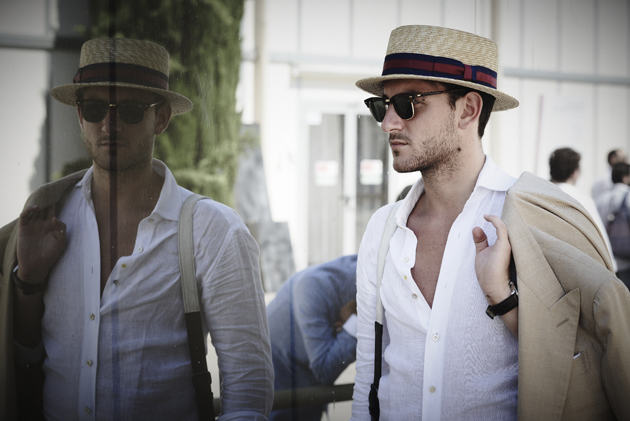 Linen Yarn is the special project and exhibition put together by some of the most promising students from the three schools. Each school has been able to translate their universe and take on the linen yarn into a small collection shown in a common space during Pitti Uomo 84: menswear design with a dedication to linen, to promote a new and creative attitude to the fabric. The students from CSM brought the Englishness to Florence and presented a deconstructed and casual male silhouette inspired by the British heritage while the IUAV students present linen as an elegant option, playing with the codes of men's evening wear. Polimoda – who more than being present at la Fortezza has also been busy with its own fashion week over at Villa Favard – showed linen inspired by the various ethnicities of Europe: volumes and forms were accompanied by prints and decorations.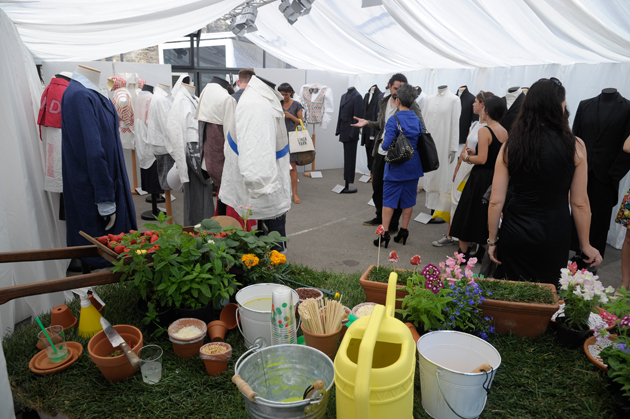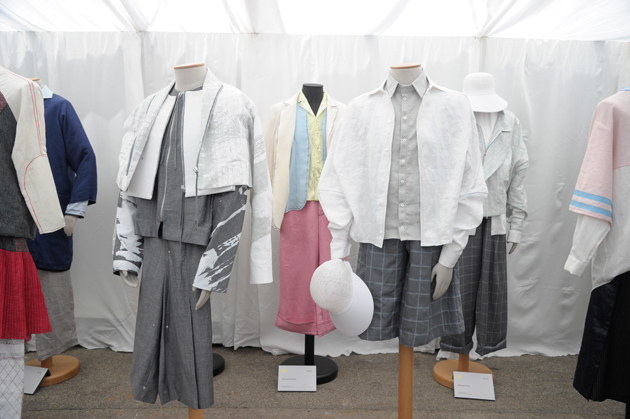 Pitti Immagine has since 1972 been an important platform for men's clothing and accessories as well as the fair and events around it are famous for being the place where many new menswear projects have been launched: for many young designers, Pitti is a starting point to something larger – a springboard, or stepping stone, to the world outside the atelier.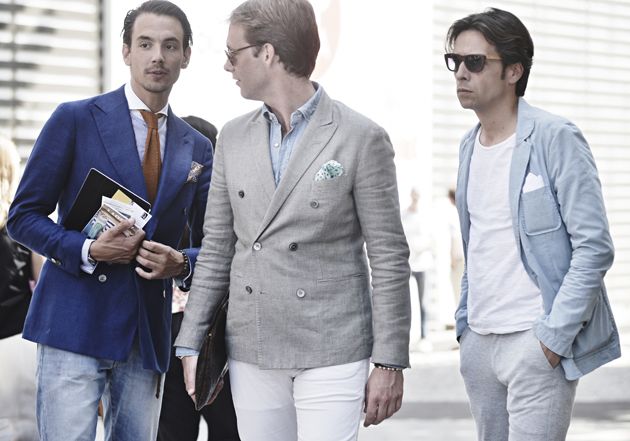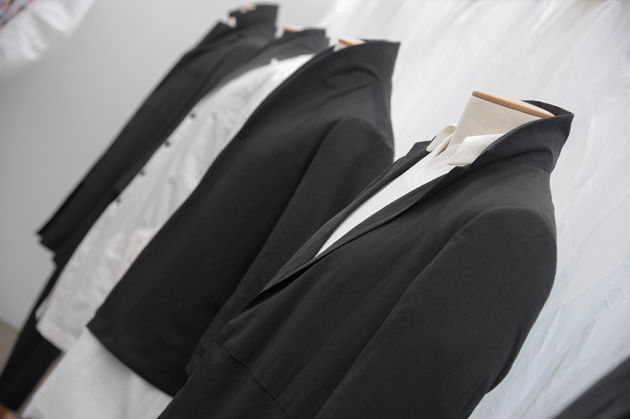 Lisa Olsson Hjerpe – Image courtesy of Pitti Immagine