A while ago we spoke about the phenomenon of fashion schools. What is it all about? In what lies the allure and why do people cross country borders to attend them? First out in our series about European fashion schools is the famed Italian school Polimoda. The Blogazine had the pleasure of speaking with the school's dean Linda Loppa about education, the business, social media and the advantages of being located in the heart of Tuscany.
A centre of excellence always in close relation to the business world – since 1986, Polimoda International Institute of Fashion Design & Marketing has been internationally renowned for its high-quality professional training and lately also for its beautiful location at the Villa Favard in Florence. Design, patternmaking, marketing or communication, undergrads, postgrads, masters, orientation or specialisation courses: they offer it all. With 55% of the 1200 attendees, the Polimoda student body also confirms the statement of eager fashion enthusiasts going across frontiers to attend a special, chosen, fashion program. The positive adjectives around a renowned school are many, especially with front faces carrying names such as Ferruccio Ferragamo and Mrs. Loppa herself, but why should one choose Florence and Polimoda?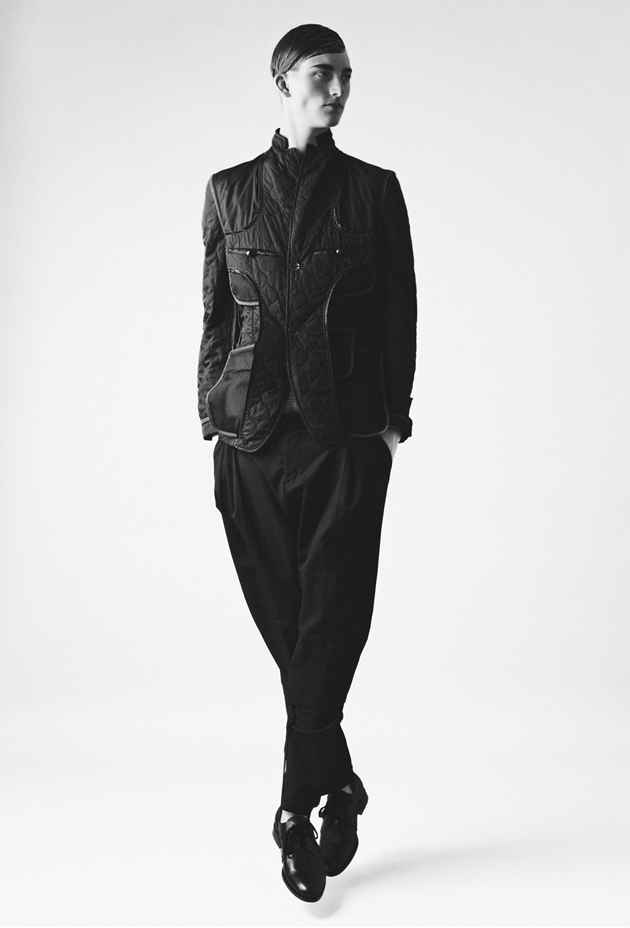 "Many students come from big modern cities with shopping malls and arcades and yet here, they find a creative tranquility where they are able to reflect on their future careers and find inspiration!" Linda Loppa mentions heritage from moments such as the Renaissance and the uniqueness of the small historic city as impacts on the way one thinks and works. "Obviously we cannot forget Italian brands such as Gucci, Pucci & Ferragamo that represent the dream and signature of Italian fashion, and Florence that offers a beautiful and stimulating environment, but the main reason to come here really is the high quality of education. Our communication, messages, website and business languages are all modems that positively project brand strategy."
The Blogazine also spoke with a student from the Fashion Marketing & Communication program about being a student at Polimoda. "I had heard a lot of positive things about the school, and after researching other Universities in Milan, I decided that Polimoda is the best in my field. It's not only a University but also a career centre and a brand – their brand image is impeccable. When I say I'm a Polimoda student, people are impressed." The student mentions that her education has helped her narrow down her choices of interest for her future career and says that some courses might be more useful than others, but that her program in the end feels relevant to what a profession in the industry will require. "They want us to succeed, because when we do, Polimoda does too. However, it is a two-way street: as students we can boost the school image as well as we can ruin it. They are very careful in which students they present to external companies for internships."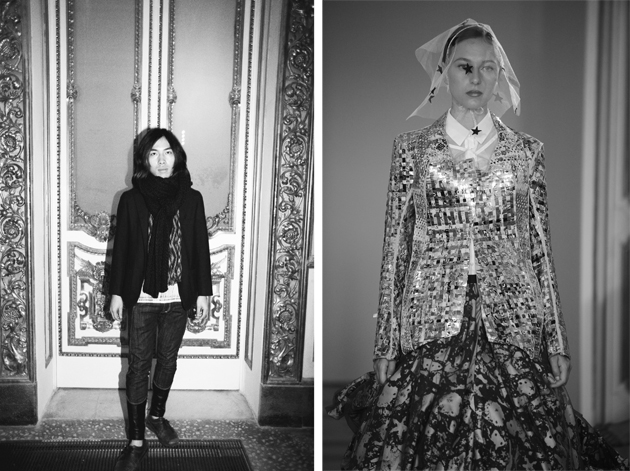 Besides a long list of completions, Mrs. Loppa grew up in Antwerp, another city well known for forming fashion excellence. About how the city might affect her management at Polimoda she says that her mature strategies aren't so much dependant on one city's influence as it is because of all her previous experiences together. "I have been in fashion a long time and worked in many different aspects of the industry: from retail to education, worldwide distribution and also museum management and curating. What I learned from all this wonderful experience I felt, and still feel, can be easily translated to Polimoda, through my directorship." Looking at the more academic programs, Linda Loppa means that the importance of an education directed specifically towards fashion lies in the complexity of the business: having a lot of tools isn't enough to communicate fashion, it also takes a lot of skills, research and understanding of this specific business. "The fashion business is more complex than 10 years ago. Branding, communication, design, production, distribution and store management have to be well balanced for the end consumer. That's why when studying one of these facets, it still has to be seen in a broader context."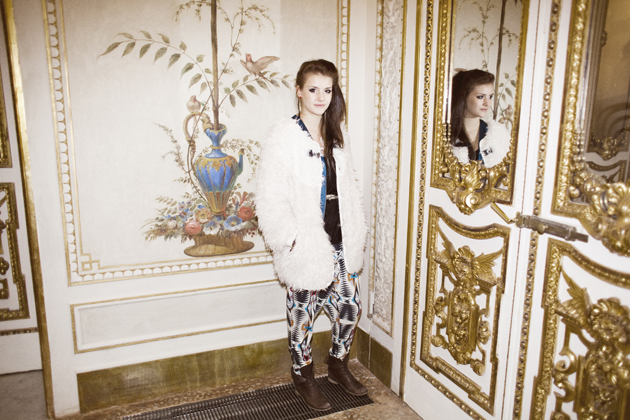 As for almost any industry of today, the expressions of new media, digital PR and social media are everyday encounters, and no matter what position you aim for, the social sphere has added another aspect to the pace of the fashion industry. "Well, if you work in the fashion business, this speed is not unusual. Therefore we are used to work and think ahead. Thanks to the Internet we are updated on every change that happens in the world and as a consequence our faculty challenges the students to work in the business of tomorrow, not the business of today", says Loppa when discussing the matter. What regards following a path in fashion she finishes by saying: "A good fashion school should offer its students the technique to develop a personal opinion based on knowledge, and an open mind-set and intuition will help develop an interesting career."
At Polimoda you find an international and modern direction and maybe it is somewhere in the clash between historical buildings and modern technology that the charm of the school, as well as the fashion industry, lies.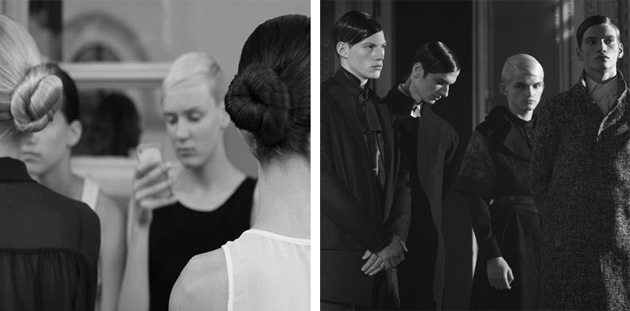 Lisa Olsson Hjerpe