Met at Pitti 82: CAMO
As a part of the Alternative Set at Pitti Uomo 82, the CAMO S/S13 Bar Collection was presented for the first time. The Blogazine was there to watch and savour in the performance inspired by Italian manners, and the movie Gli Amici del Bar Margherita (The Friends at the Margherita Cafe). CAMO is an Italian menswear line and project created by Stefano Ughetti, with whom we had a short meeting after the set's ending.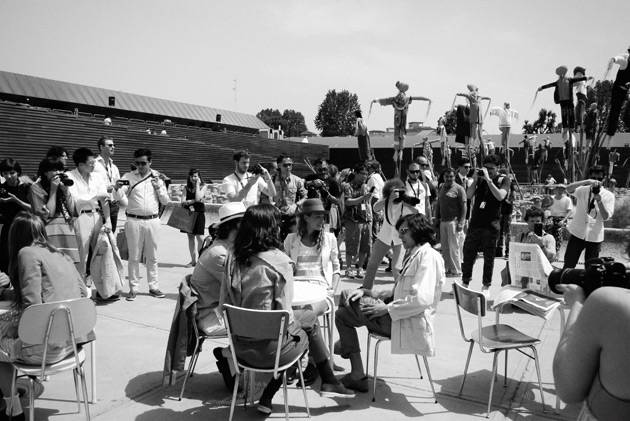 Alternative Set is a new project during summer 2012's edition of Pitti Uomo and Pitti W. During a number of temporary events and installations, the few selected brands were able to create special sets in various places within the walls of the Fortezza da Basso, outside of their regular stands. The CAMO set, which was created in the courtyard in front of the Central Pavilion, presented a well-dressed bunch of Italians enjoying a chat and sharing laughter, in the relaxed environment of their favourite bar.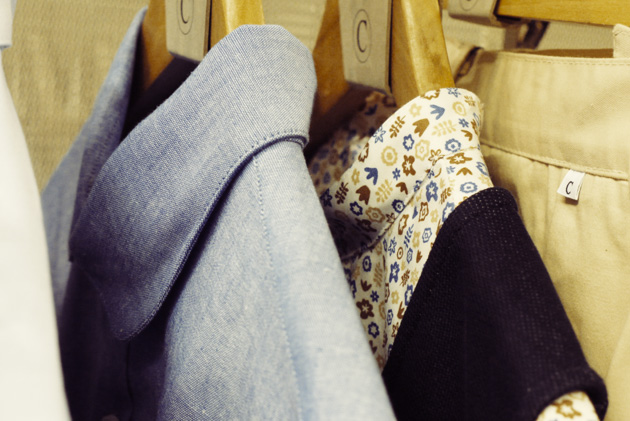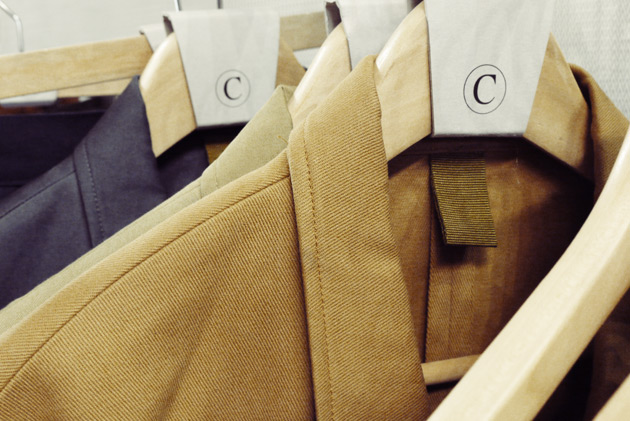 "Each season we 'camouflage' the collection. Each one of them has a very specific theme, and this time around we are focusing on The Bar. You know the film Gli Amici del Bar Margherita? That's the inspiration!" Stefano Ughetti told The Blogazine when we sat down to talk after the set. "The bar is the place where you meet people and where everyone becomes a part of the moment, there and then. You make special relationships with the staff, and as a regular, they might become your second family," he continues. Despite the elegant yet casual outfits created for the Spring/Summer 2013 Bar Collection, Ughetti's objective is not just to dress someone, but to make a person communicate with what he is wearing. "That's right. I put the people in touch with the fashion and in touch with what they are wearing on that moment."
The CAMO presentation offered a wardrobe that was pleasant to the eye in both shapes and colours, with the 80's orange as a focal point, and nonetheless the sometimes unbearable heat during Pitti, a large crowd stopped to see the charming act showcasing Italian elegance at its top.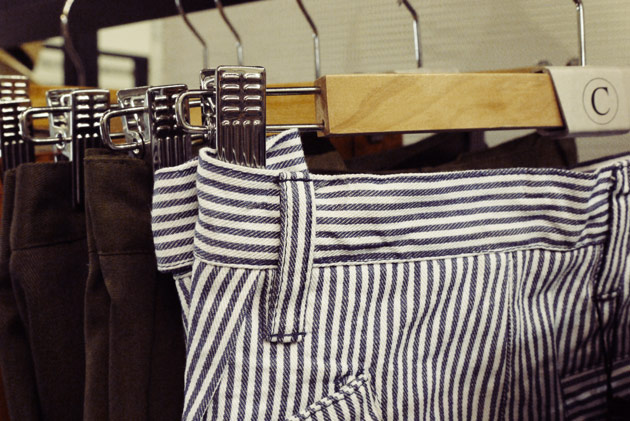 Lisa Olsson Hjerpe