Met at Pitti 82: WANT Les Essentiels de la Vie
Byron and Dexter Peart know what is essential and what is redundant. With a simple yet functional, modern yet timeless and design over fashion-philosophy the twin brothers behind WANT Les Essentials de la Vie are making everyday life easier for whoever on the move. We end our trip of Pitti meetings with this brand of quality leather and luxury accessories, where form follows function.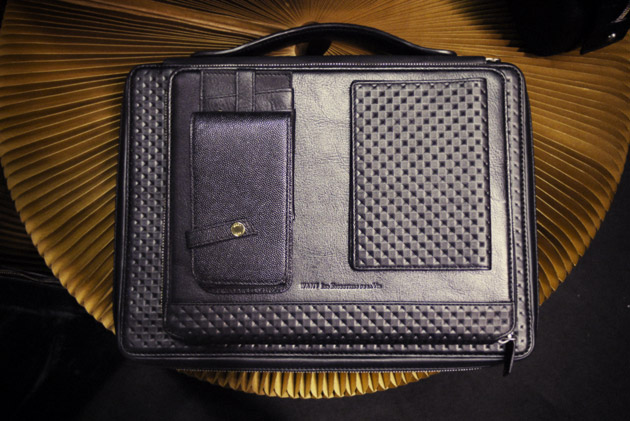 Byron and Dexter have designed WANT Les Essentiels de la Vie since 2006, and subtle and smart solutions for technology have been the key features from the beginning. In fact, one of the brand's first products was an iPod case. Today the space for an iPad has become a key element in bags and portfolio's, together with smart and clean features in the iPad cases themselves. "The accessories and the functionality of them keep changing. When we started out the iPad didn't even exist, and who knows what the next essential feature will be," Byron said while unzipping the signature gold and silver zipper to show the inside lining of a bag.
The contrast in the zip closure underlines and celebrates the opposites that come together in WANT Les Essentiels de la Vie – uptown and downtown, classic and modern, masculine and feminine. "Every aspect of a product is thought through carefully, and it's definitely design over fashion. Nothing is unnecessary, yet not missing," Byron continues to tell The Blogazine while showcasing the accessories collection. "Like this one, this one is for you!" he says and picks up a business cards holder, which expands for those moments when you need to carry an extra bunch.
The architecture inspired products of organic cotton and high quality leather are a remedy to fast fashion and a protagonist for sustainability. For Spring/Summer 2013, the exceptional touch of the Italian and French leather has found a friend in a smooth suede, and the colour hues of blue and green call for optimism among the other, more classic tones.
WANT Les Essentials de la Vie is refined luxury evoking emotions of simplicity and class. It is of timeless style presenting design classics for a modern voyageur, which will remain relevant not only today, but surely even more tomorrow.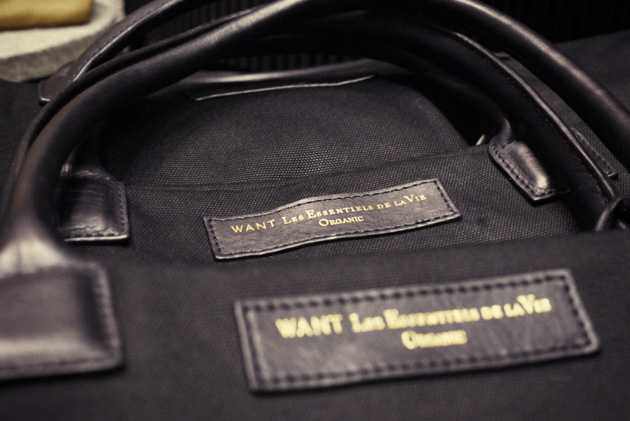 Lisa Olsson Hjerpe