Met at Pitti 82: 10A
10A is an Italian company that evolved from being a research lab producing 10 pairs of trousers with suspenders per month, to a full collection brand, producing not only trousers but t-shirts, bags and sunglasses for both men and women. The naval inspiration for the Spring/Summer 2013 collection was reflected in the Alternative Set that 10A treated their audience at Pitti Uomo 82; a regatta with radio-controlled boats and a smokestack spewing steam and making sounds.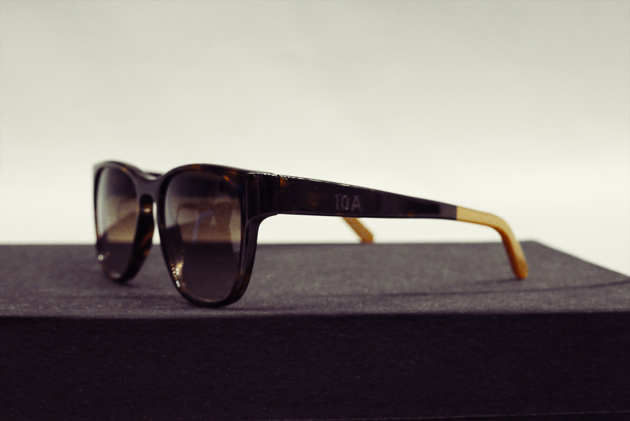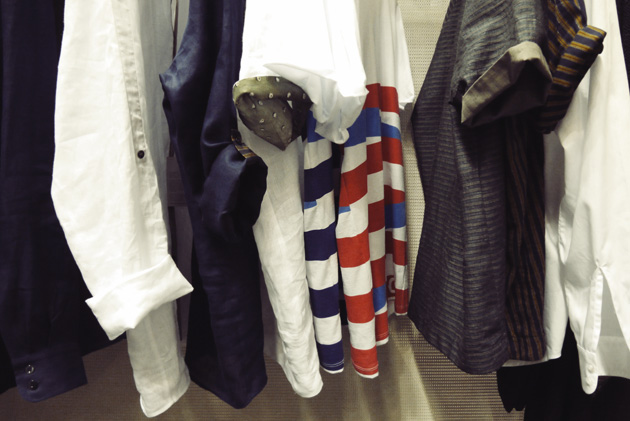 AAAAAAAAAA, the research lab from where it all began is the product of the meeting between product designer Matteo Cibic and Daria Dazzan, fashion designer. The specific trousers with suspenders, in the finest of Italian materials, were successful and celebrated in the press, and led to the continuation of transforming the lab into a brand; 10A. The men's collection for S/S13 continues with classic Italian tailoring, and trousers with the patented suspender system and the engraved logo in the back as a strong core. Though, it was a pleasure to see how the main product had evolved into a full style, refined by the leather bags and sunglasses. The loose fitted garments had alternatives in a slim cut, and the light materials did well in the combination of vintage inspiration. New trouser models and the new striped 10A t-shirt all came together in a light version of the navy uniform. Aside from the fabrics, also the colours were a part of the nautical inspiration, ranging from white and navy blue to light grey and green.
The previously mentioned regatta took part in the Piazzetta della Ronda at Fortezza da Basso. Four models dressed in the S/S13 proposal were directing the mini boats accompanied by steam and smoke in an amusing event, perfectly presenting the concept of 10A.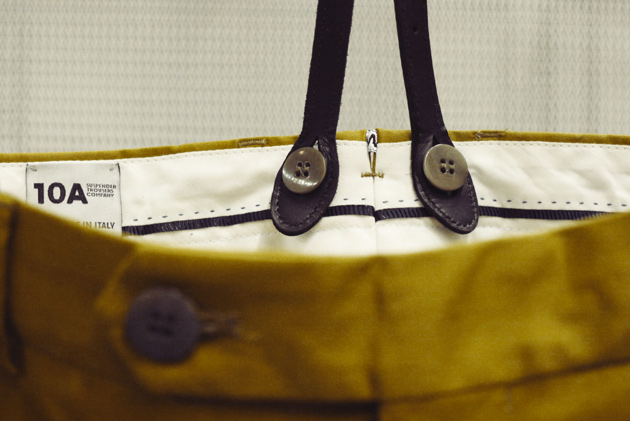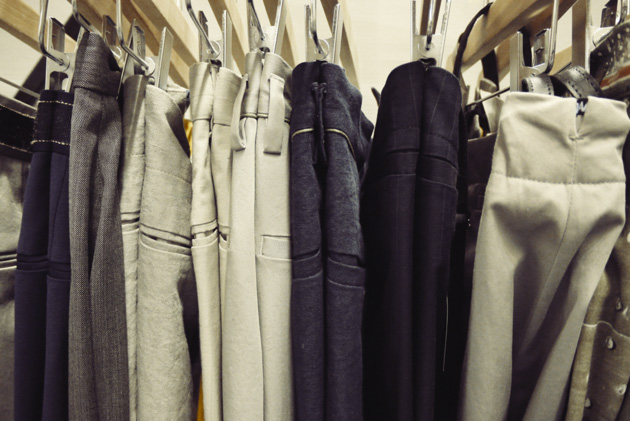 Do you remember the special lookbook project we did with 10A in Spring 2011? See it here.
Lisa Olsson Hjerpe