.
10A Suspender Trousers Company / The New Black
From the fertile minds of designers Daria Dazzan and Matteo Cibic was born 10A Suspender Trousers Company. The line's raison d'être is straightforward: gorgeously tailored, high quality trousers. And through rigorous research and highly evolved design, 10A manages to make garments that are beautiful, versatile and exceptionally durable.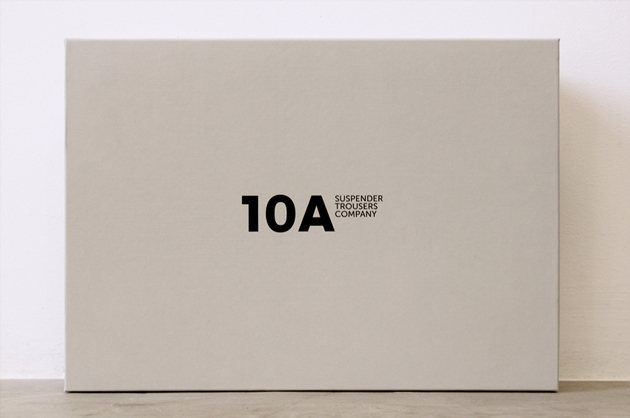 Dazzan hails from the tailor-centric fashion world around Belgium, having studied at the Royal Antwerp Academy and cutting her teeth at Véronique Branquinho before moving on to Hussein Chalayan. Cibic is a product designer whose experience in materials such as ceramic informs his work in textile; he's nothing short of a master of imaginative practicality. Their synergy is evident from the crisp craftsmanship right down to the very finest details of the line.
The brand is an outgrowth of the duo's atelier AAAAAAAAAA, which makes a limited edition of ten bespoke trousers per month. 10A is a larger-scale progression of their original tenets: research, European fashion, and function. And while the collection has traditionally been reserved for men, they've released one women's model with more to follow.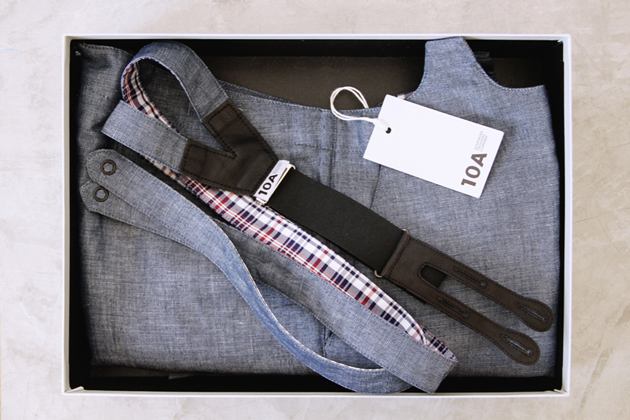 The trademark suspenders are integral and add an unexpected touch of refinement and timelessness. The collection comes in a delicious mix of fabrics – from raw denims to fine linens to radical wools – with a range of cuts (clochard, standard, slim). The line also includes handsome essential leather bags. Made of durable, lightly tanned leather, they age brilliantly (Matteo carries his everywhere) and are big enough to fit a big laptop. And lots of other things.
As a sweet, sweet cherry on top the sundae, 10A's garments are produced in a factory in Northeastern Italy that operates on 100% solar energy. That's sustainability we can get behind.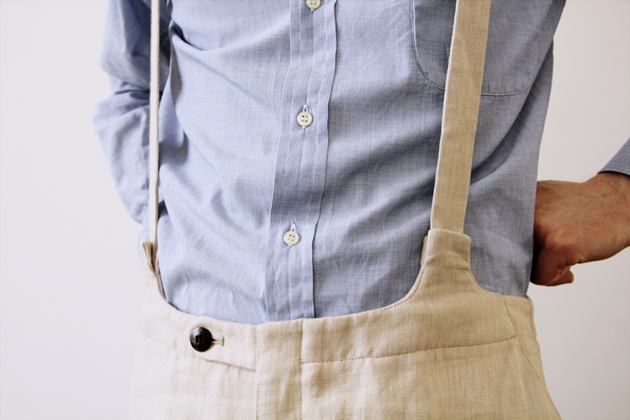 This season, the masterminds behind The Blogazine teamed up with 10A for an exclusive lookbook. With 2DM's sharp, incisive photographer Vicky Trombetta both behind and in front of the camera alongside editor-in-chief Tag Christof, we got intimately acquainted with the label.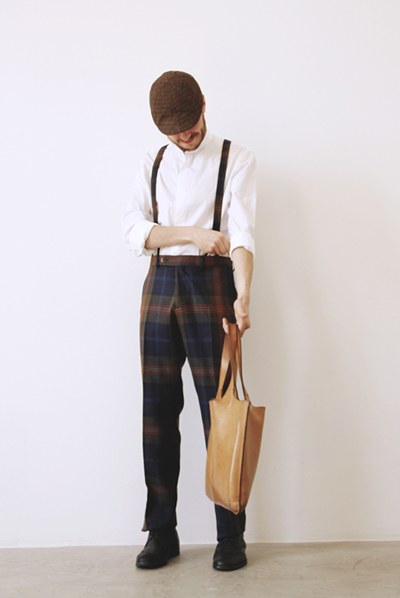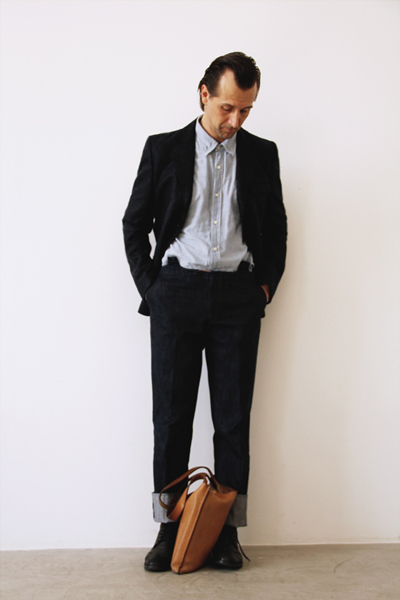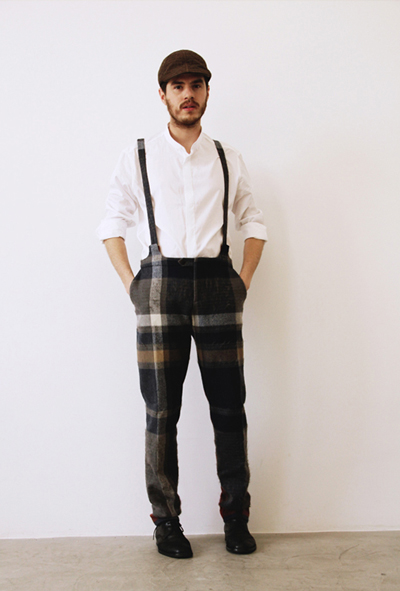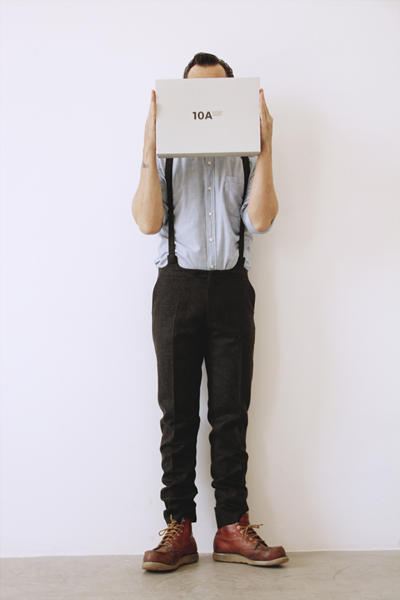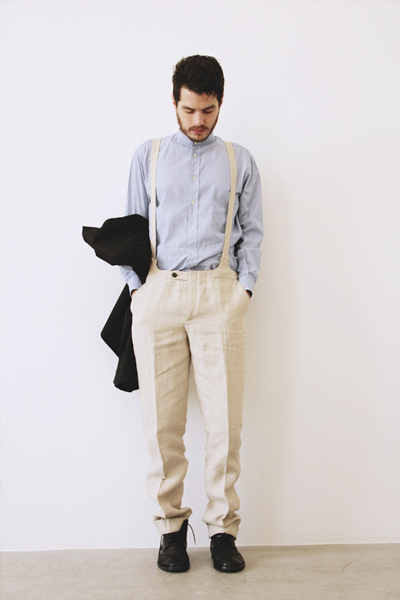 10A is a positive manifestation of modern Made in Italy: classy, well-informed, responsibly produced. In an age of transition, temporariness and fleeting fashion 10A's values are a beautiful thing. 10A is both fresh and enduring. 10A is style. And as far as we're concerned, 10A is The New Black.
See the line's display at Verger on Via Varese this week during Salone del Mobile.
From The Bureau – Very special thanks to 10A