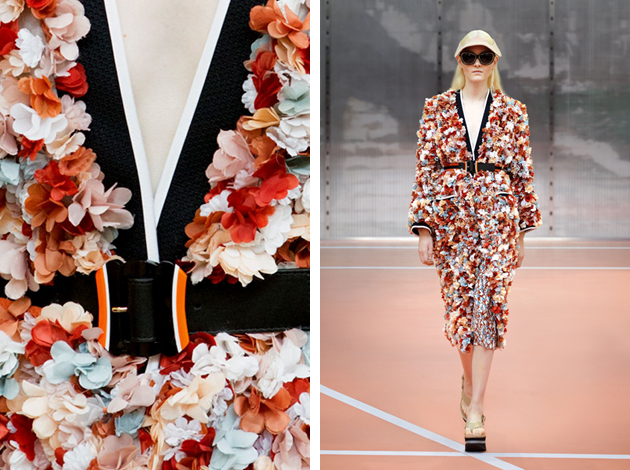 There are certain trends that never disappear, and one of those is certainly the floral prints obsession. Even though we have seen plenty of flower gowns, both throughout the history of fashion as well as on the catwalk, the latest runway shows have managed to surprise us with the introduction of 3D floral patterns.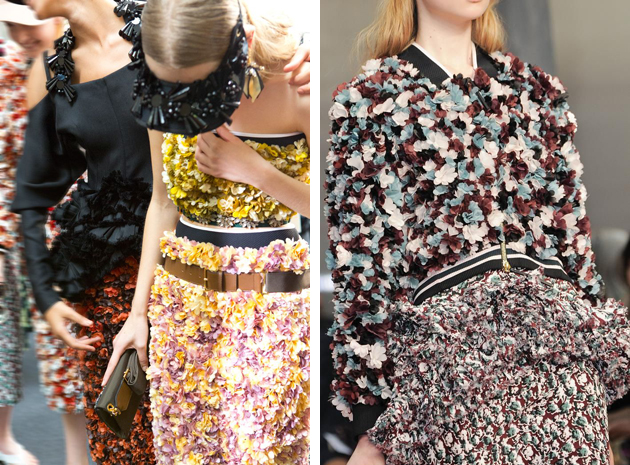 It's easy to find the link between newest trends and the traditional embellishment techniques, such as embroidery or appliqué, which see their origins long before the Middle Ages. At that time, its purpose was twofold: firstly, it was used as an aesthetic device in order to make clothes look more expensive and precious than they really were, secondly, it was applied to cover the underlying structure. Even though this use is now long forgotten, the lavish effect still provokes a surprising feeling.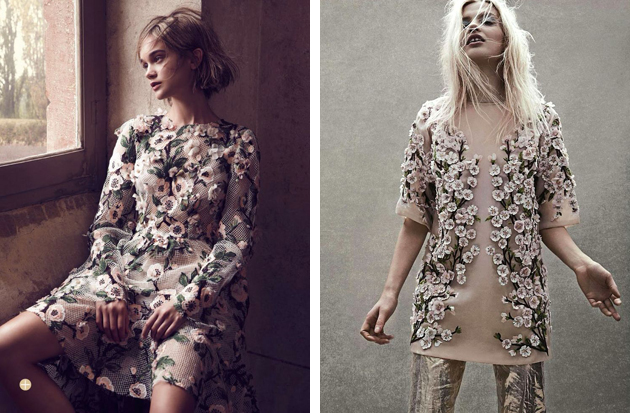 Looking deeper into the trends proposed for Spring-Summer 2014 collections, the upcoming Greek fashion designer, Mary Katrantzou, opted for volumes obtained through the use of structured silk decorated with intricate 3D embellishments. Dolce&Gabbana followed the same line of thought, though in a more classical manner. The show's atmosphere was particularly delicate and the floral detailing contributed in underlining the romantic mood of the runway.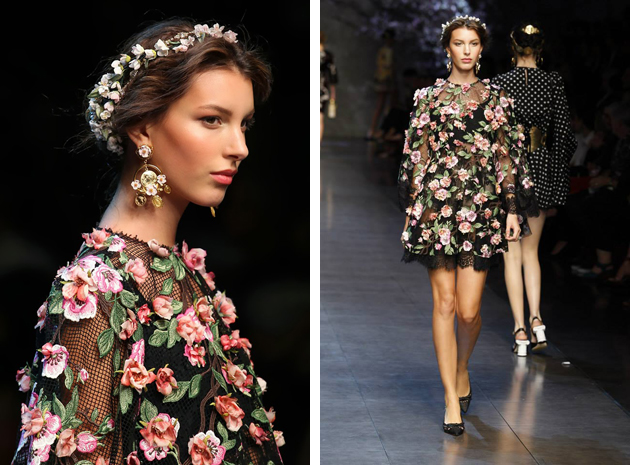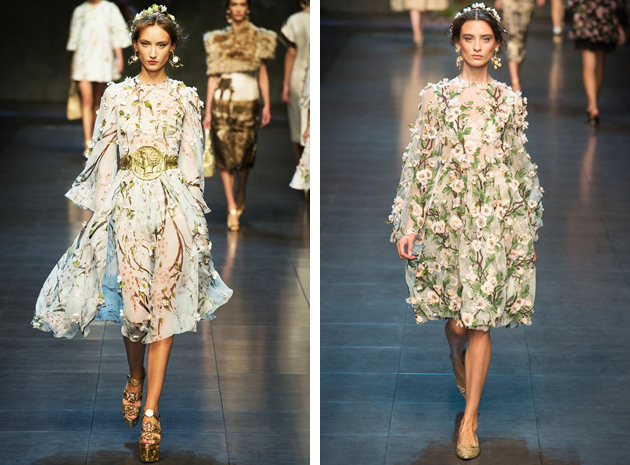 The real revelation this time was Marni. Designer Consuelo Castiglioni, known for her witty and edgy view of fashion, created tridimensional skirts and dresses that appeared almost like actual blooming bushes. Paired with sporty accessories – slippers at the models' feet and visors on their heads – this romantic look was given a contemporary and unexpected flair.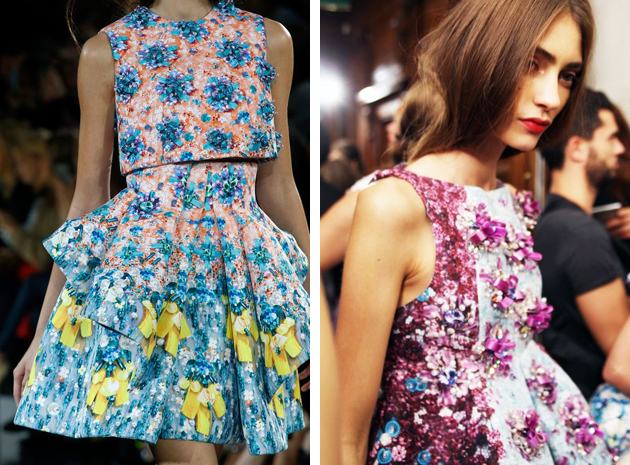 Francesca Crippa