Giorgia Zanellato is a storyteller. Her projects tell stories about our history, our relationship with objects that surround us, how they should be used, looked at and loved. Her projects teach us about beauty, honesty and diversity. Giorgia was born in Venice not so long ago, and this makes us appreciate her work even more. In a country that doesn't offer much to younger generations, more so if they happen to be industrial designers, Giorgia has managed to find her spot under the sun through dedication, passion and unconditional love for her work.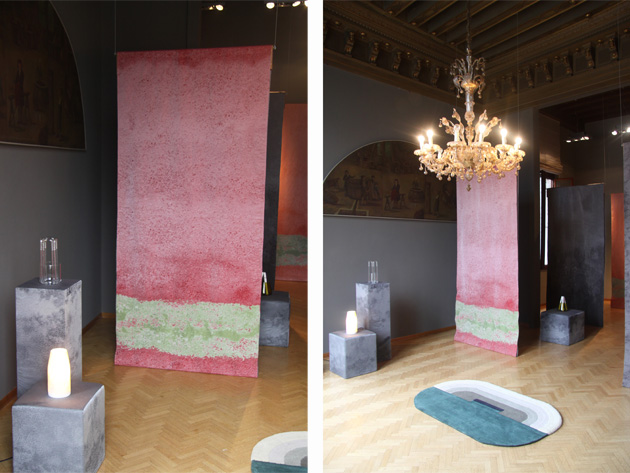 Where did you study and how has this influenced your work?
I studied Industrial Design at IUAV University, in Venice, and later did a master in Product Design at ECAL, Lausanne. Both schools have taught me fundamentally different things: at IUAV I have learned more about design history, how design should be functional and formally 'appropriate', following the traditional notion of "form follows function". On the other hand, ECAL was more about getting my hands dirty, making stuff and learning how to effectively communicate it. Combined, both approaches gave me the basis for developing my current design process.
If you hadn't studied design, what do you think you'd be doing today?
I always say that if, for any reason, I should quit working as a designer, I would love to open a flower shop. That is, if I should ever be able to wake up that early in the morning.
What would you say is the most important characteristic of your work?
I am not sure what is the most important characteristic. I do know that I always try to give shape to a story, not only an object. I love to experiment with unconventional materials and finishings, with the idea of creating associations that can tell a story about the object itself, not only about how it should be used.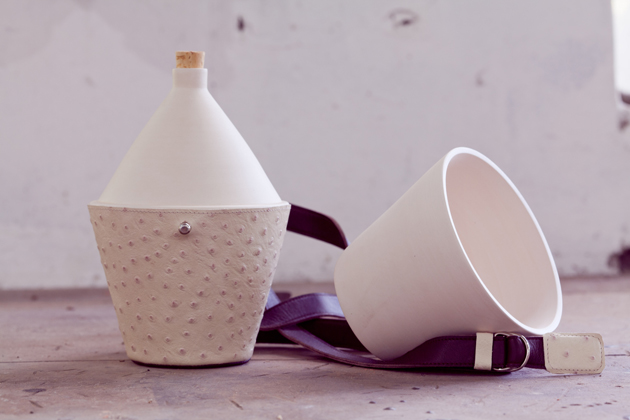 How would you describe your design process? Is there a 'recipe' you always follow?
My inspiration often changes – I can start from images, materials or stories which guide the creation of a narrative, further developed through extensive research. Only at this point I start working on the actual form, a process which could basically last forever, so I really have to find a compromise and learn when and where to stop. The material is a really important part of my process and I never choose it at the end. It is what guides the design process, but I wouldn't say I always follow the same recipe.
Which one of your projects do you like the most and which one the least and why?
The project I like the most is Stock Collection, developed thanks to Luisa Delle Piane, who invited me to create a collection to exhibit in her gallery during Salone del Mobile 2013. I was totally free and I could experiment with unconventional colours and materials. Luisa gave me the freedom to try something risky and at the same time to be able to use precious materials (such as marble) that I have never used before. The first time I saw the collection was during the opening of the exhibition and I remember that was one of the happiest moments in my work so far. The one I like the least is a project I did before developing Narciso, my collection of mirror vases. It's called Useful Ornaments and it has the same starting point as Narciso: creating a series of functional vases. I was trying to work with Murano glass blower without knowing exactly what I wanted to obtain so the result was a disaster. But without that project I could never have done Narciso.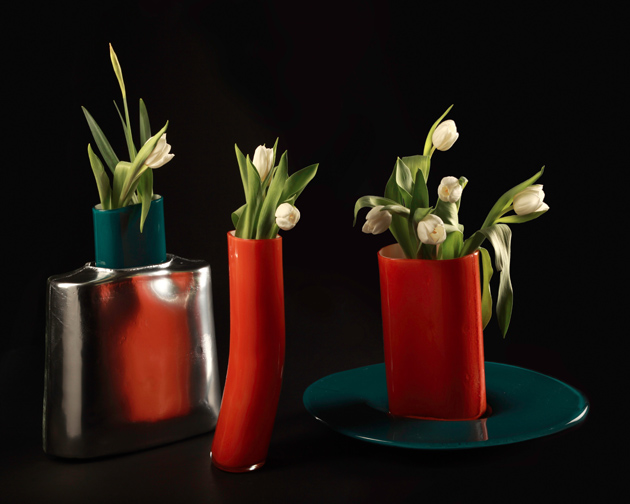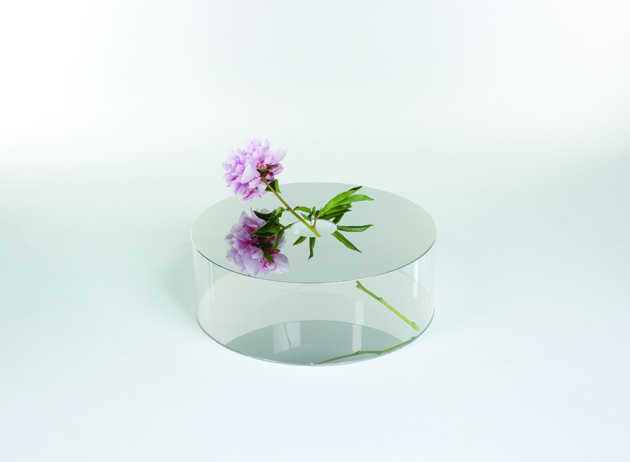 You are currently working at Fabrica, could you tell us a bit more about the design studio there, what projects are you working on?
Fabrica Design studio, which is now called "Design Dialogues" is a team of around 12 young designers, coming from different countries, from Japan to Portugal, that work together under the art direction of French designer Sam Baron. I am working there as a consultant and the best part for my work is to constantly have the possibility to share ideas with so many different perspectives and cultures.
What would be your dream project that you haven't yet had the chance to design?
More than creating a project for someone, it would be creating it with someone. My dream would have been to work with Ettore Sottsass. To work with a 'master' would surely be a dream come true, as I consider it the best way to continue learning. I strongly believe in confrontation between people as the best way to improve one's work.
How do you envision the future development of design? What do you think is the role of design and designers in today's society?
Design is much wider than only industrial design and design is currently being developed in so many different ways. Smaller companies are being born and designers are also working not only on creating objects, but also on developing new kinds of needs and new kinds of users. Design is becoming much more accessible. I wish there would be a more productive collaboration between companies and young designers where smaller companies would believe more in the role of a designer, especially in Italy.
What is your favourite and what is your least favourite book?
One of my favourite books is "Q" by Luther Blissett, but I also love "Little Prince", I still like to read it a lot. I don't actually have a least favourite book, cause if I don't like a book, I am not able to read it until the end.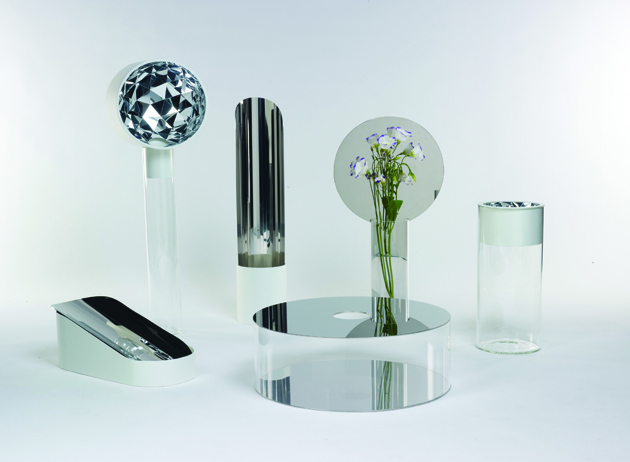 Rujana Rebernjak