Beckmans College of Design opens the month of the final shows of the most important European fashion schools. On the 20th May at Berns (Stockholm), twelve BA students showed their collections, which were then showcased for a week at the last floor of their school at Brahegatan 10 – Stockholm. The variety of students' works testified how Beckmans does not spasmodically aim to create a common-branded identity but let students' minds and hands develop through a maieutical dialogue during their three years of education. The aim is to develop "their own clear personal and inquisitive perspectives", says the departing director Tom Hedqvist.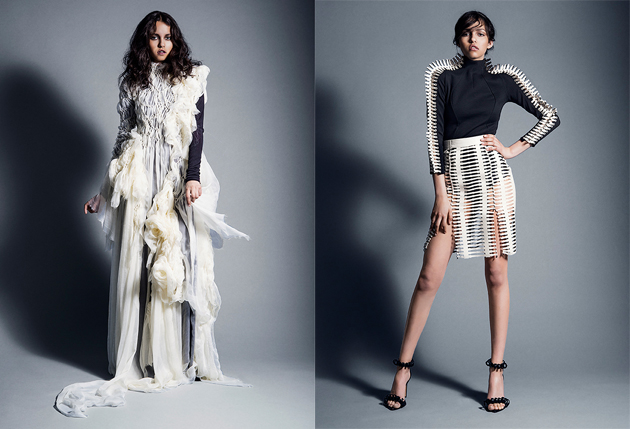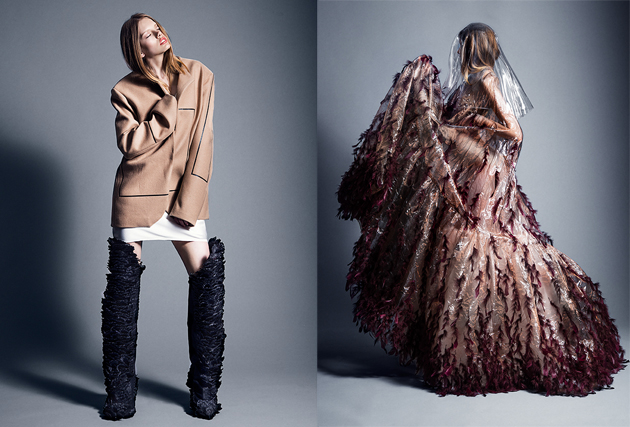 This method generated very different fashion reflections that move from the role and nature of contemporary aesthetics, to introspective speculations, passing through commentaries on the technicality of fashion design. 
Among all these creations, it is possible to admire the architectural geometries by Lisa Laurell Amandonico who works on minimalistic and classical shapes sewn together by a sort of white spinal bones connections, or Alina Brane's impressive "Dreamward" where plastic and feathers are constructing dream-like enclosures. To be notice also the collections by Per Gotesson, Emmy Andersson and Lamija Suljevic. The first formulates an experimental discourse on shapes and materials through the construction of a contemporary pirate, while the second mixes extraordinary accessories with clean cuts that, to some extent, resemble the work of Ann Sofie Back. Impressive were also the work by Slijevic who created hand-weaved gold ribbon armors and hand-folded hats made of PVC sequins and clear rhinestones.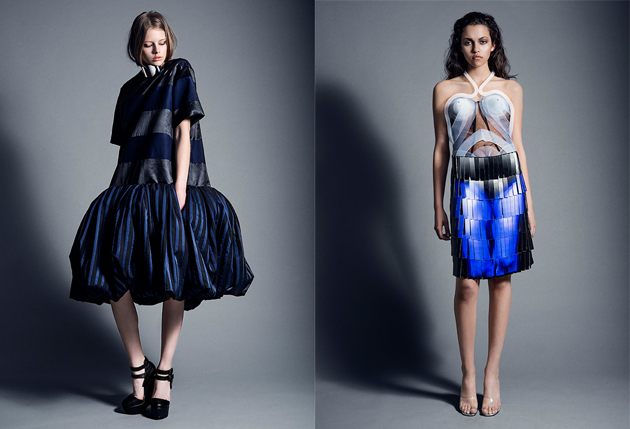 Indeed, Beckmans' students show how schools are not only places of individual sufferance and struggle but also incubators where critical creativities are formed, shaped and developed. Discipline and creativity walk hand in hand in fashion design and they are crucial skills especially in the attempt to enter the fashion field in these hard days for the market. However, to use the words of the departing director Tom Hedqvist: "Tough times can, at best, bring about the formulation of constructive ideas. At best".
Marco Pecorari