Haute Couture Spring 2013
After the pre-season presentations and before we dive into the month of Autumn & Winter collections, Paris and La Chambre Syndicale de la Haute Couture let us indulge in Spring one last time during the couture shows – the event that only a few of the fashion houses and young designers are invited to attend.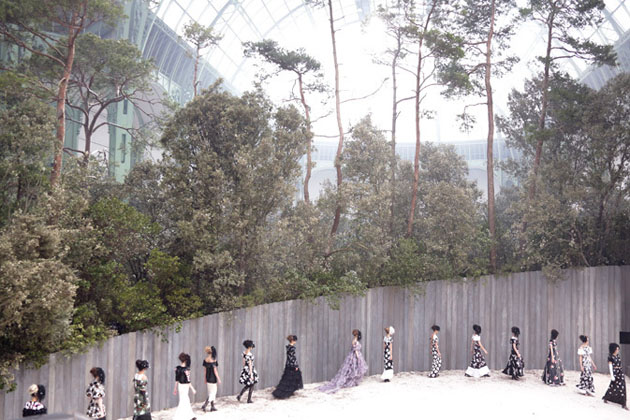 The annual subject for awe and some tittle-tattle is the Chanel show. We have seen icebergs and seaworlds and the anticipation of finding out what Karl Lagerfeld would do next was as usual big: and big it was. A forest had literally been imported into the Grand Palais, where the Spring 2013 couture show was hosted as usual. Out came models in feathery hair and make up, presenting the exquisite tweed suits and what at a quick glance looked like prints, but in fact were embroideries (and hours of work by a couturiers hand). Focus was put on the shoulders, which appeared bare and slim due to large detailing just below. Though, it wasn't the collection or the magical show venue that got the most attention at the end of the day, but the grand finale where Lagerfeld brought out not one, but two, spring brides, showing his support for same sex marriage.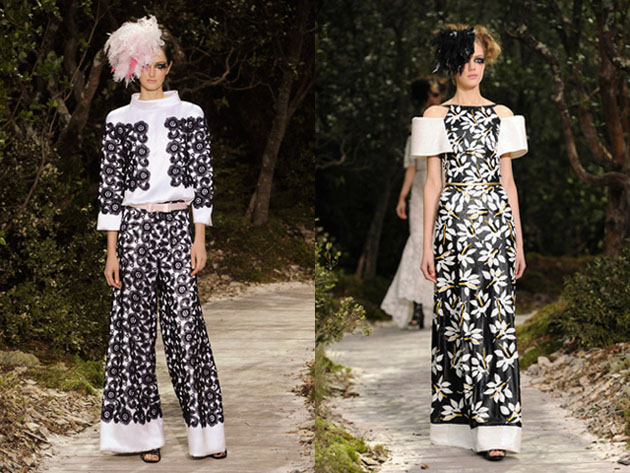 There was of course also other "regulars" on the couture schedule worth talking about. Raf Simons did his second couture collection for Dior, inviting the audience into his spring garden of serenity. The short haired models showed a collection of floating materials, suits and layers. Armani Privé flirted with eastern cultures: from the headpieces to the small gilets and rich colour palettes, and Valentino gave a bit of the significant red and that couture perfection that 500 hours (for one piece of garment) of handwork gives.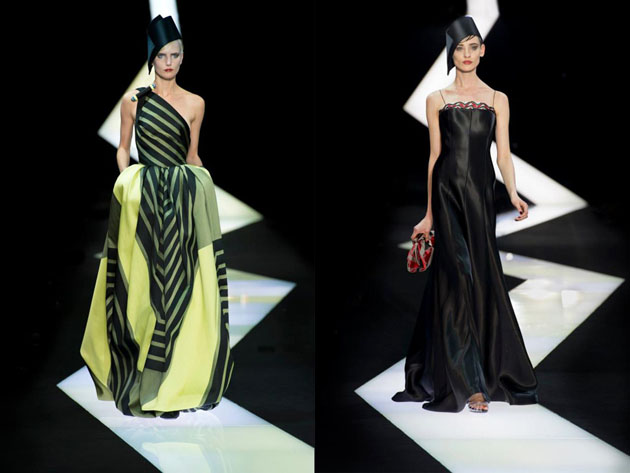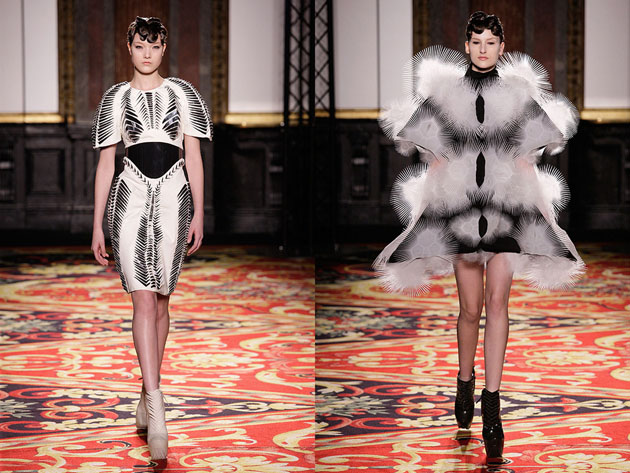 Maison Martin Margiela, together with the young designers who are not yet fixed on the couture calendar, stood for the edge and the new. Margiela brought out a coat made of, what has said to be, thousands of metallic candy wraps and Rad Hourani showed his unisex collection: something only he has done. Iris van Herpen and
Yiqing Yin, other youngsters in the world of couture, showed their visions for Spring. Sculpted dresses and elaborate pleating came down the runway at Yiqing Yin while van Herpen played with 3D effects and electricity in her collection called Voltage.
It rests to see who stays on the schedule for the next selection by La Fédération, but this legally instated label which is held in reserve for those selected few, will keep the audience to pilgrimage to Paris for this art called couture.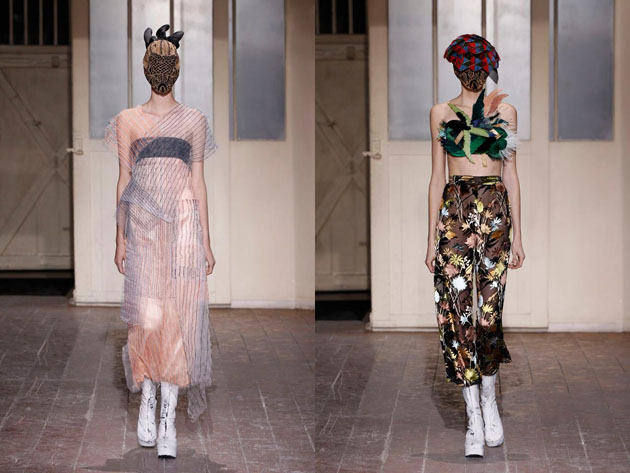 Lisa Olsson Hjerpe – Images courtesy to the respective brands