Architecture Biennale 2012 – Giardini
This year's Architecture Biennale has officially opened its gates to the visitors yesterday, while the real news of the day in the architecture world was who the Golden Lion would be awarded to. Trying not to be influenced by the jury's choice, we have visited all the pavilions in the Giardini choosing our personal favourites.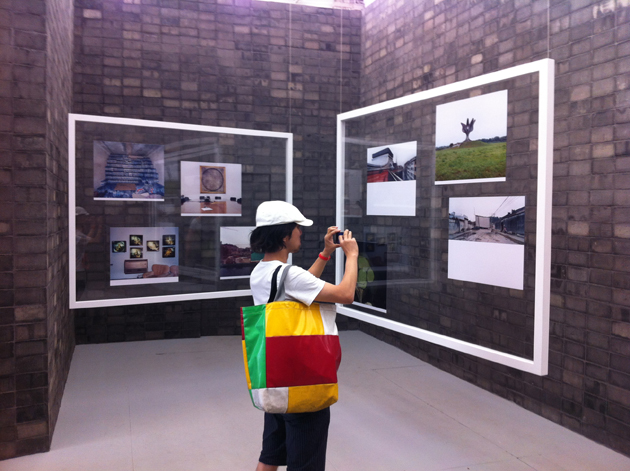 Before visiting the various countries, we headed for the second part of Chipperfield's curatorial show which surprised us even in this section. One of our favourite entries was Olafur Eliasson's Little Sun lamp, which was displayed both in an installation as well as a video, showing the artist's wit through an ingenious but simple object. Seen that we can't stress enough about their work, we have to mention the beautiful installation showing Airports by Peter Fischli and David Weiss. Photography was one of the most frequently used medium in this show, with artists like Armin Linke or Candida Höfer showing their artworks in relation to other architect's work. One of the most beautiful entries in this year's Biennale was Gabriele Basilico's interpretation of the national pavilions around Giardini, both for its incredible photography as well as the way the photographs were displayed around the room.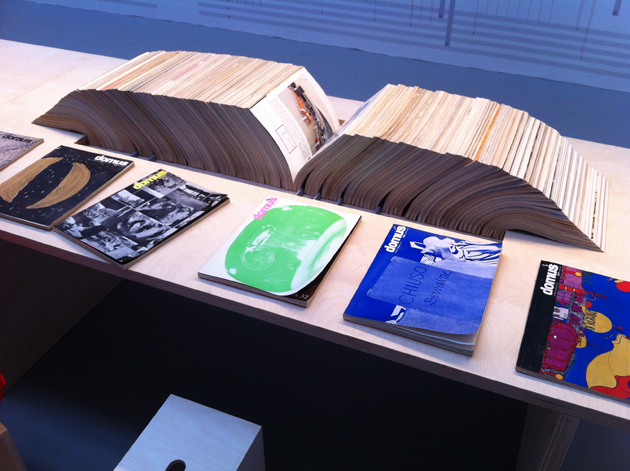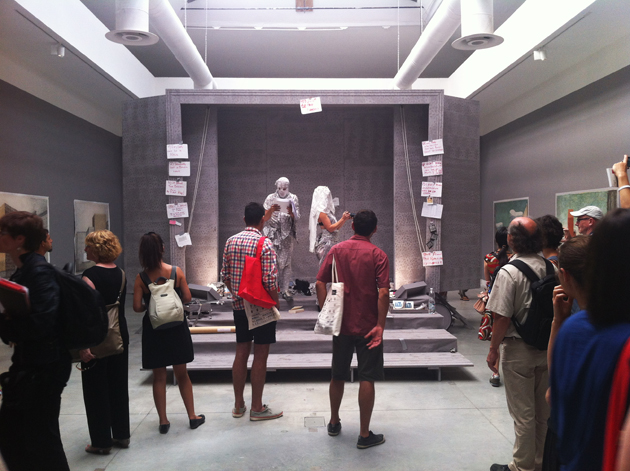 As far as the national pavilions are concerned, the ones that shouldn't be missed are the British pavilion, together with its German neighbours who involved the designer Konstantin Grcic for creating the set-up for the show.
When the national participation award was handed to the Japanese pavilion, we must admit we were quite surprised. Guided by Toyo Ito as curator, the pavilion proposed a series of solutions for the area destroyed last year by the tsunami. While among the "Common Ground" exhibitors, the Golden Lion went to Urban Think Tank and Justin McGuirk, one of our favourite installations mentioned in the previous article.
Even though it was wednesday, on its first day of public opening, the Biannale venues were full of curious visitors. Maybe we are now ready to say that the Architecure Biennale, with its 13th edition can compete intellectually with its older Art sister. Common Ground is on show until the 25th of November.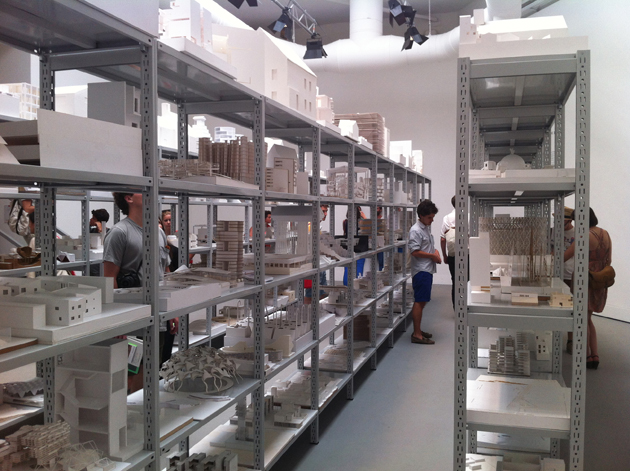 Rujana Rebernjak