Met at Pitti 82: Carlo Rivetti of Stone Island
In occasion of Pitti Uomo 82, Stone Island celebrated the company's long history of successful collections, high technological fabric research, and being a brand experimenting with techniques often foreign to the fashion world. The retrospective exhibition Stone Island 30 shows over 200 garments from 30 years of collections along with the recently published book showcasing the immense archive, for the very same occasion. While in Florence, The Blogazine met with Mr Carlo Rivetti, the CEO and owner of Stone Island.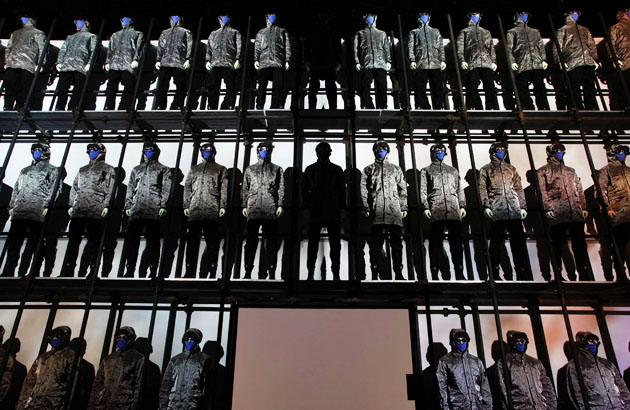 Buonasera mr Rivetti! The exhibition is great, how do you yourself feel about the final result of it?
I'm very surprised by the general response to the exhibition. First of all, there has been an unbelievable attendance by the press but also by our customers. As well, we invited and organized a bus to bring all the people from our factories from Emilia here. Without these people, this exhibition would not exist!
The exhibition has taken us from 1982 to 2012. How has the trip been?
It's been more of a flight than a trip! Times flies… too fast! I think this is a milestone, not only in our history but also in the evolution of the man over the past years.
And what comes next?
Well, first of all we need to file the exhibition into our archive. As you can understand, we are very fond of all historical aspects and we need this as a memory for the future! I believe, well, we believe in the Internet a lot, and in all the new types of media – the Internet is like an elephant, hahaha, it doesn't forget anything! Hopefully the effect of the exhibition will live on forever, in some way. Other than that, we will start working on a mobile application in the near future.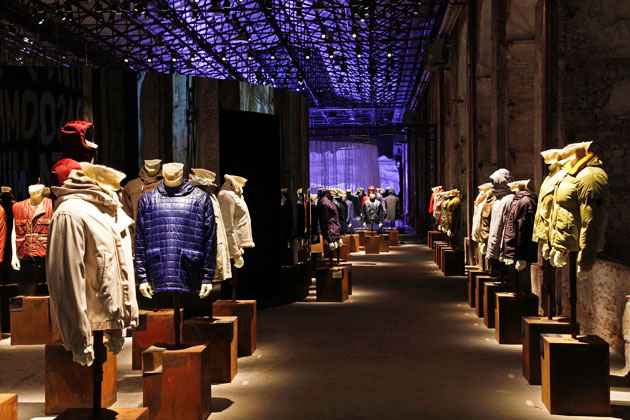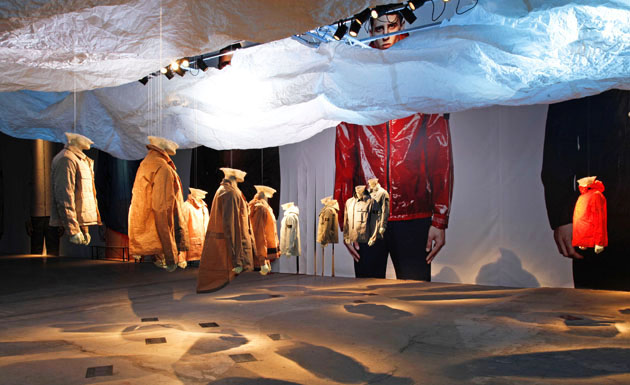 Is there anything in your archive that you can see working as well in the future?
It's interesting that you ask. Yesterday I was in our showroom in Milan, and it is amazing to see how the Tela Stella, our initial material, has been under constant evolution all this time. And now, for the S/S 2014 collection we're taking it aboard and transforming it into something new. I have been told many times that if you would change the features of our first original collection just a little bit, it would be very contemporary. So it's really an interesting mix between the past and the future that stands before us.
How does it come that Stone Island is so devoted to the area of innovation?
Innovation is the DNA in my company, and you know; a company is built by people. My people have their DNA in the field of research and developing techniques, they keep on pushing for innovation all the time – it's fantastic!
Your strength often lies in the fabrics, the technical research and the functionality. How do you see the balance between sportswear and fashion?
I don't recognize myself in the fashion business, I see myself much closer to industrial design. Stone Island doesn't do shows, we don't do presentations, we don't do fairs, we do zero. A couple of years ago a British newspaper said that Stone Island is the best kept secret in the fashion industry, and that I am very proud of. I believe in this type of communication instead, because I want to talk directly to the final customer. In these days, if you have a story to tell – and we got many stories to tell – and if you are consistent and respectful of your company's DNA, people will be fascinated.
Thank you for giving us a little of your time Mr Rivetti!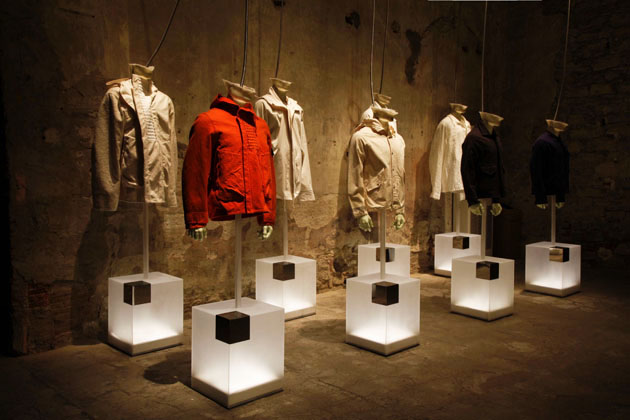 Lisa Olsson Hjerpe – Images courtesy of Pitti Immagine