.
Pabellón de México / Biennale di Venezia
The 54th edition of the Biennale di Venezia d'Arte is just around the corner. As we slowly and not-so-surely lurch out of global recession, the Biennale's importance for gauging the art world's temperature has never been more important. A prime selection of world-class artists will be featured, including our good friend and Wonder-Room alumnus, sculptor Salvatore Cuschera. In addition, look for treats in the worlds of graphic design and publishing, especially from Automatic Books – the brainchild of our pals Tankboys and 2DM's Elena Xausa – who is hosting an event at the Biennale as well (more on that as the event gets closer).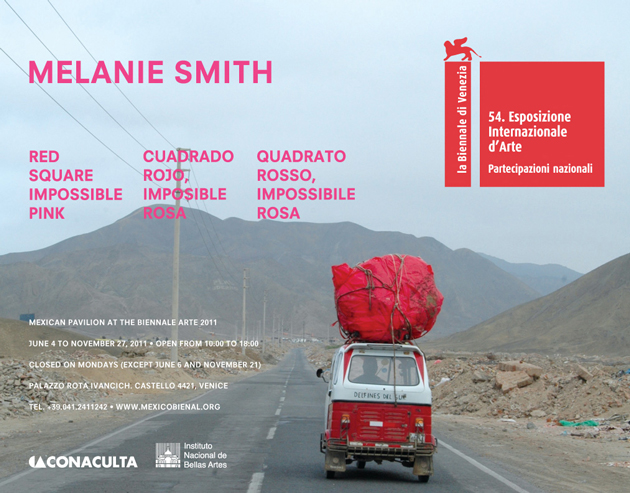 We've gotten word that the Mexico Pavilion is shaping up to be something exceptional. Featuring the artist Melanie Smith, who is British but has lived and worked in Ciudad de México for over two decades, and curated by José Luis Barrios, the exhibition is billed Cuadrado Rojo, Imposible Rosa (Red Square, Impossible Pink).
"Red Square Impossible Pink is an exploration on the frame as the aesthetic and political limit of representation in art. In Melanie Smith's work the pictorial question on the frame as a limit has driven large part of her artistic research. By questioning the aesthetic and artistic practices of modernity — particularly the relationship between abstraction and utopia in Suprematism — this project works on the displacements and variations this utopia has produced in Latin American geo-esthetical emplacements. Thus, Smith tackles the issue of the transformation of utopias as artistic projections into heterotopias as productions of social and political experience in Latin America."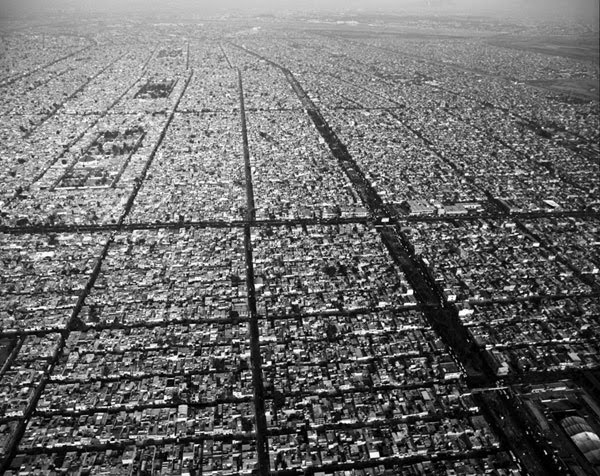 Despite its nebulous description, it will include a major portion of Melanie Smith's paintings, installation and video works. Her "expanded vision of modernity," which is undoubtedly informed by her position as both British and adopted Mexican. Her works have generally concentrated on Mexico City itself – its vast size, its massive and diverse population, its decay.
Mexico itself has become an absolute cultural hotbed in the past few decades, with a skyrocketing artistic and geopolitical importance. Its central position between the rest of Latin America, the United States and Spanish Europe will make it even more economically and cultural pivotal in the coming decades. The exhibition should also prove an interesting corollary to our recent editorial about American hipster culture in Mexico.
Much more to come from us about the Biennale in the days ahead. Find the Pabellón de México at Palazzo Rota Ivancich – opening vernissage June 2 at 18:00, and running from June 4 until November 27th.
Tag Christof – Image courtesy Pabellón de Mexico