.
The Editorial: A Mexican Hipster & Her Acapulco Bike
Hipsters haven't been a cultural minority for quite some time now. In fact, the obnoxiously iconoclast-at-all-cost hipster of yore has ironically been subsumed by his own culture, with even legions of teen girls now burning Lucky Strike and sucking down cans of Pabst Blue Ribbon at "alternative" parties. The famous Adbusters cover of a couple years ago proclaiming the hipster dead proved prophetic, afterall: the term has ceased to mean much of anything, its loose connotations now falling somewhere between 1) the irreverent, self-glorifying eternal teenager embodied in hilarious blog Hipster Runoff (and its countless imitators), 2) suburban kids in garish vintage clothes who have "rediscovered" The Smiths and 3) the design-loving, false-Luddite, artisanal beer-drinking foodie snob embodied in every Brooklynite. Perhaps the one unifying factor among the three is an undying reverence for the fixed-gear bicycle.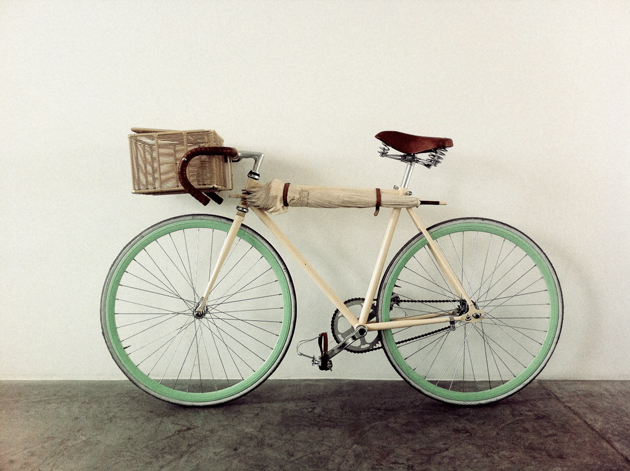 Now that the whole world is one gigantic small town in which we all must compete with billions of others, the fight for individuality, however, has taken on special importance. We must all be hipsters at heart, lest we be lost permanently in the crowd. Nevertheless, like so many cultural trends with roots in America and Europe, the hipster's effect on the world at large has been unpredictable and at times has pitted western cool against the very cultures embracing it. Hipster spread predictably from West Coast USA to western Europe and Britain, and from there onto everywhere else. Now there are Chinese hipsters, African hipsters, Russian ones and Brazilian ones.
During Salone del Mobile, we had a chance run in with a promising young Mexican designer named Ana Gaby Gonzáles on the metro. We, being qualified type 3 hipsters (see above), approached her because of her particularly gorgeous sea-green fixed gear, which, fortunately for us, happened to have been designed by her. It turns out that the bike itself had a rather interesting story behind it, and since it was a clear sign of hipster's world reach as well as an interesting design study, we invited Ana over for a conversation.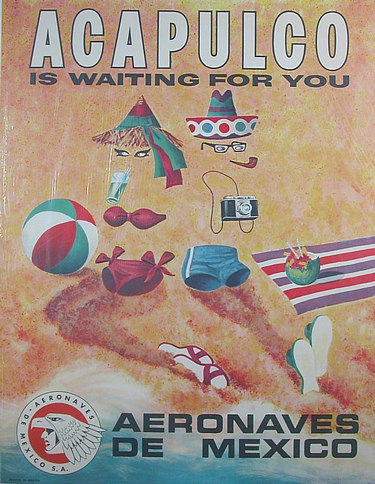 As part of an initiative from Mexico City-based espresso cycles for young Mexican designers to create several one-off bikes representing one of the country's cities, Ana's very 1950s colour scheme choice – together with detachable basket and portable umbrella – is an homage to Acapulco. The quintessential Mexican beach destination, which has declined precipitously in recent years, was the designer's reach into the lost Mexico from her childhood. The problem is, one would never think immediately of Acapulco despite its colours: its essential form is fixed gear minimal and thus says "urban America" in the same way a Vespa painted in any colour says "Italy."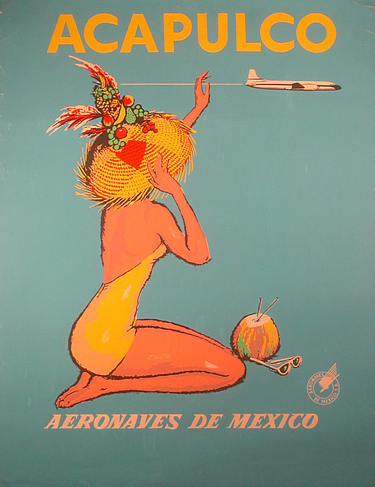 Ana's bike instead represents the new and strong cultural mixing that has erased borders in the internet age. Hipster has taken hold in Mexico, and as such, has itself become a part of Mexican culture. The fixed-gear community in the country is now large – check out Mexico Fixed – and well-established. And while the bike may be seen as yet another foreign colonisation of Mexican culture, for Ana it is instead a modernising of Mexico while keeping sight of its roots. And with the Acapulco bike's well-intentioned mission, its importance ultimately lies in considering whether cultural preservation can be reconciled with progress in the first place.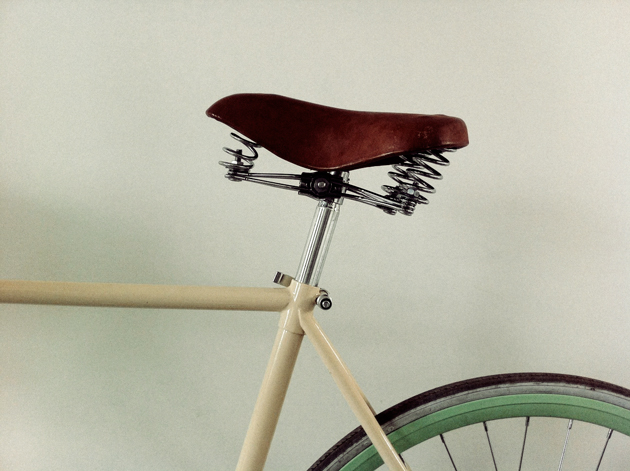 Just like the dead hipster was overtaken by his own overdone individualism, entire cultures must make certain that they maintain a sense of individualism. Mexico, and Mexican designers especially, must therefore strive to mine their country's energy and identity to truly preserve while making progress. With its incredible richness of imagery and rich tradition of transportation devices – from the humble improvised food cart to a deep love for vintage automobiles – there's a lot of inspiration to be had… Ana and her peers are definitely moving in the right direction.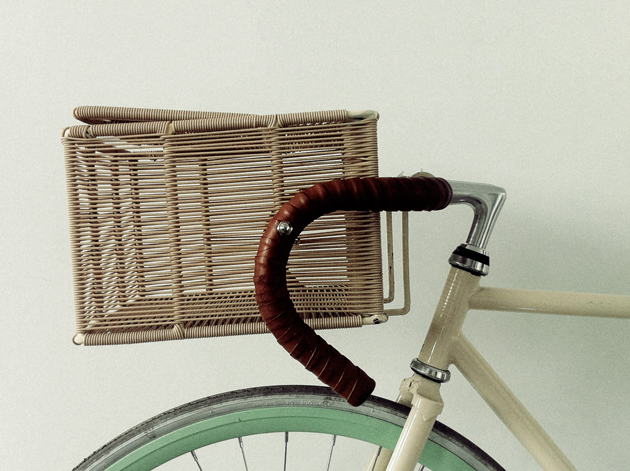 Ana's bike (which is now permanently hanging around The Blogazine's bureau) had previously been featured on Core 77 and in an exhibition from Our Cities Ourselves called Nuestras Ciudades Nuestro Futuro: "2030 Diez Ciudades Imaginando La Movilidad" – catch the video here.
Tag Christof