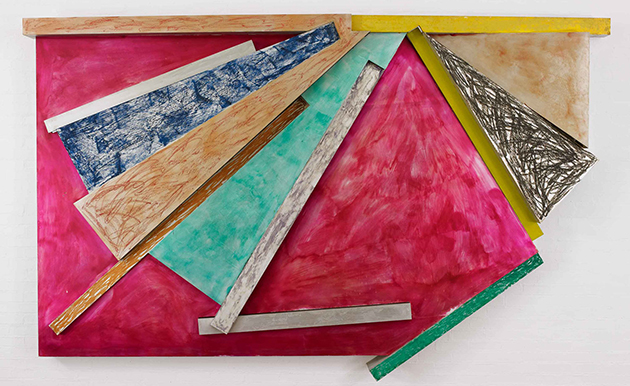 What is the role of major public museums? Among others, to bring those artists that might have been neglected by both the mainstream or niche cultural tendencies to the forefront of public attention. It was precisely this consideration that led to one of the most anticipated art shows of the season – Frank Stella's retrospective at the recently opened, Renzo Piano-designed, Whitney Museum in New York. As it goes, when the Museum's curators asked what major artist hasn't had a retrospective in a long time – as questionable as it might seem as a curatorial strategy – 'the surprising answer, among others, was Frank Stella,' according to Michael Auping, the chief curator at the Modern Art Museum of Fort Worth, one of the minds behind the exhibition. As the artist's most comprehensive retrospective to date, Frank Stella: A Retrospective brings together his best-known works installed alongside lesser known examples to reveal the extraordinary scope and diversity of his nearly sixty-year career.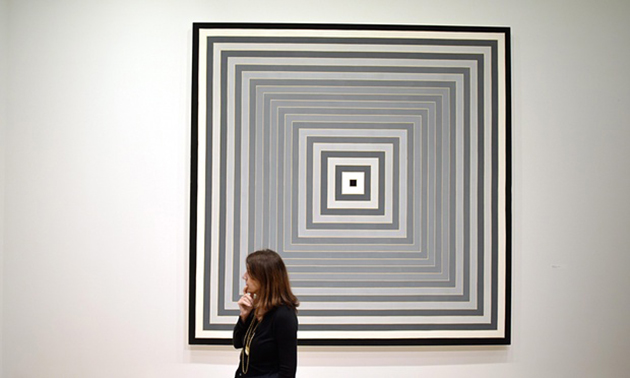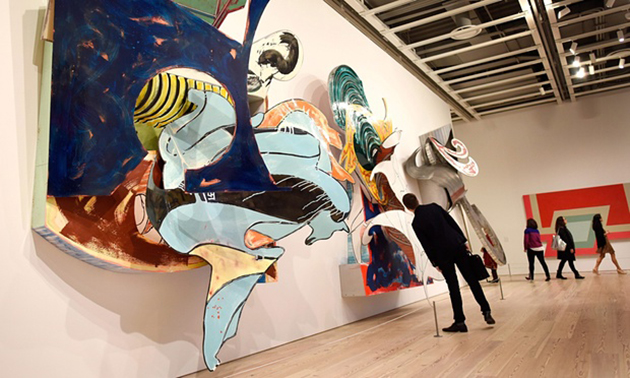 Approximately 100 works, including icons of major museum and private collections, will be shown. Along with paintings, reliefs, sculptures, and prints, a selection of drawings and maquettes have been included to shed light on Stella's conceptual and material process. Throughout his career, Stella has challenged the boundaries of painting and accepted notions of style. Though his early work allied him with the emerging minimalist approach, Stella's style has evolved to become more complex and dynamic over the years as he has continued his investigation into the nature of abstract painting. Although the thrust of the exhibition is chronological, the artist, who has been closely involved in the installation, has juxtaposed works from various periods allowing some rooms to function as medleys. The presentation highlights the relationships among works executed across the years, suggesting that even the most minimalist compositions may invite associations with architecture, landscapes, and literature.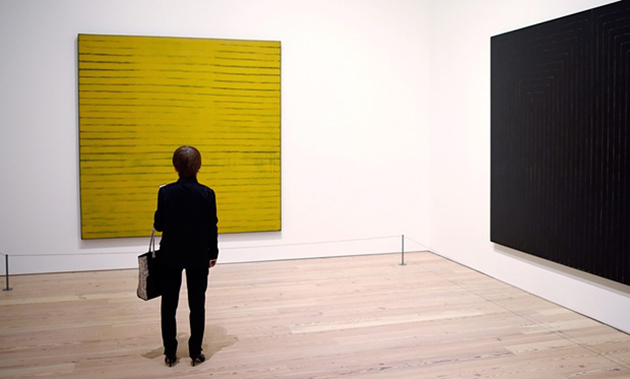 Frank Stella: A Retrospective underscores the important role Stella's work plays within the art historical framework of the last half century. It provides a rare opportunity for viewers to discover the visual and conceptual connections within the extraordinarily expansive and generative body of work of an artist restless with new ideas. "A Stella retrospective presents many challenges," remarks Michael Auping, "given Frank's need from the beginning of his career to immediately and continually make new work in response to previous series. And he has never been timid about making large, even monumental, works. The result has been an enormous body of work represented by many different series. Our goal has been to summarize without losing the raw texture of his many innovations." The exhibition will remain on show until 7 February 2016.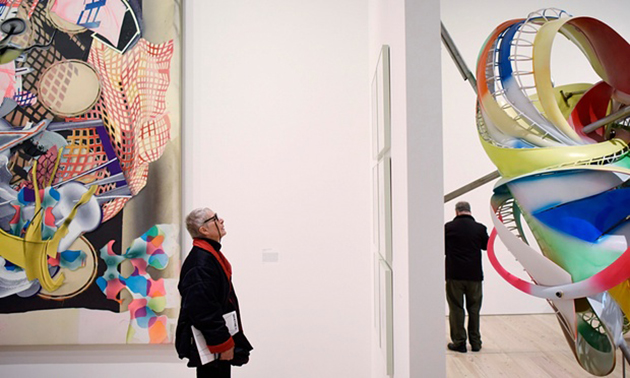 The Blogazine – Images courtesy of the Whitney Museum