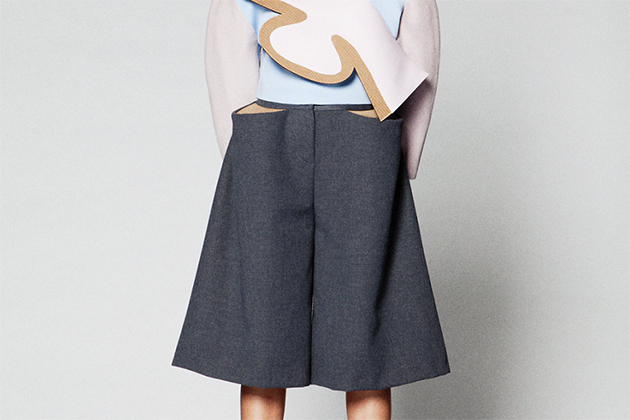 What to say about Paris, the home of haute couture and a city that is so closely related to fashion, that they have almost become synonyms? The French capital has played an important role in fashion history and some would even go as far as calling it the birth town of fashion. Despite the fact that other cities have found their own place in the world of contemporary fashion, Paris will always have it's history and a whole bunch of international brands. It is, therefore, also a place where many new designers choose to educate themselves and start their careers. So even though Paris has closed the Fashion week tour for this time we can't leave the city before summarising the best upcoming designers seen last week in the French metropolis.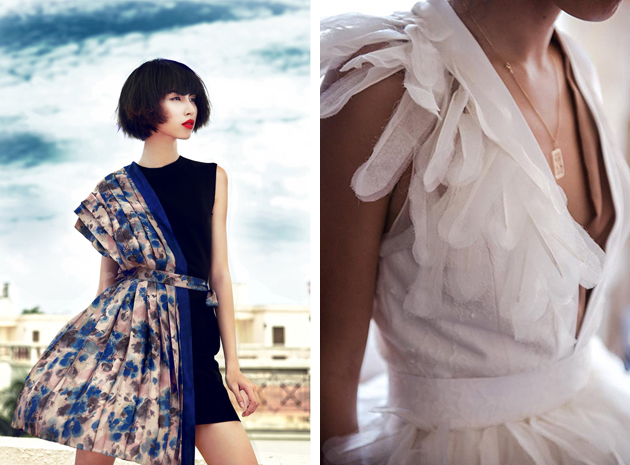 Lucie Brochard graduated from Ecole de la Chambre Syndicale de la Couture Parisienne in 2005 and is now merging all her experience from traveling through Asia, America and Europe into her own brand. Her design is all about the modern, creative, elegant and spontaneous travelling women. Her collection draws inspiration from well dressed women she has seen at airports all over the globe, who succeed in dressing impeccably without compromising with comfort.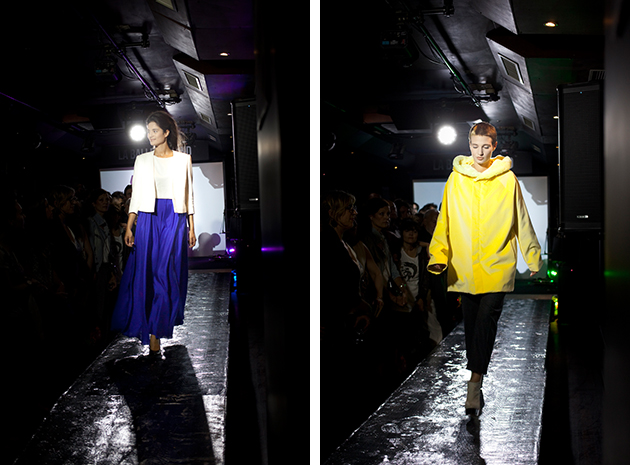 Arnaud Lazérat is a Paris-based brand that combines the traditional French handcraft with urban influences. It is both eccentric, powerful and fun – inspired by stage costumes and custom-made dresses, resulting in pieces that address both women and men and encourage free movement and comfort.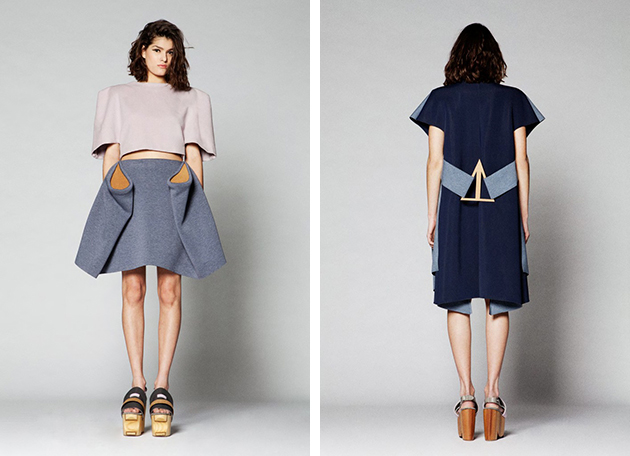 Karen Topacio is a designer who recently graduated from IFA in Paris and now has founded her own, self-titeled brand. She defined her style at her graduating show in January 2015 and has continued with that approach in her most recent collection, which can be best described as innovative, crisp and playful. She combines an architectural take with technological influences – all with the aim of creating wearable, cool and original pieces.
Jasmin Brar is another designer who recently graduated from her fashion studies at Istituto Marangoni. She is now based in Paris and makes all her pieces by hand, aiming to make luxury womenswear with focus on unexpected and at times a bit odd details – resulting in pieces that brings couture to the contemporary fashion.
Hanna Cronsjö