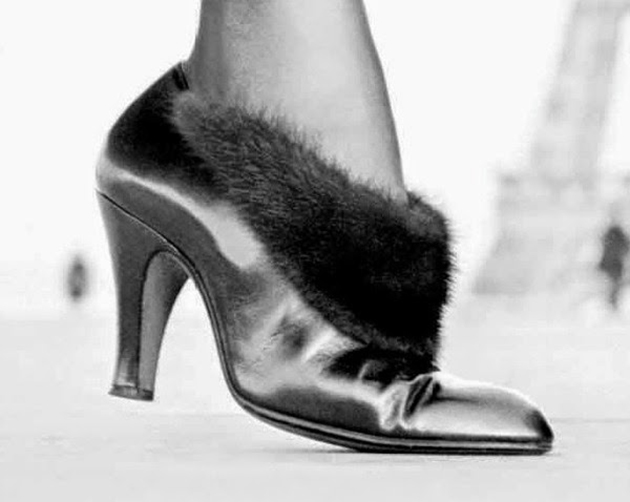 The best stories are often told by small details. When thinking about a look, shoes are often something complementary, something that goes along and completes other – more important, more visible – choices. But looking at the past, the diversity of the history of fashion can only be caught by individuating the net of relationships between great personalities, some exalted, some forgotten, that have given shape to fashion as a multifaceted experience we consider it today: a balanced ensemble of clothes, accessories, fantasies, myths and desires.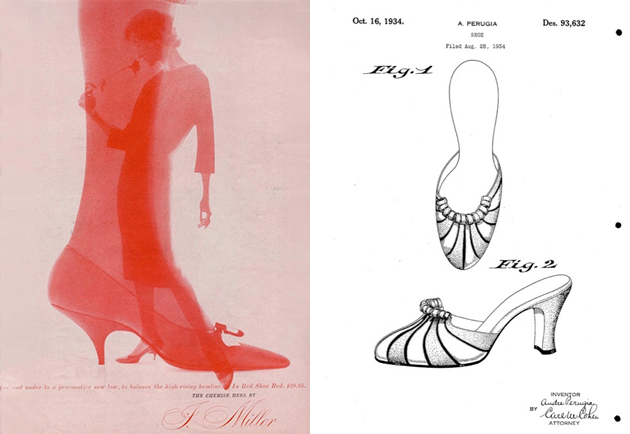 Andre Perugia is surely one of these personalities. Perugia is remembered as one of the first acclaimed shoe designer and maker whose name has been synonymous with style and inventiveness for an extremely long period of time. His career spanned from the 1920s to the 1960s, He was quite revolutionary, not only in the designs themselves, but also in the way he approached shoe design. After learning the technical skills from his father, he set up his own boutiques, the first in Nice, his hometown, and then in Paris. His abilities as a maker developed working in an aircraft factory during First World War. The precision needed in that sector opened up his mind to the possibility of applying 'science' to shoemaking; this made him halfway between a maker, an engineer and, of course, a master createur. He collaborated with the designers who 'made' history of fashion, from Paul Poiret to Elsa Schiaparelli and Christian Dior; he was also a collector of art, and many of his designs are hommages to his favourite artists, from Braque to Picasso. His last collaboration was with Charles Jourdan – he acted as consultant to the company between 1960 and 1966 – to whom Perugia left his personal archive after his death in 1977.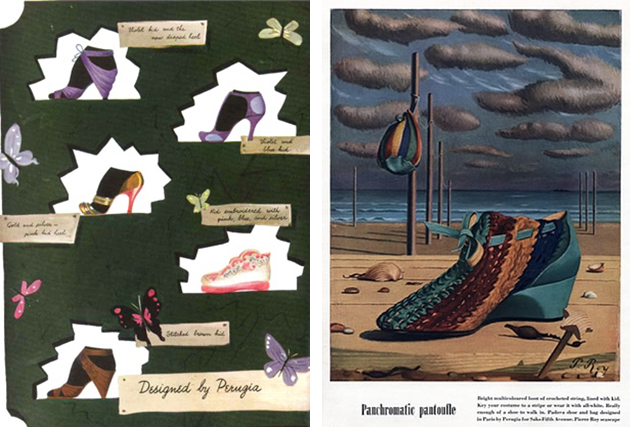 Most interestingly, he was a pioneer in giving value to his design by patenting his models. This denotes the growing consciousness of makers in their own capabilities and, above all, their inventiveness and creativity. As a common raise of consciousness, many designers from the 1920s onwards started to care about copies and looked for ways to protect their work. Madeline Vionnet, maybe the most remembered case, used to make videos of her apparently simple designs, in order to safeguard not only her products, but also, and more importantly, her creative process. Thinking about material property, it is interesting to see how these designers started to reclaim the authenticity of their products, as symbols of craft, quality, value and identity. Perugia's designs were extremely precise and considered the aesthetics and the use as well, confirming that to shape a shoe is to shape a walk, and of course the confidence of the person who wears them. Infamous is his quote: "A pair of shoes must be perfect as an equation and adjusted down to the last millimetre, like a piece of engine". It is difficult to point out one feature that can characterise Perugia's works. Each piece shows a different skill, and his keenness to put ahead a concept. Some of his 'inventions' – this is maybe the best way to call them – are incredible in their consideration of both 'wearability' and look; for instance, the Desappearing Pump or 'Vanishing Vamp' made for Givenchy in 1955 was a visual adjustment to make the foot more elegant, playing on what was visible while walking.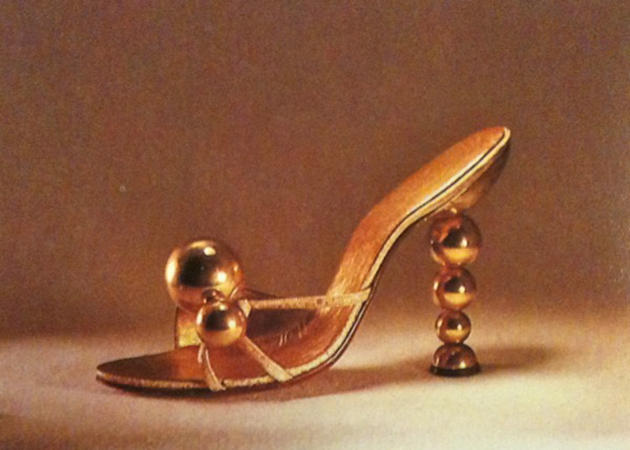 Shoes designed by André Perugia are kept in museum collections all over the world –in the Bata museum in Toronto, in the Met in New York, in the V&A museum in London, in the Kyoto Costume Institute, among others – and jealously possessed by private collectors, but his story has never been publicly told. It is interesting to know that the exhibition 'Shoes: Pleasure and Pain' at the Victoria & Albert Museum in London showcases many pieces designed by Perugia, alongside typical, historical and contemporary iconic pieces. His name pops up in the exhibition, catalysing the attention of who looks for a fil rouge in the historical development of shoes in the 20th Century.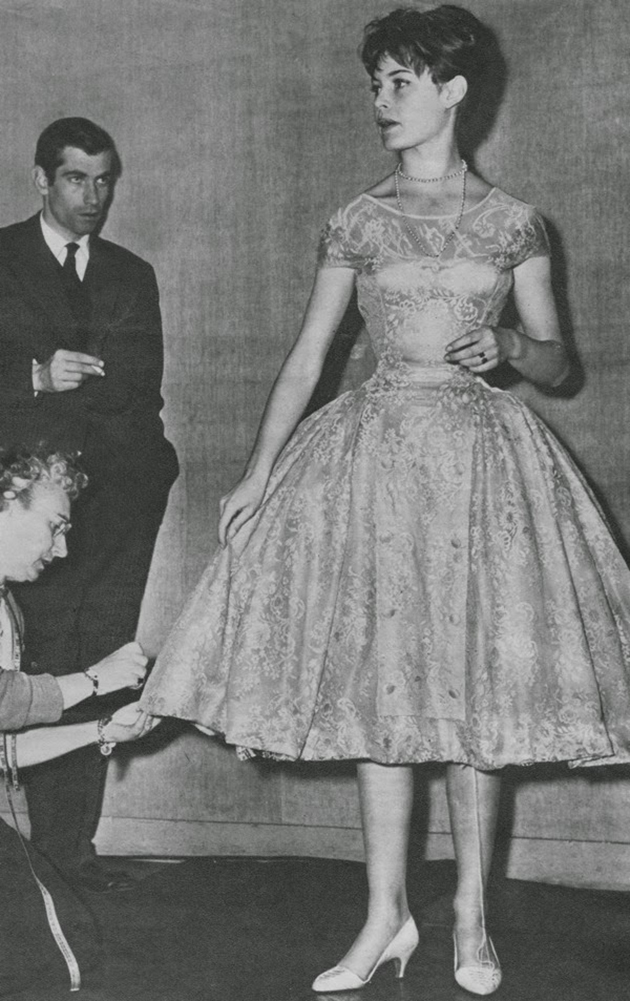 Marta Franceschini – Images courtesy of

the Historialist