The wide range of Paris Fashion Week showcased the infinite possibilities looming in the future of fashion. The inspiration was everything – from punk princess to clean minimalism. However, three main trends stood out in terms of materials, technique and accessories.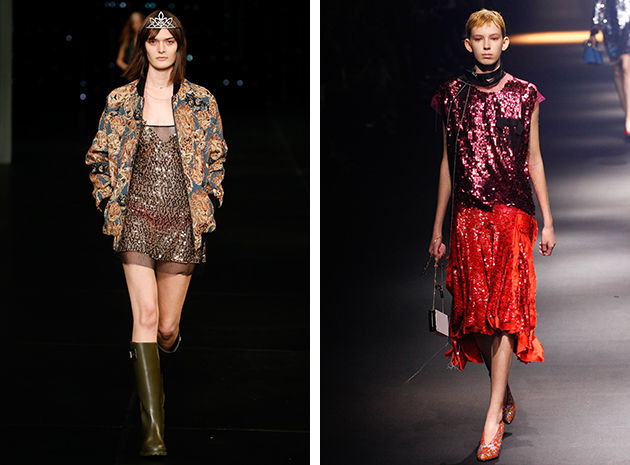 Seeing Sequins – If you can think of anything to cover in sequins or mosaic – you're on the right way to mimic what was presented at Paris Fashion Week. Dresses, cardigans, tops and bottoms were all sparkling. Loewe presented a loose fit pant with big mirror mosaic on them that added another dimension to the trend of sporty chic. Lanvin and Saint Laurent both presented sparkling dresses in combination with something more casual like a bomber jacket. Sonia Rykiel blended in sequins on long sleeved tops with a formation that created the illusion of coordinating jewelry. It was an interesting comment to the evolution of street style: adding something that was once considered appropriate only for partying to the everyday wardrobe is now the fashionable thing to do.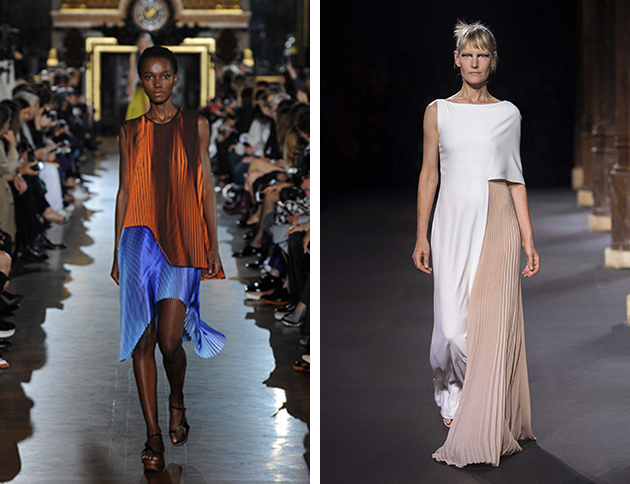 Pleats Please – A popular technique used when playing with shape and volume, pleats were presented at several Parisian runways as a way of adding complexity to something simple, a final extra twist to catch the eye. At Vanessa Seward A-line tops and shift dresses were made more interesting with the addition of pleats, making them stand out instead of blending in the crowd. Vionnet stayed true to its roots and experimented with a somber colour scale – letting pleats and more structured parts intertwine brought the notion of what's going to be important in 2016. Finally Stella McCartney proved that pleats can be a fun way to play with colour and imposed an ombré effect without actually using ombré, producing, in turn, depth without moving from the surface.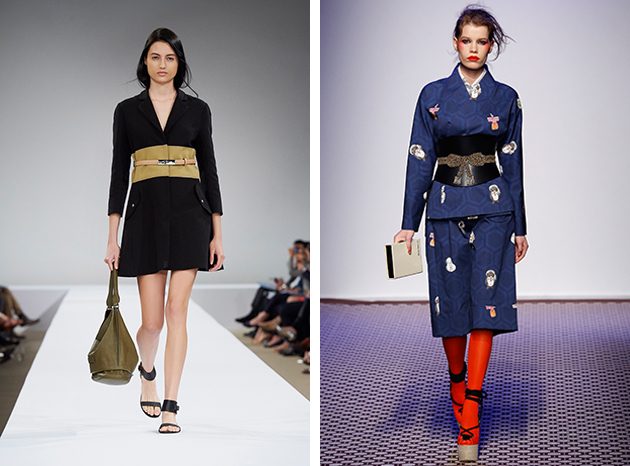 In the Middle – The discussion lingering on after Rick Owens' fashion show was focused on the human accessories hanging from some of the models, but this functioned as a humoristic or critical accent to leather details other models wore around their waist. A wide or asymmetrical obi-belt was viewed at other runways as well, like, for example, Olympia Le-Tan. At Longchamp they also presented a trompe de l'oeil version by belting a contrasting effect of the coat.
Victoria Edman