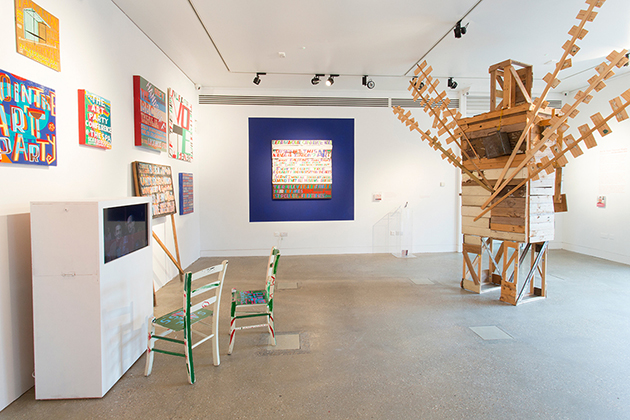 A Georgian building in Walthamstow – an east London borough – dating from about 1744, the "Water House" was once the home of William Morris, artist, writer, designer, socialist, and one of the most influential figures of 19th century arts culture in Britain. The Water House is now better known as William Morris Gallery, a space dedicated to preserving and disseminating Morris' legacy – both by looking at his own life and work, as well as by offering a compelling context for contemporary artists to show their work. Knowing even fairly little about Morris' ethos, it doesn't come as a surprise, thus, to see Bob and Roberta Smith's show open at the Gallery.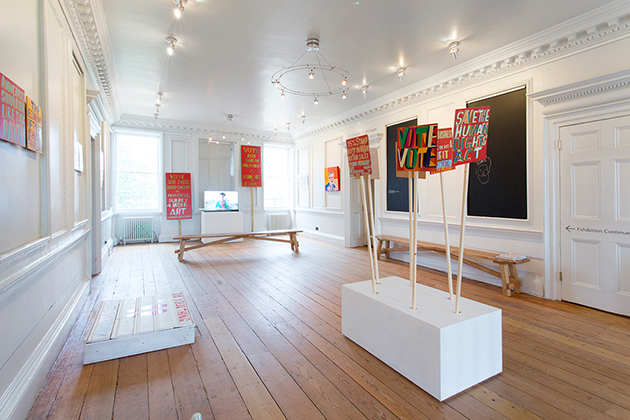 "Art is Your Human Right" – an unambiguous and appropriately compelling exhibition title – is a show that follows Bob and Roberta Smith's campaigns against the British government's downgrading of art education. In a visually rich and engaging installation, the artists – whose real name is Patrick Brill – asks questions and offers statements on the value of art in everyday life for the widest strata of society. From work directed specifically at the former secretary for education Michael Gove that asks "where are our future designers architects craftsmen/women engineers technicians software designers and mathematicians going to come from if no one can draw?" to genuinely convincing statements such as "Art Makes People Powerful", Bob and Roberta Smith engages in a direct and playful dialogue between life and art.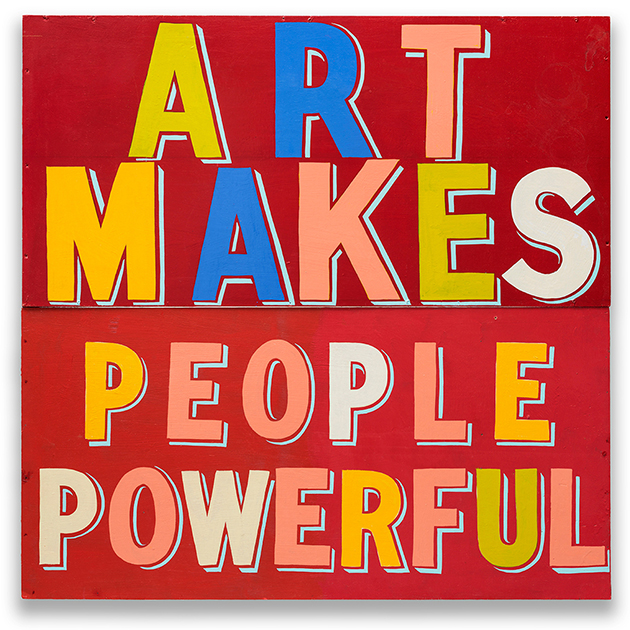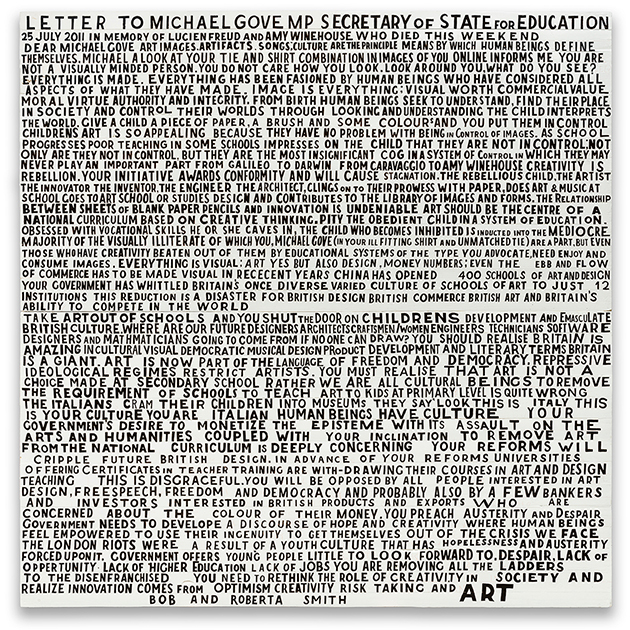 Combining film, placards, sculpture, banners and even his slogan-covered campaigning van (Brill launched the Art Party for the latest parliamentary elections), this exhibition makes the case for creativity: all schools should be art schools; music makes children powerful; art is your human right. "Art is Your Human Right" runs until 31 January 2016 at William Morris Gallery.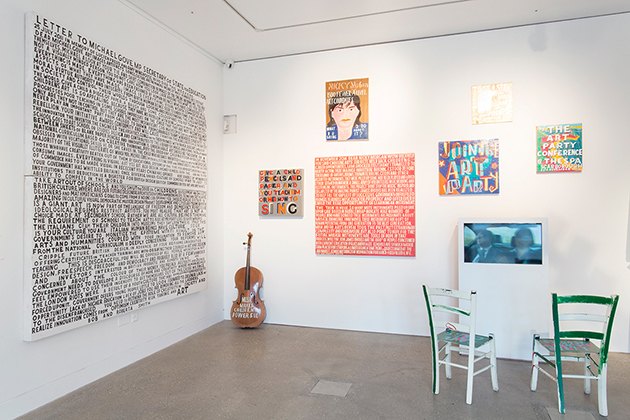 The Blogazine – Images courtesy of William Morris Gallery