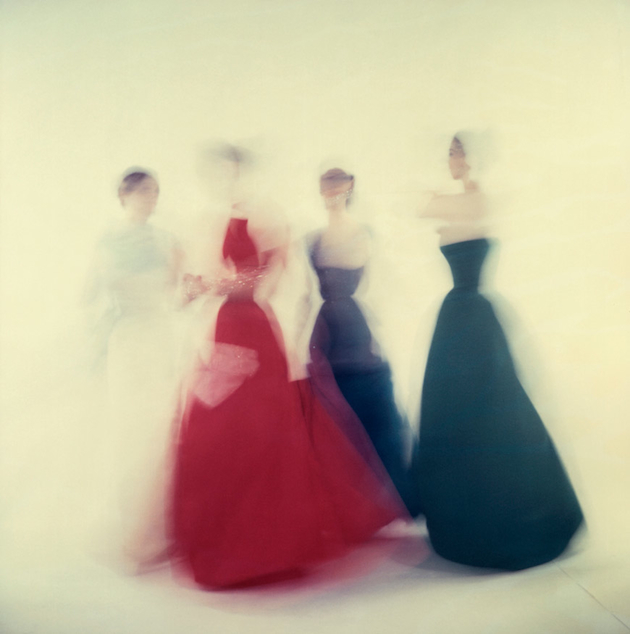 Masters, in art, are those who hold the techniques, the capacities, the flair; they are thus imitated, quoted, not only by their pupils, but also by admirers coming from other fields, people who grasps the essential concepts, the ideal lessons of the masters, to put them in their own practice, reaching new results, and also new audiences. The exhibition "Vogue: Like A Painting" at Museo Thyssen-Bornemisza in Madrid shows how a certain kind of fashion photography pays tribute to painting, while remaining essentially a means to 'sell clothes' – as legendary editor-in-chief Edna Woolman stated.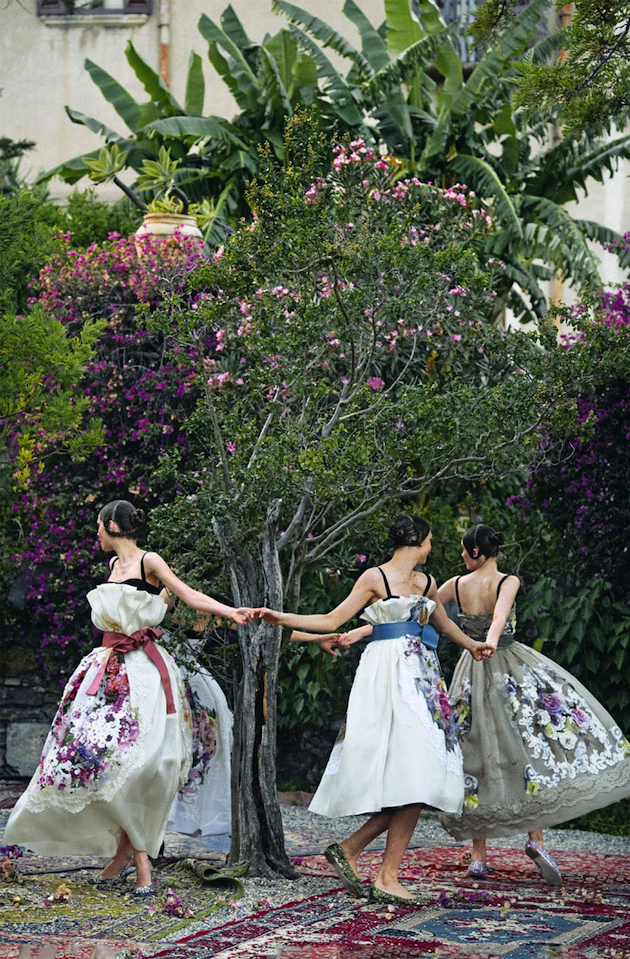 With a selection of 60 photographs from Vogue Archives – not only Vogue US or España, but all the editions of the 'Vogue' universe – the exhibition aims at showing how fashion photographs propose themselves as a modern counterpart to paintings. The exhibition also underlines the role of Vogue as catalyst for the diffusion of photography as a form of art at the beginning of 1900, presenting pieces by Cecil Beaton, Horst P. Horst and Edward Steichen. The exhibition does not follow a strict chronological order – nor it is intended to align to some sort of 'style' in the photographs chosen. What associates all the shots selected is something even more volatile than a style. The thread is the overall presence of a pictorial attitude, be it in the use of light, in the mixture of colours or in the pose of the models. The delicacy with which all the images are composed recalls a fantasy not fixed at a date in time; a sort of suspended atmosphere, between that of a glorious and undetermined past and a fairy tale.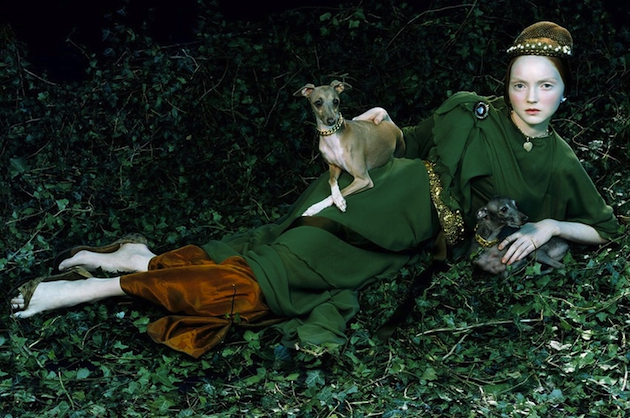 Some photos are a clear tribute, other references are not that obvious, and it is precisely in these kinds of shots that the real concept of the exhibition emerges. While for the firsts, the quote is so blatant we may think of the theme as a mere exercise de stile, the second make us stop and watch, scrutinizing each detail, each drapery or embroidery or fold, provoking a more complex and immediate feeling, the one art generally provides. It is not a matter of imitation; it is more about a shared sensibility, between artists and photographers, which overcomes time and space barriers. Means, techniques and technologies change, but the attitude remains the same. Debra Smith, the curator of the exhibition, talks about 'a-temporality, a kind of mental time lapse in which everything is very, very still' – which is more a predilection for a certain kind of composition, of poses, feelings and sensibility.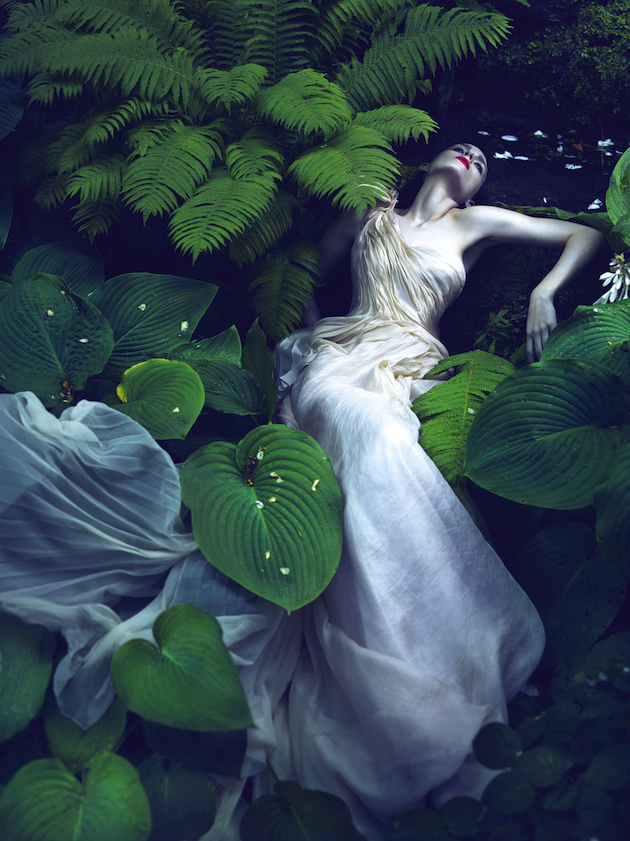 What seems really absent from these scenes are dresses, but just on the appearance. Dresses here do not seem to be protagonists, but actually a part of the set, useful either to make the scene credible or to build the character who populates the story the photo wants to tell. And this is exactly what brings down these photographs on earth, partially neutralizing the gloss of the pages of the magazines they were destined to. We, as socially active human beings, are always playing a part, thus we are always in the centre of some sort of scene. When we consciously choose to dress in a way or another, we are setting that scene, we are playing this or that character, without showing effort and being comfortable in that role – a perennial stance of Sprezzatura, as Baldassare Castiglione used to call it. Stillness, motion, glaze, gesture. Fashion is about selling – and selling is, now more than ever, about telling a story in which people either recognize themselves or want to fit in. Fashion photography is about depicting this story and framing it: it is indeed about selling – as Irving Penn used to say, but dreams, and not clothes.
Marta Franceschini