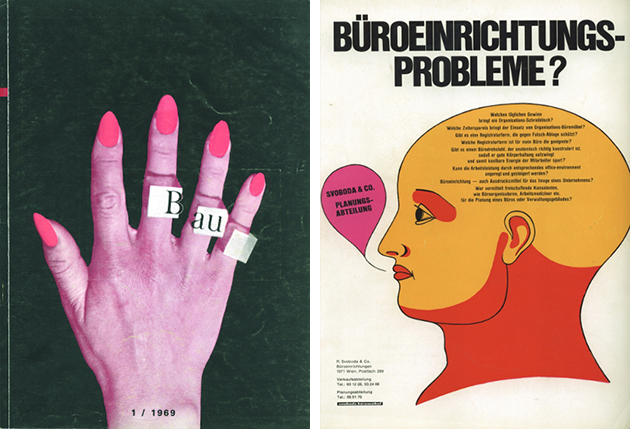 In 1968, Hans Hollein, the influential architect and winner of 1985 Pritzker Prize for architecture, declared that "everything is architecture." His words were published on the pages of Bau Magazine, a short-lived architectural publication published by the Central Association of Austrian Architects, which has since remained a hallmark of radical approaches to architecture and its criticism. Thus, when Hollein compared architecture to lipstick, a portrait of Che Guevara or an astronaut suit, he was expressing a wider concern for reframing architectural practice and discourse outside of the narrow limits imposed by Modernist formalism.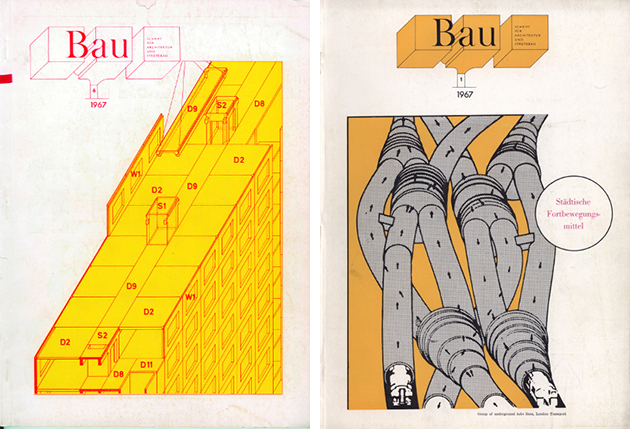 Hollein was a member of group of influential architects and artists, among whom Walter Pichler, Günther Feuerstein, Sokratis Dimitriou, and Oswald Oberhuber, who took over Bau Magazine between 1960 and 1970. During this time, Bau became a platform for new, experimental ideas in architecture that embraced political, artistic and social concerns, engaging with them both through philosophical texts as well as its vibrant, iconic imagery. The critical, fundamental influence of Bau Magazine is now explored in an exhibition staged at the ICA in London.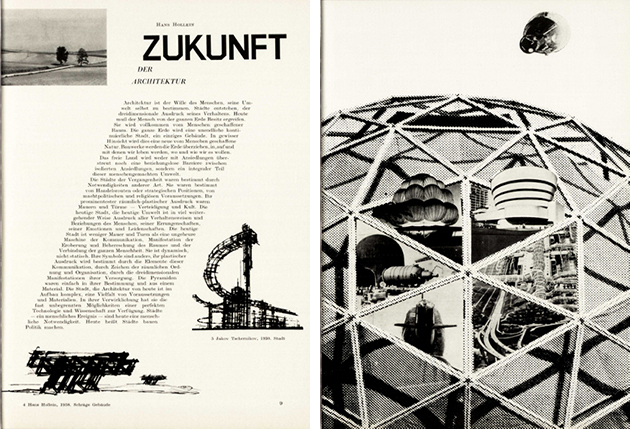 Running through 27 September 2015, the exhibition, compact in size yet dense in content, juxtaposes issues of Bau Magazine with contemporary publications emerging at the time in the UK, Italy or Japan. Compared to other experimental publications of the time, Bau demarcated itself through its size which was closer to that of a glossy fashion magazine as well as its creative use of advertising – elements that were carefully used to show that architecture, indeed, is everything.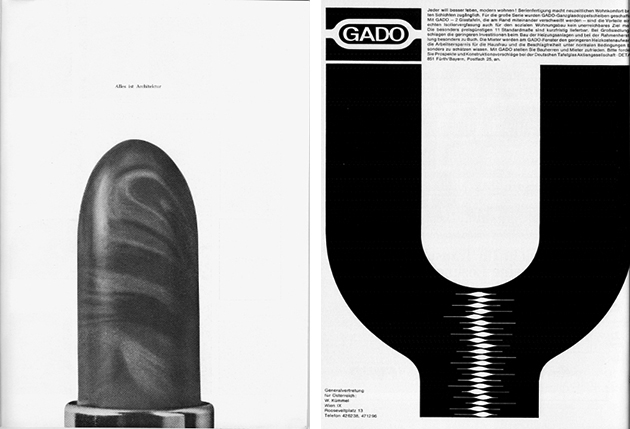 The Blogazine – Image courtesy of the ICA